How To Get HM01 Cut in Pokémon Black & White
You will get HM01 Cut immediately after you defeat the Striaton City Gym. Fennel, who is a friend of Professor Juniper, will meet you outside the Striaton Gym after you win and will lead you to her home. She'll then give you HM01 Cut in her lab upstairs.
Outside of battle, Cut is actually only needed once to complete the main story. Shortly after receiving HM01, you'll need it to cut down a tree in Striaton City's Dreamyard. Moving forward, Cut is only needed to get optional items.
Cut is scarcely used in battle due to its low base Power of 50. The move also has no secondary effect in battles.
Getting HM01 Cut
After defeating the Striaton City Gym, Fennel will immediately meet you outside.
From here, Fennel will lead you to her home in Striaton City.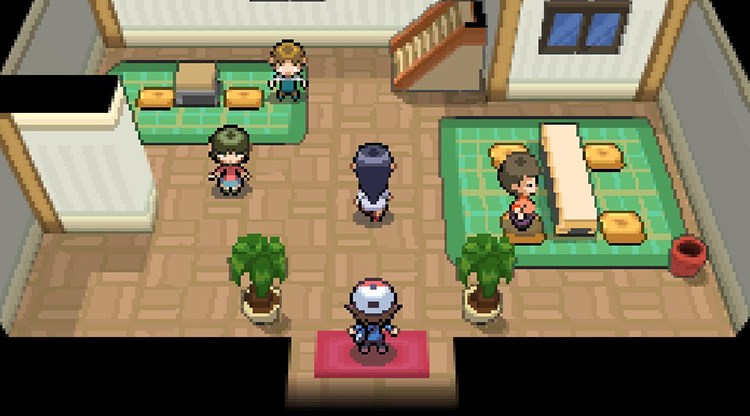 Once inside her home, Fennel will ask you to follow her upstairs.
Fennel will give you HM01 Cut in her lab upstairs.
Using HM01 Cut Outside of Battle
After obtaining HM01 Cut, you're able to use it immediately outside of battle. One of the first opportunities to use Cut is by backtracking to Route 2.
Step 1: Starting from Fennel's home, head south towards the Striaton City exit.
Step 2: After exiting the city, head southwest onto Route 2.
Step 3: Directly ahead is a cuttable tree. Use HM01 Cut.
Step 4: After cutting down the tree, head through the path and then turn south. There will be a Poké Ball ahead containing a Super Potion.
Step 5: From here, head northwest and follow the path along.
You'll come across another item on the ground, this time a Great Ball.
HM01 Cut Details + Uses
Cut Move Details
Type
Normal
Category
Physical
Power
50
Accuracy
95
PP
30
Cut is a Normal-type Physical attack that deals damage at 50 base Power with nearly perfect Accuracy.
Because of the move's low damage output, it isn't recommended for use in battle.
Any weaker Normal-type Pokémon you add to your party in the early game will know Tackle, which also has 50 base Power but hits with perfect Accuracy. Because of this, Tackle should be used over Cut, rendering the HM all-but-useless in most battles during a typical playthrough.
Guide Navigation
Pokémon BW

How To Get HM01 Cut in Pokémon Black & White