Where To Get TM02 Dragon Claw in Pokémon Black & White
TM02 Dragon Claw is in an overworld Poké Ball item inside Victory Road. It's easier to reach the TM's exact location once you have already made it through Victory Road and reached the Pokémon League.
Victory Road won't be accessible until you've obtained all eight Gym Badges though, so either way it's a later-game TM.
You also don't need any HMs to reach TM02's location.
Dragon Claw is a Physical attack with perfect Accuracy that inflicts damage at 80 base Power. While not the strongest move, it is one of the most-reliable attacks for Dragon types.
TM02 Dragon Claw Location (Step-by-Step)
Step 1: Starting at the entrance to the Pokémon League, head southeast towards the exit.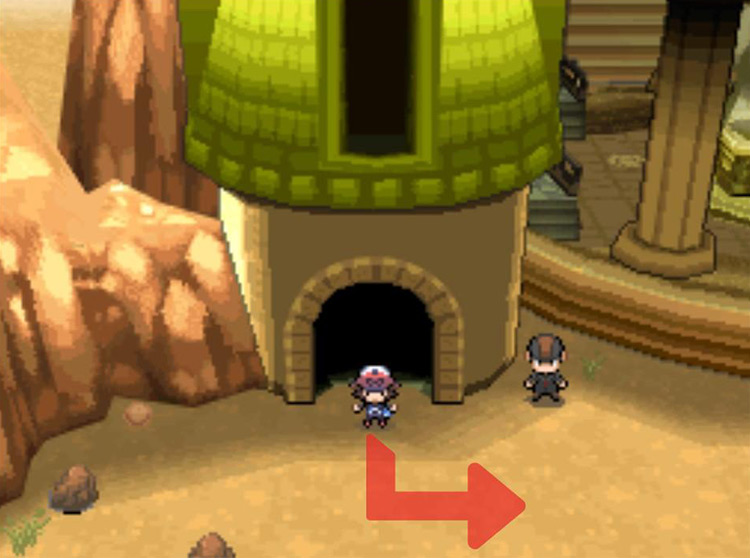 Step 2: Continue south through the two columns to exit towards Victory Road.
Step 3: Now at the end of Victory Road, slide down the cliff face to the left.
You'll pass a doorway with an overworld item, but just ignore this and keep sliding down the left-hand side until you fall onto the lower landing.
Step 4: After sliding down to the bottom of the cliff face, enter the cavern door.
Step 5: Walk up three small sets of stairs at the entrance.
Step 6: Then turn and climb the next set of stairs north.
Step 7: Climb the final set of stairs to the right, which lead to the top floor of the mountain.
Step 8: TM02 Dragon Claw will be in a Poké Ball on the ground at the top of the stairs.
Dragon Claw Details + Uses
Dragon Claw Move Details
Type
Dragon Claw
Category
Physical
Power
80
Accuracy
100
PP
15
Dragon Claw may not be flashy, but it gets the job done.
This Physical Dragon-type attack features no secondary effect, but it sports a solid 80 base Power with perfect Accuracy.
It's a must-have move for any Dragon-type Pokémon on your team, because it provides consistent damage and almost always hits its target.
Some Dragon-type moves are stronger than Dragon Claw, but they almost always come with some sort of drawback as their secondary effect. For example:
Outrage deals more damage but confuses its user.
Draco Meteor is also stronger but reduces the user's Special Defense.
Other more powerful Dragon-type moves like Dragon Rush have very poor accuracy, which can make them unplayable at times.
Dragon Claw is also super-effective against Dragon Pokémon, so take advantage of the fact that you can also teach this move to non-Dragon-types.
So who might be some good options?
Archeops and its base 140 Attack is a great fit for the move. Krookodile's 117 base Attack is another solid choice for learning Dragon Claw, and can help counter any Dragon Pokémon you come across in battle.
Guide Navigation
Pokémon BW

Where To Get TM02 Dragon Claw in Pokémon Black & White