Where To Get TM46 Thief in Pokémon Black & White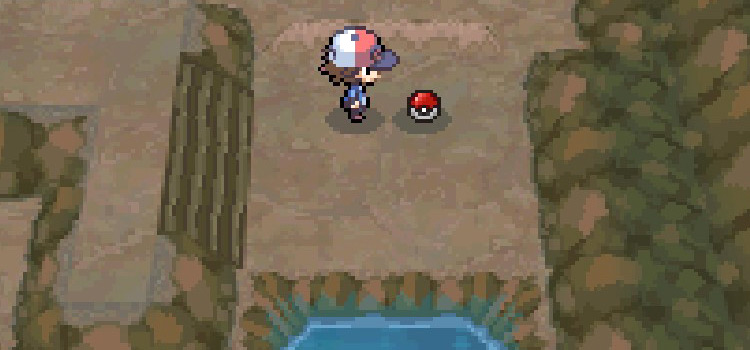 TM46 Thief is located in Wellspring Cave. You'll find this cave on Route 3 just northwest of Striaton City.
And you'll be able to pick up TM46 without any required HMs and without using Flash, so it's a surprisingly easy TM to reach.
TM46 Thief Location (Step-by-Step)
Step 1: Starting at the Striaton City Pokémon Center, head west.
Step 2: Continue west under the archway.
Step 3: At the fountain area, turn north and head up towards Route 3.
Step 4: Continue north, taking your first left onto Route 3.
Step 5: Head west past the twin trainers.
Step 6: Continue west on Route 3 past the Trainer Tip sign.
Step 7: Keep heading west.
Step 8: Turn north at the end of the path and you'll quickly see the entrance to Wellspring Cave as a hole in the mountain. Go inside.
Step 9: Once you're inside Wellspring Cave, keep moving west.
Step 10: At the water, turn down and walk up the stairs onto the elevated rock surface to your right.
Step 11: TM46 Thief will be located in a Poké Ball at the end of the rock surface.
Just go down the stairs on the right-hand side of the rocky platform and you'll see your TM.
TM46 Thief Details + Uses
Thief Move Details
Type
Dark
Category
Physical
Power
40
Accuracy
100
PP
10
Thief is a Physical Dark-type move that deals damage at 40 base Power. This move will also steal the target's held item (if they're holding anything).
If used in a trainer battle, the item you take will only be stolen temporarily.
But if used against a wild Pokémon, the item you steal will be taken permanently and added to your Bag. This is a great way to farm rare held items in certain areas of the game.
Because of its poor damage and temporary item theft, Thief is scarcely used in battle versus trainers.
The move is much more useful for stealing held items from wild Pokémon.
Tip: Thief is best taught to Pokémon that have the Frisk ability, which reveals the opponent's held item at the start of an encounter. Gothitelle and Banette can both have this ability, and they're ideal Thief users.
Guide Navigation
Pokémon BW

Where To Get TM46 Thief in Pokémon Black & White