How To Get TM66 Payback in Pokémon Black & White
TM66 Payback is located on Route 15, just before reaching the Poké Transfer Lab. The easiest way to reach Route 15 is by starting at Nimbasa City and heading west across the Marvelous Bridge.
But you won't be able to cross Marvelous Bridge until you've defeated the Elite Four and N. So this TM is only accessible in the post-game.
You'll also need a Pokémon in your party that knows HM04 Strength to reach TM66's exact location.
As for the move itself: TM66 Payback is a Dark-type move with perfect Accuracy and 50 base Power. If the user moves after its target, Payback's Power is doubled to 100.
TM66 Payback Location (Step-by-Step)
Step 1: Starting at the Nimbasa City Pokémon Center, head north on the path next to the Center.
Step 2: Continue north on this path, passing the intersecting road.
Step 3: Keep walking north through the archway.
Step 4: After walking through the archway, turn right and head east past the football player.
Step 5: Continue east, passing the Musical Theater.
Step 6: Far east of Nimbasa City is a green tunnel. Exit through this tunnel onto Route 16.
Step 7: Now on Route 16, continue walking east on the road.
Step 8: Keep east, passing the lattice fence along the route.
Step 9: Just ahead is a large boulder sitting in a small gap in the fence.
Use HM04 Strength to push the boulder into the hole behind it.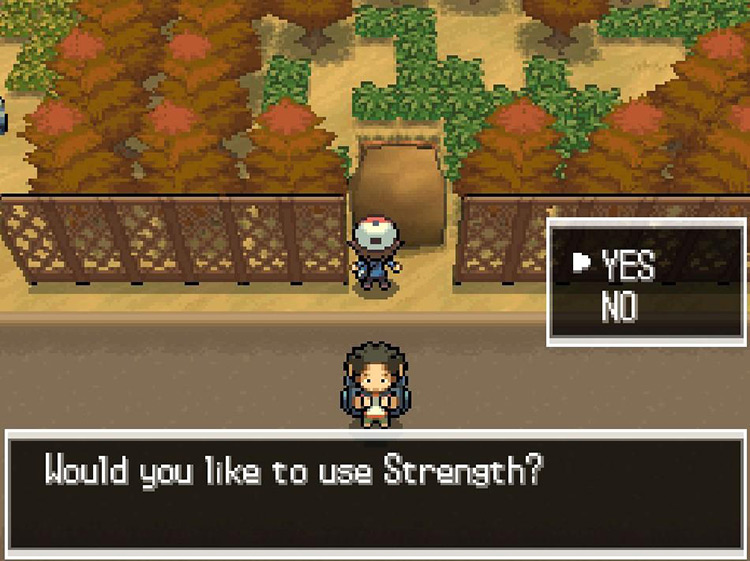 Step 10: Walk over the now-covered hole and head north through the tall grass, passing the hiking trainer.
Step 11: TM66 Payback is located in a Poké Ball on the ground just north of the hiking trainer.
TM66 Payback Details + Uses
Payback Move Details
Type
Dark
Category
Physical
Power
50
Accuracy
100
PP
10
Payback is a Dark-type move that requires a bit of strategy to be effective. The attack isn't viable unless the user goes last in the turn order, since the move's Power is doubled to 100 if used after your opponent.
There are a few different ways to take advantage of Payback's secondary effect.
The first approach is that you could teach this move to a Pokémon with low Speed. Absol, Tyranitar, and Bisharp – all Dark-type Pokémon – fit the bill with their high Attack and mediocre Speed. Or Payback can also be taught to slow, heavy-hitting non-Dark-type Pokémon such as Rampardos, Rhyperior, and Aggron.
Another strategy is to pair Payback with the move Trick Room. This attack inverses move priority in battle, causing the fastest Pokémon on the field to move last.
This effect lasts five turns, and allows you to use Payback to great success with speedster Dark types like Zoroark and Darkrai.
Another Pokémon to consider using Payback with is Sableye.
It may not have the best stats, but it does have the perfect signature ability: Stall. This ability guarantees that Sableye will always move last no matter what.
Sableye will enjoy the full potential 100 base Power of Payback each time it's used.
Guide Navigation
Pokémon BW

How To Get TM66 Payback in Pokémon Black & White