Where To Get TM93 Wild Charge in Pokémon Black & White
TM93 Wild Charge is found in a Poké Ball on the mountain cliffs of Victory Road. It's easier to reach the TM's location after you've gone through Victory Road and reached the Pokémon League.
More specifically, the TM is on the second floor of the mountain cliffs at the end of a bridge. To reach it, you'll need to slide down the face of the mountain.
Victory Road also won't be accessible until you've acquired all eight Gym Badges in Unova. So even though you won't need any HMs to reach the TM, you will need to have beaten all the gyms in the game.
TM93 Wild Charge Location (Step-by-Step)
Step 1: Starting at the entrance to the Pokémon League, head southeast towards the exit.
Step 2: Directly ahead will be two columns and a path leading away from the League.
Head south through these columns to head onto Victory Road.
Step 3: Now at the end of Victory Road, slide down the cliff face to the left.
Note that you want to slide down the part that's all the way over on the left-hand side of the NPC. Just hug the rocky wall on the very left-hand side before going down and you should be good.
Step 4: Sliding down the cliff will lead you to the third floor of the mountain.
From here, slide down the next cliff face straight ahead.
Step 5: At the bottom of the second cliff face, head east across the bridge.
Step 6: TM93 Wild Charge will be on the ground in a Poké Ball at the end of this wooden bridge.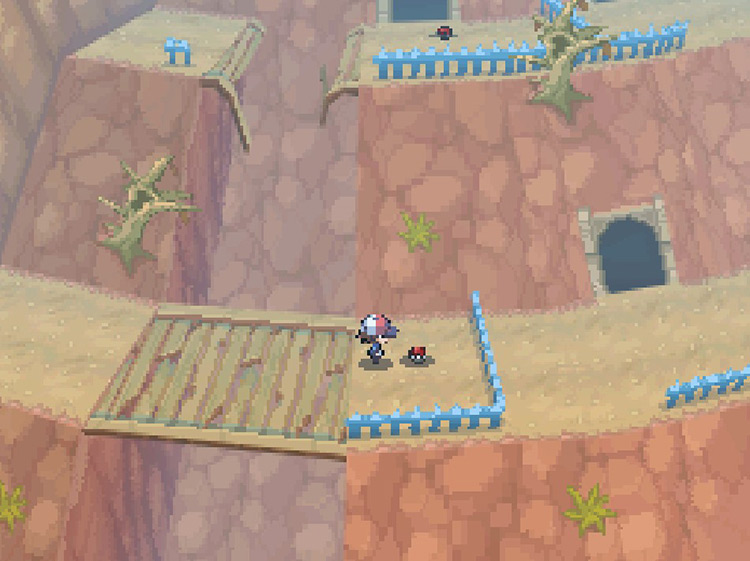 Wild Charge Details + Uses
Wild Charge Move Details
Type
Electric
Category
Physical
Power
90
Accuracy
100
PP
15
Even when you consider the recoil damage from Wild Charge, you'd be hard pressed to find a better Physical Electric-type move.
Wild Charge's base Power is very strong. And it can deal serious damage when boosted by STAB.
With recoil calculated at 25% of the damage inflicted upon its target, Wild Charge does have a downside that can't be taken lightly.
Still, this is absolutely a move that you could use in-game (whether in the Elite Four battles, or in the post-game).
The best Pokémon to learn this move would be tanky Electric-types that can survive the self-inflicted recoil damage.
Electric Pokémon with strong HP include Zekrom, Lanturn, and Stunfisk.
Out of those options, Zekrom is by far the best Wild Charge user, as its large HP bar is paired with a massive 150 base Physical Attack.
Guide Navigation
Pokémon BW

Where To Get TM93 Wild Charge in Pokémon Black & White