Where To Get HM07 Waterfall in Pokémon Crystal
HM07 Waterfall
#
Location
Repeatable?
1
Ice Path. Enter from Route 44 (go east from Mahogany) and cross some ice puzzles in the cave to reach the HM.
No
To get HM07 Waterfall in Pokémon Crystal, you must reach the Ice Path and clear two challenging puzzles where you slide on a frozen floor.
You can reach the Ice Path by crossing Route 44 from Mahogany Town's east exit. Just walk to the eastern end of the route and you'll find the Ice Path's entrance.
Note: Using Waterfall outside of battle requires the Rising Badge, handed out by Gym Leader Clair in Blackthorn City after you defeat her in battle and pass a test in the Dragon's Den.
Getting HM07 Waterfall (Step-by-Step)
Step 1: Find the entrance to the Ice Path on Route 44 and enter the cave.
Start from Mahogany Town's east exit.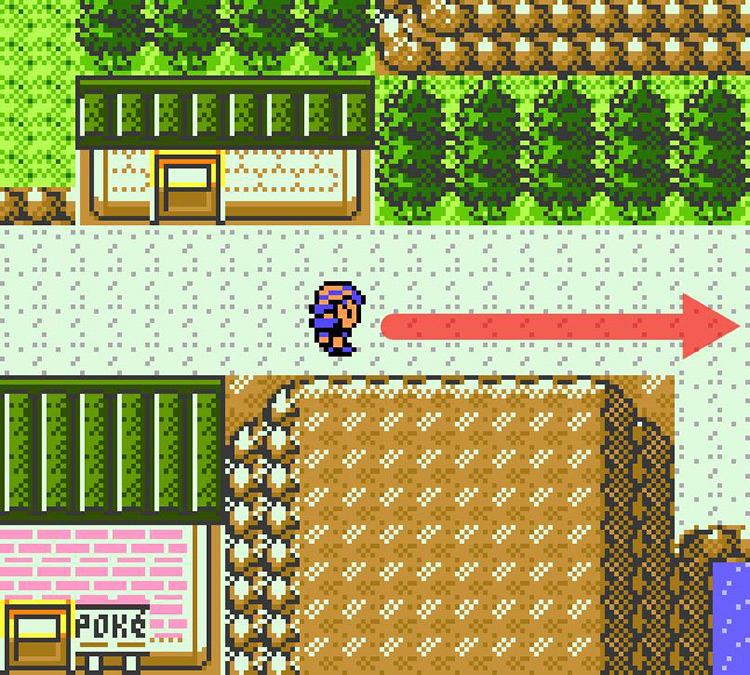 Then follow the path eastward.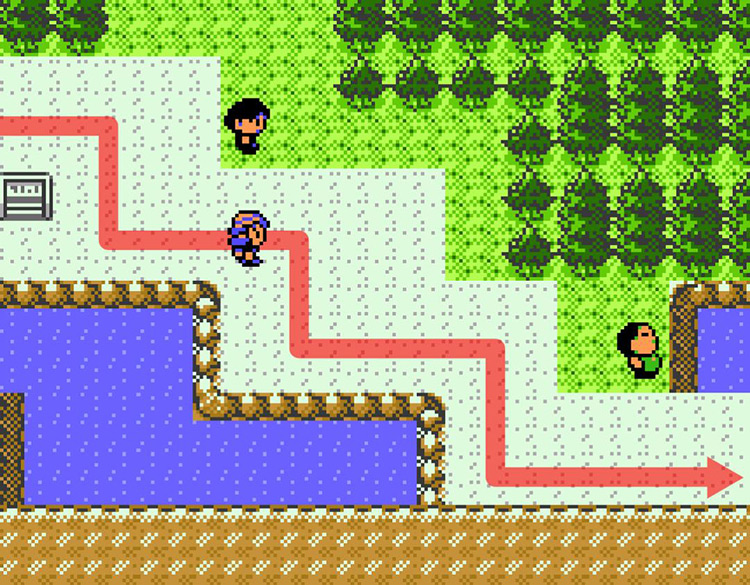 Some trainers are on the way to the Ice Path. Defeat them or try to avoid them. It's your choice!
Their Pokémon are in the Lvl. 24-27 range.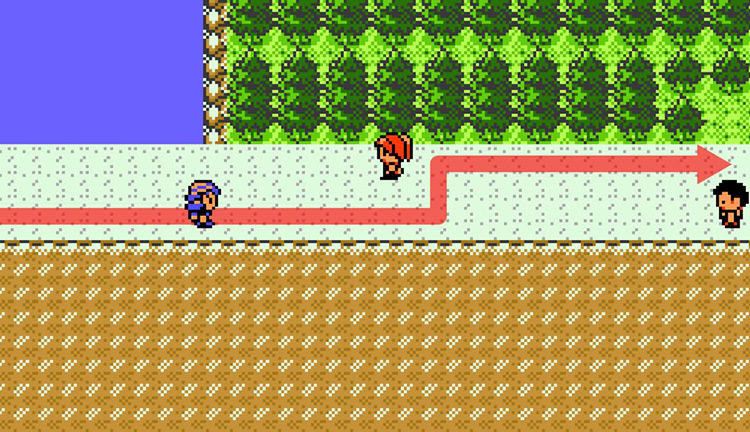 Climb the hill at the end toward the cave entrance and enter the Ice Path.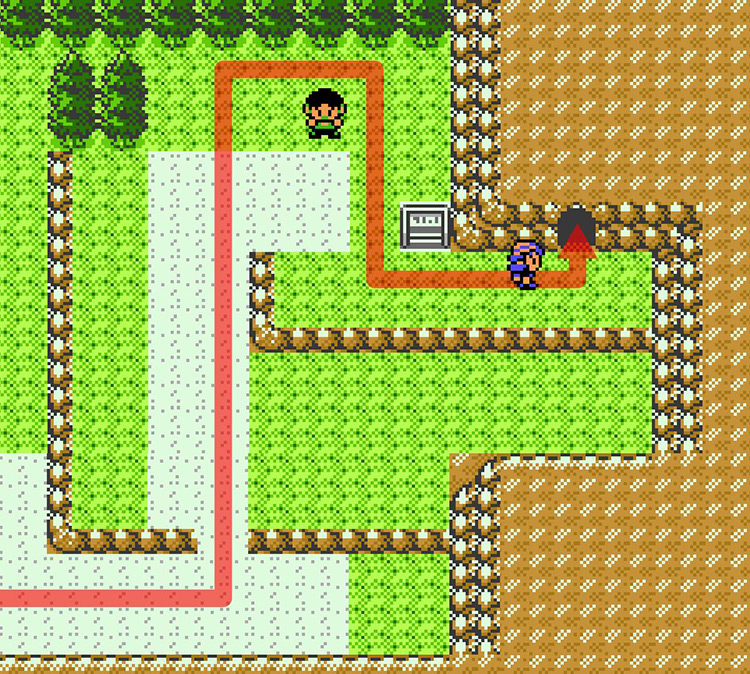 Step 2: Head toward the sizeable frozen lake for the sliding-on-ice puzzle. You'll find your first example of icy floors to the right of the entrance.
These frozen tiles won't let you change direction once you start moving, and you'll only stop when you hit an obstacle.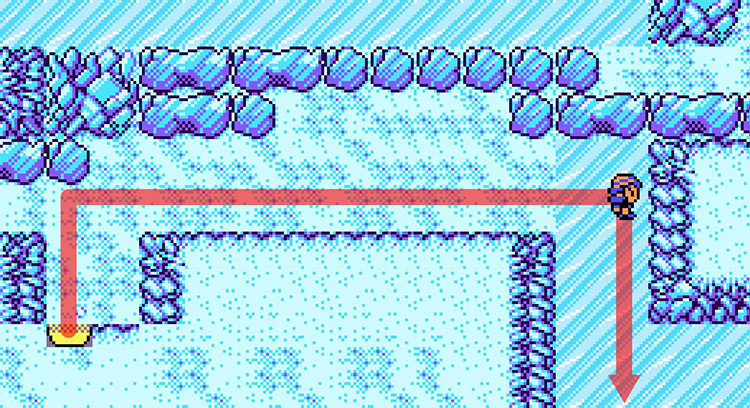 Climb the nearby stairs when you reach dry ground.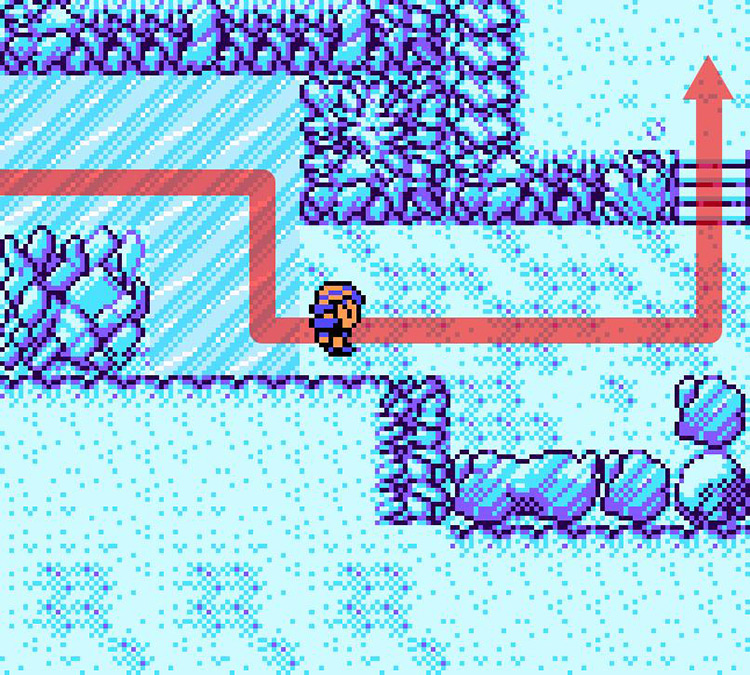 Then follow the path until you can go back down a different flight of stairs on the other side of this platform.
This will lead you right to the frozen lake.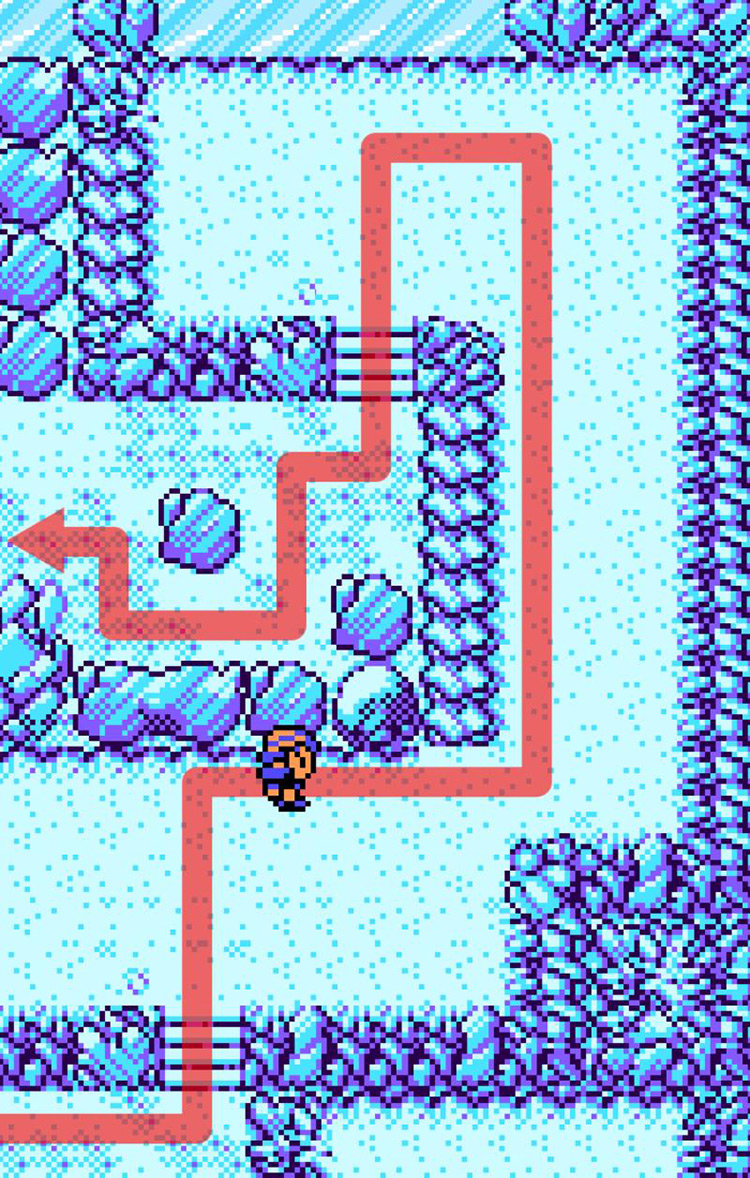 Step 3: There's only one way to reach the other side of this puzzle, so you can follow these instructions.
After entering the slippery floor by going up into the rock, turn and go left.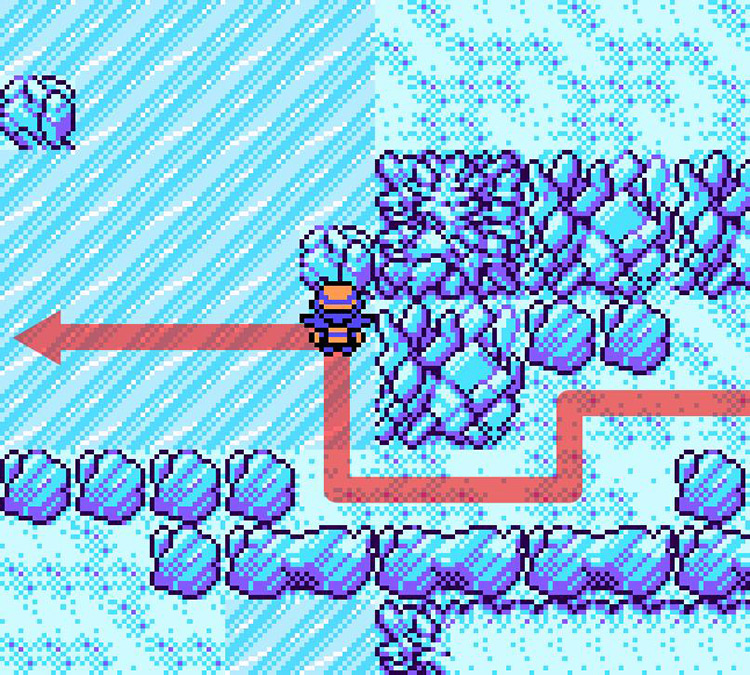 A rock will stop your sliding. Go up from here.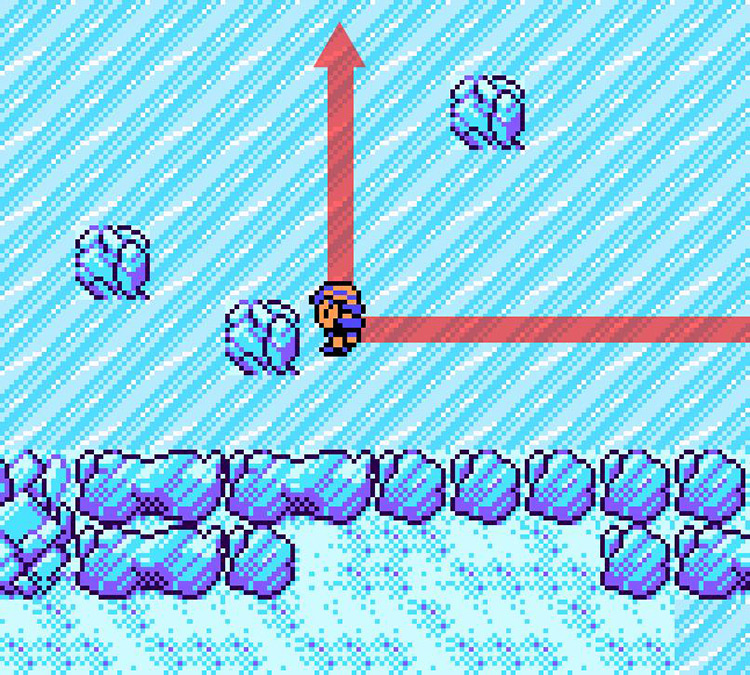 Once you hit the wall, go left, then down.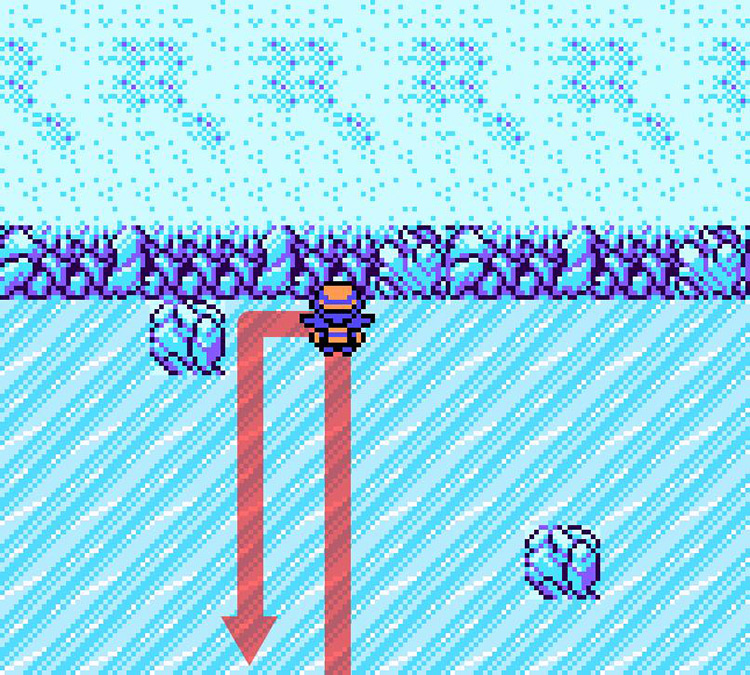 You'll stop by some rocks.
Go left to hit another rock, then up.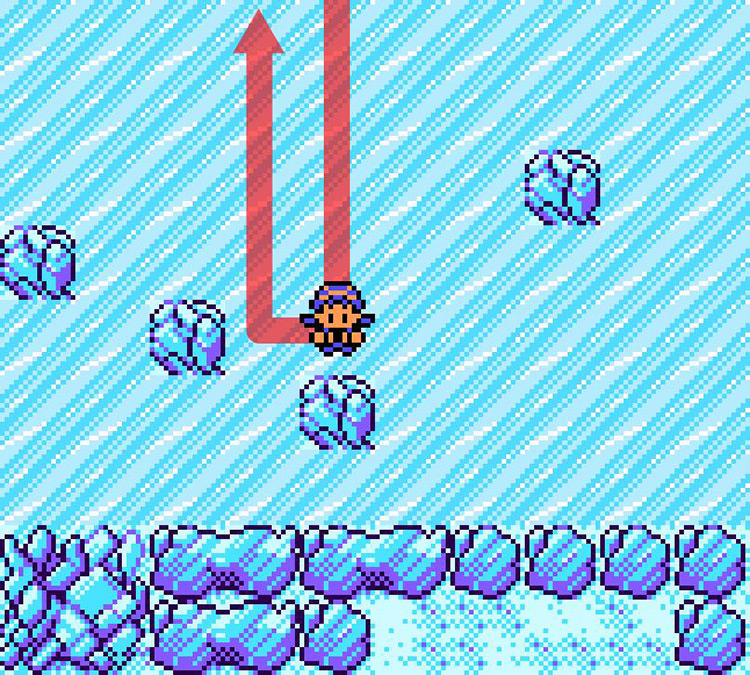 At the next stop, go left.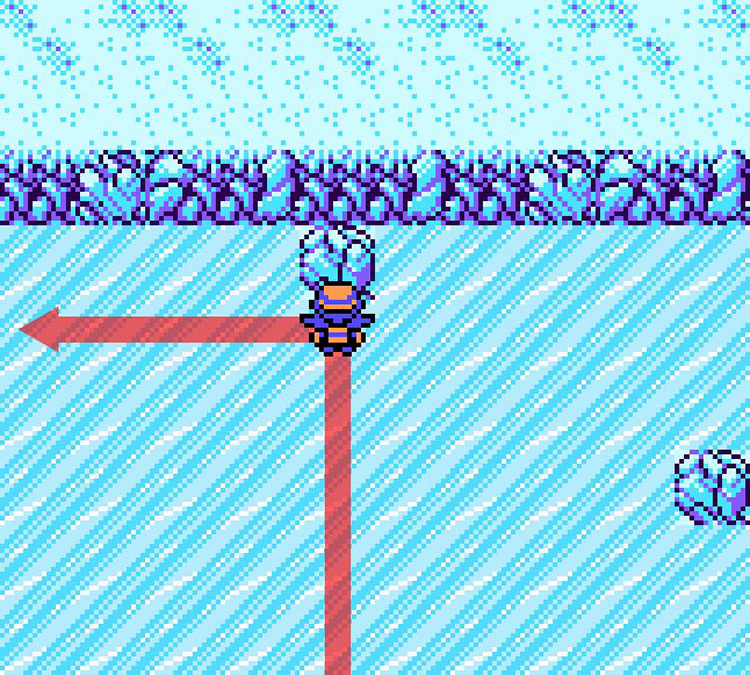 Then down to hit another rock, and then go right.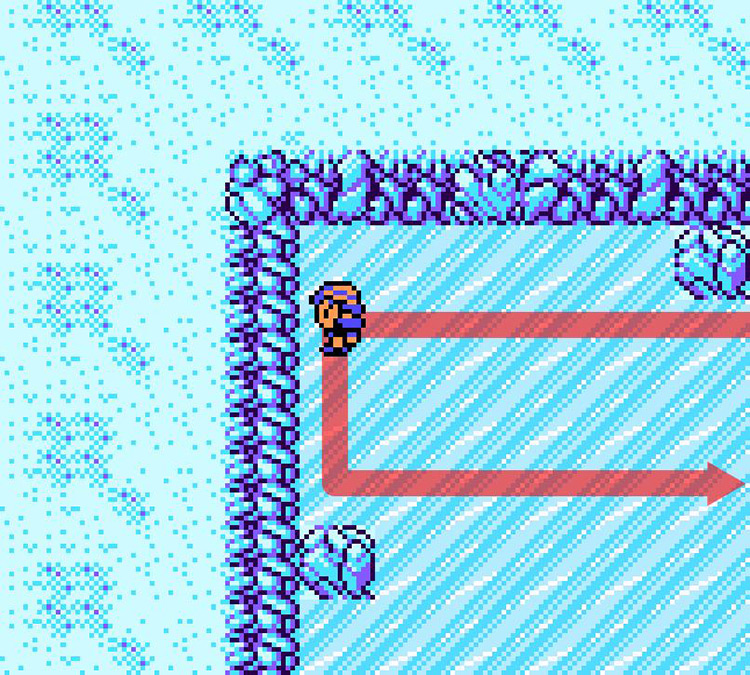 And finally, slide down to hit a rock, then slide right to reach dry land again.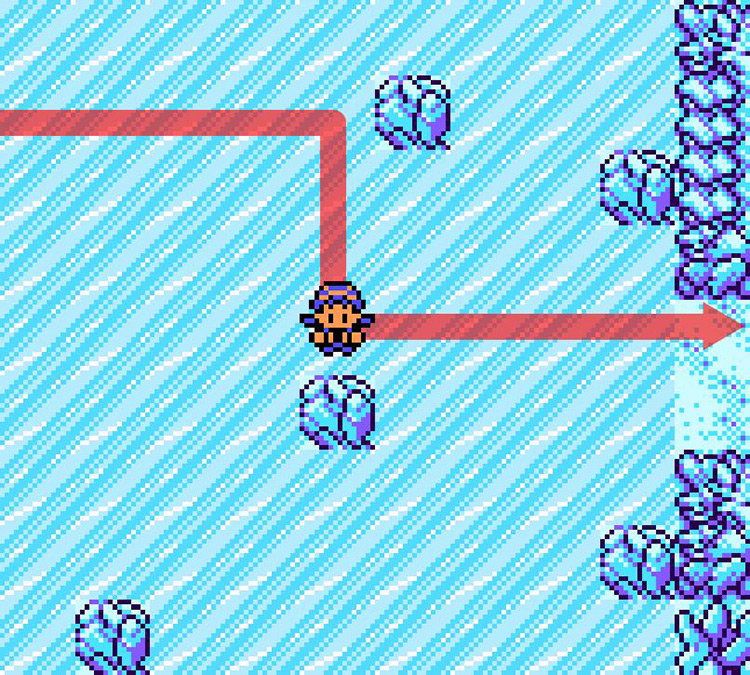 Step 4: Once you're on dry land, keep going right to find the second ice puzzle before reaching HM07 Waterfall.
Once you're on the ice (you have to enter this puzzle by walking right), you'll want to follow these directions: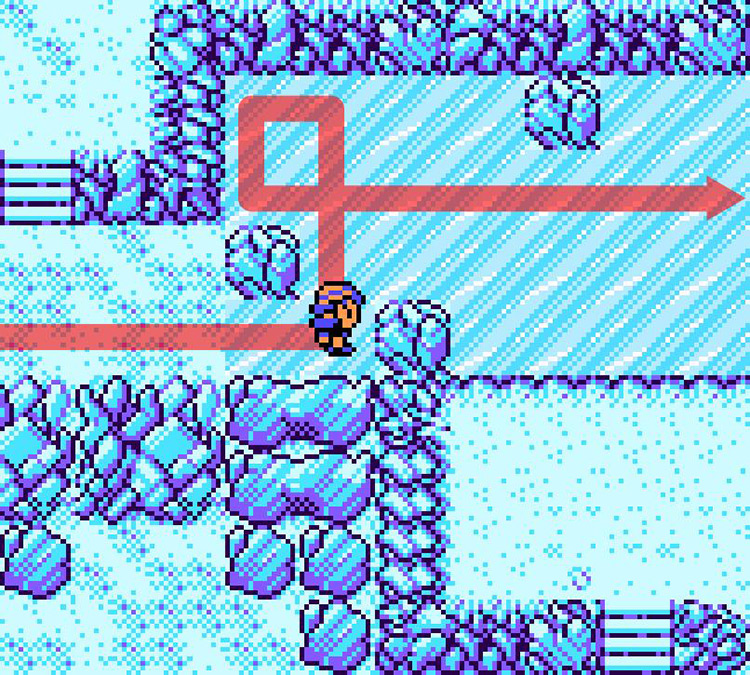 This will send you sliding straight to HM07 Waterfall.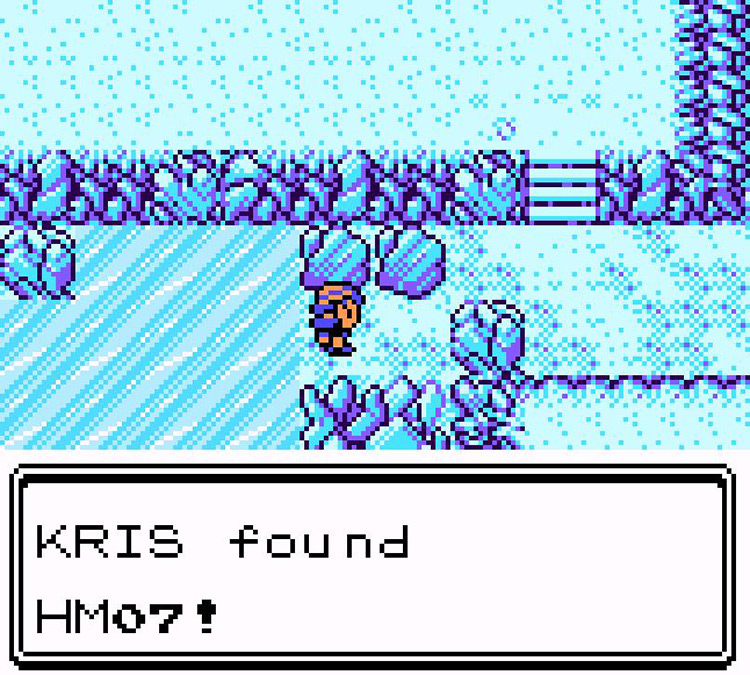 HM07 Waterfall Details + Uses
Waterfall Move Details
Type
Water
Category
Physical
Power
80
Accuracy
100%
PP
15 (max.24)
Teaching Waterfall to a Pokémon allows you to climb waterfalls in the overworld.
It's necessary to fully explore Mt. Mortar, Mt. Silver, and the Whirl Islands (where Lugia is located).
Note: You must defeat Gym Leader Clair in Blackthorn City and clear the Dragon's Den challenge to obtain the Rising Badge before you can use Waterfall outside of battle.
Waterfall is also one of the most powerful Water-type moves in the game, which is convenient considering HM moves are hard to eliminate.
It's not as strong as Surf, but its 100% accuracy makes up for the lost Power.
Tip: Visit the Move Deleter in Blackthorn City to help Pokémon forget moves learned from Hidden Machines.
Who To Teach Waterfall To
As a rule of thumb, a Pokémon has to be Water-type to learn Waterfall. There are, however, a few exceptions:
Mew
Lugia
Dratini, Dragonair, and Dragonite
That said, it's still better to only teach Waterfall to Water-type Pokémon to take advantage of the same-type attack bonus (STAB). It's even better if it has a high Attack stat.
Here are some prime candidates:
| Pokémon | Type | Location |
| --- | --- | --- |
| Feraligatr | Water | Evolves from Totodile at Lvl 30 |
| Gyarados | Water/Flying | Lake of Rage, Fuchsia City (Good Rod, Super Rod) |
| Quagsire | Water/Ground | Routes 13, 14, 15, 25, 27, and Union Cave (Night) |
| Poliwrath | Water/Fighting | Evolve Poliwhirl at Lvl 25 |
Guide Navigation