How To Get TM28 Dig in Pokémon Crystal
TM28 Dig
#
Location
Repeatable?
1
National Park. Go through a gap in the fence along the northern edge of the park. Then travel west behind the fence to find the TM in an alcove behind some trees.
No
You can find TM28 Dig in a hidden corner in the southwestern side of National Park, but you'll need to walk behind the fencing to reach this area. You can obtain this TM as soon as you have access to Goldenrod.
Note that this is also the only location of TM28 in the game, and there are no other copies you can acquire (other than trading).
Obtaining TM28 Dig (Step-by-Step)
Step 1: Leave Goldenrod City through the north gate, just past the Gym. You'll arrive on Route 35.
Step 2: Now follow north along the path until you see the gate leading to the National Park.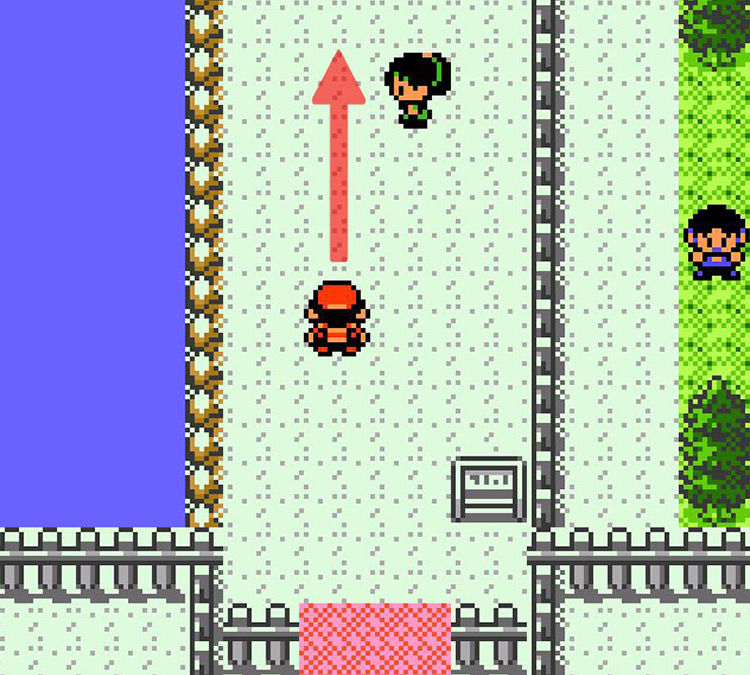 Step 3: Go through the gate with the blue guard to enter the park.
Step 4: Inside the park, head north to reach a grassy area.
Step 5: Head in a northeast direction and look for a break in the fencing. You can technically avoid all grass by walking around the perimeter of the park.
Step 6: Look for a brown fence and a green NPC in the upper-right corner of the park.
You should see a hole in the fencing where you can enter to reach a semi-hidden area. This hole will be directly next to an NPC dressed in green.
Step 7: Move towards the left and keep walking until the passage leads to a larger area.
Step 8: Follow the path along and then when you reach this area with large trees, go south down the left-hand path (pictured below).
Step 9: After a couple of steps you'll reach the end of this nook, and you should see TM28 on the ground.
Dig Move Details + Uses
Dig is a Ground-type two-turn attack move with a base power of 60. Its base power isn't impressive, but it can hit hard when used by Ground-types like Sandslash.
Dig Move Details
Type
Ground
Category
Physical
Power
60
Accuracy
100%
PP
10 (max. 16)
If you have a Diglett or Dugtrio, don't waste your TM28 on them. Because both will learn Dig from leveling up.
In Gen II, Earthquake is the only Ground-type TM move stronger than Dig, but it's only obtainable much later. So Dig will give you an early game advantage against Electric, Steel, Rock, Fire, and Poison types.
There are a few important things to note about Dig:
Some moves still hit the Dig user when they're underground. During the underground turn, the user can be hit by Earthquake, Fissure, and Magnitude. It'll also take double damage from Earthquake and Magnitude.
Sandstorm and Hail Damage won't hit. The Dig user won't take damage from Sandstorm or Hail while it is underground.
The user can be hit underground if the foe used Lock-On or Mind Reader. This comes with some exceptions which we've listed below.
Even if Lock-On or Mind Reader were used, not all moves hit a Pokémon that's used Dig. This happens because of a glitch in Gen II, and it affects the following moves:

Status moves (e.g. Screech)
Transform
Nightmare
Curse
Attract
Foresight
Mean Look
Mimic
Spider Web
Also, Dig can work well against Horn Drill, Outrage, and Hyper Beam spammers. They'll waste move PP while you're underground. Even if the enemy won't take heavy damage from Dig, it's a good strategy you can use to avoid getting hit by powerful attacks.
Dig's low base PP is one downside, and its base power of 60 isn't worth your rare PP Ups.
Still, given the little variety of decent Ground-type moves in Gen II, Dig is a worthwhile move to have – especially this early in the game.
Using Dig Outside of Battle
Dig is a nifty move in the overworld too.
It'll act like an Escape Rope when you use it inside caves and some buildings (including Gyms). You'll be taken back to the entrance of whatever cave or tunnel you're escaping from, so it's great for when you don't want to backtrack.
Using Dig outside battles is like using an HM, but there is no badge requirement.
So just choose the Pokémon you taught Dig to, and it'll show up in the menu as a usable move.
Guide Navigation