How To Get the Card Key in Pokémon FireRed & LeafGreen
The Silph Co. Card Key is located on the 5th floor of the Silph Co. building. You'll need to go down the westernmost corridor of the 5th floor, then take a warp tile back & forth to appear next to a Rocket Grunt.
This will allow you to walk down a narrow hallway and access the Card Key.
But we'll cover this exact process with step-by-step screenshots below.
Getting The Card Key (Step-by-Step)
Step 1: Once you enter the Silph Co. Building, head to the elevator in the back of the lobby. We can take this elevator to the 5th floor.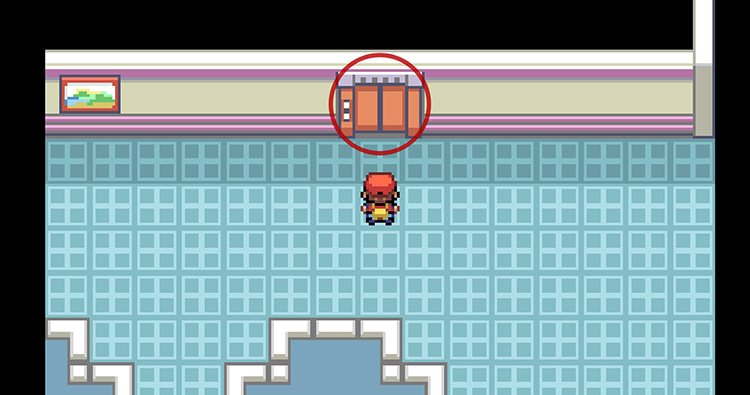 Step 2: Use the buttons inside of the elevator to select the 5th floor, then wait for the elevator to lift you there.
Alternatively, you can take the stairs.
Step 3: On the fifth floor, walk west, and then walk south down the narrow pathway on the left side of the floor.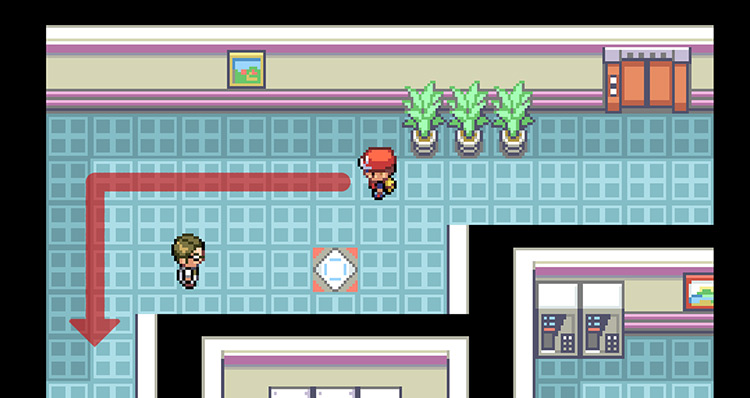 Step 4: Take the portal catty-corner to the Team Rocket Grunt at the bottom of the walkway.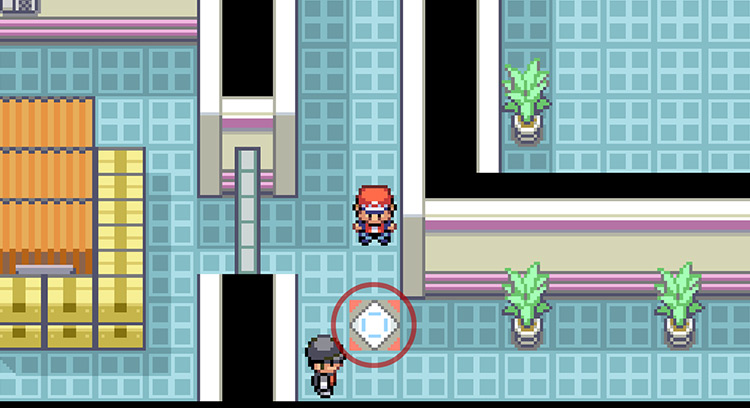 Step 5: Immediately take the portal again – this will bring you back to the 5th floor right by the Team Rocket Grunt.
Step 6: Walk east until you see a Poké Ball lying in the middle of your path.
Step 7: Pick up the Poké Ball to get the Card Key and put it into your Key Items pocket.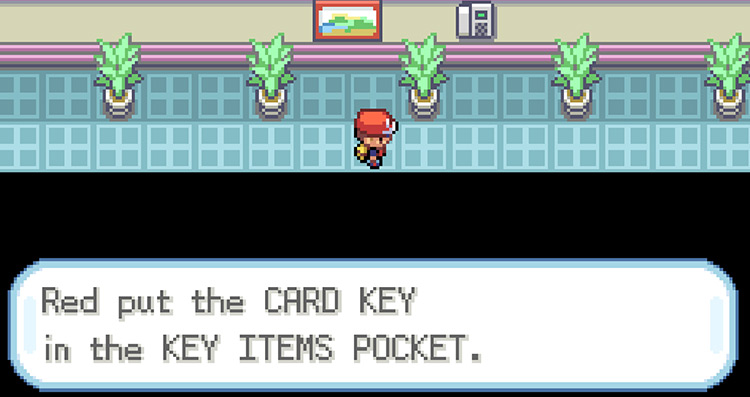 Now you can use the Card Key to unlock any door inside of Silph Co., collect all the goodies, and defeat Giovanni!
Guide Navigation
Pokémon FRLG

How To Get the Card Key in Pokémon FireRed & LeafGreen