Where To Get the Good Rod in Pokémon FRLG
In Pokémon FireRed and LeafGreen, you'll get the Good Rod by talking to the Fishing Guru's Older Brother in Fuchsia City. The Older Brother is located in a house to the east of the Pokémon Center. You can identify his house by the small pond in the backyard.
This Fishing Brother's house is also directly next door to the Safari Zone Warden's house, which is where you'll deliver the Gold Teeth to get HM04.
Prerequisites
Getting the Good Rod really only requires being able to make it to the Fishing Guru's Older Brother's home. So you just need to do one thing:
Reach Fuchsia City (Requires the Bike and the Poké Flute)
Once you have the Bike and can ride down Cycling Road to Fuchsia City, you're pretty much good to go!
Getting the Good Rod
Once you're in Fuchsia City, the fastest way to find the Older Brother's House is to walk over to the right from the Pokémon Center.
Just head east over the small cliff.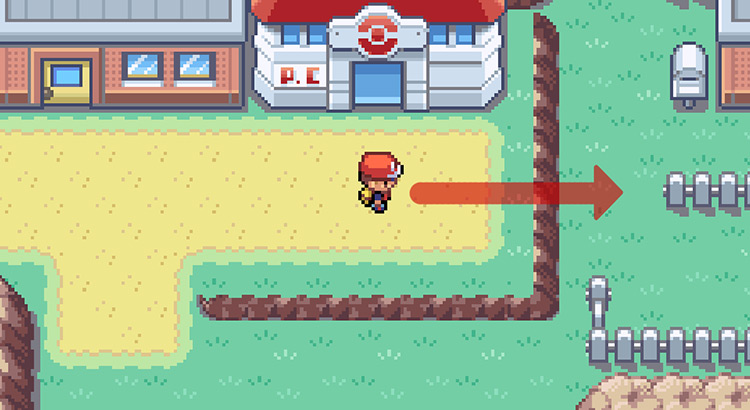 There's a small area here with two houses side-by-side. The left building has a mailbox, and the right building has a backdoor that leads to a small pond.
We want to go into the right building.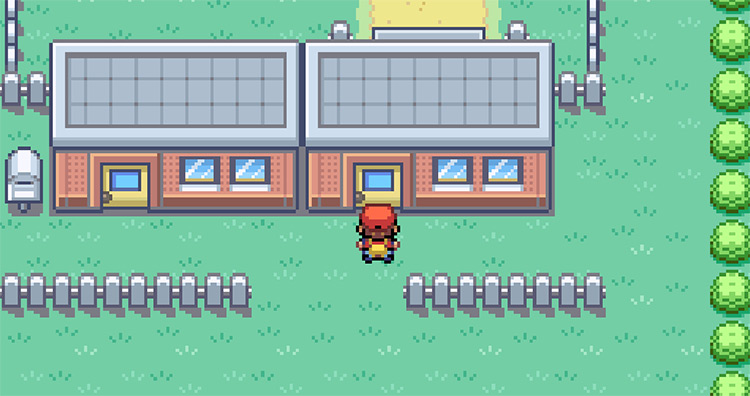 Just head inside and talk to the Fisherman sitting at the table. This is the Fishing Guru's Older Brother – speak to him and he'll ask if you like fishing.
Just say "Yes" and he'll hand over the Good Rod.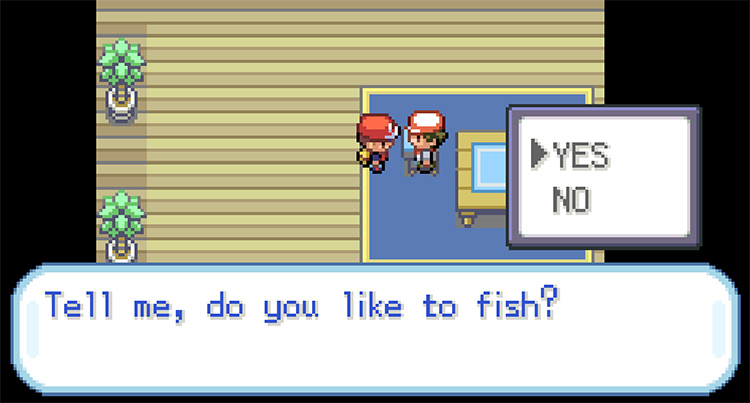 Then you can head out to his back yard and try out the rod yourself on his pond. You could even catch a couple Poliwag!
Best Fishing Spots with the Good Rod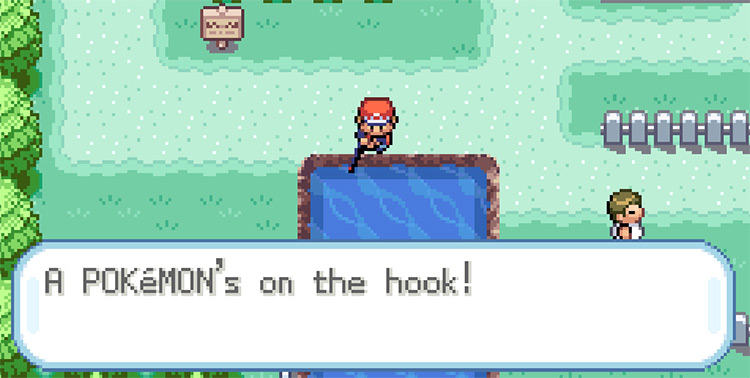 Unlike the Old Rod, the Good Rod can actually start finding some unique Pokémon. I'm only going to list three fishing spots here, because these places are easy to get to once you obtain the Good Rod. And all 3 of these spots together contain every new Pokémon you can catch with the Good Rod in FireRed and LeafGreen.
Keep in mind, though, that the Good Rod will be able to catch at least one or two non-Magikarp Pokémon at pretty much any fishing spot.
Pallet Town
| Pokémon | Rod Required | Encounter Rate |
| --- | --- | --- |
| Magikarp | Good / Old | 20% |
| Horsea | Good / Super | 60% (FR) / 20% (LG) |
| Krabby | Good / Super | 20% (FR) / 60% (LG) |
Viridian City
| Pokémon | Rod Required | Encounter Rate |
| --- | --- | --- |
| Magikarp | Good / Old | 20% |
| Poliwag | Good / Super | 60% |
| Goldeen | Good | 20% |
Route 4
| Pokémon | Rod Required | Encounter Rate |
| --- | --- | --- |
| Magikarp | Good / Old | 20% |
| Horsea | Good / Super | 60% (FR) / 20% (LG) |
| Krabby | Good / Super | 20% (FR) / 60% (LG) |
Guide Navigation