How To Get Lucky Eggs in Pokémon FireRed & LeafGreen
Lucky Egg
#
Location
Repeatable?
1
Safari Zone—Held item on wild Chansey (5% chance).
Yes
The only way to get Lucky Eggs in FRLG is to catch wild Chansey in the Safari Zone, located north of Fuchsia City. If you catch a Chansey, there's a 5% chance that it will be holding a Lucky Egg, which you can then take and give to whichever Pokémon you desire.
Chansey can be found in the Center Area and Area 2 of the Safari Zone, and they have a 1% or 4% chance of appearing, respectively.
Finding Chansey in The Safari Zone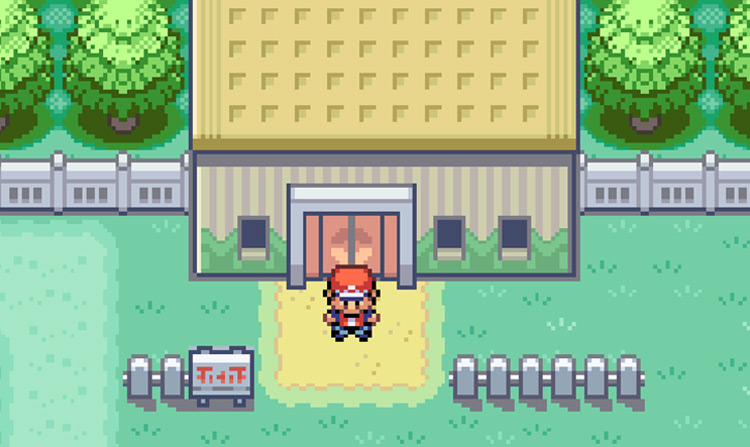 Chansey can only be found in the Safari Zone in FRLG, which is in Fuchsia City.
Just head to Fuchsia, and go as far north as you can in the city.
Keep in mind that you will need 500 Pokédollars just to enter the Safari Zone, and you'll probably need to go a few times. So save up your money accordingly.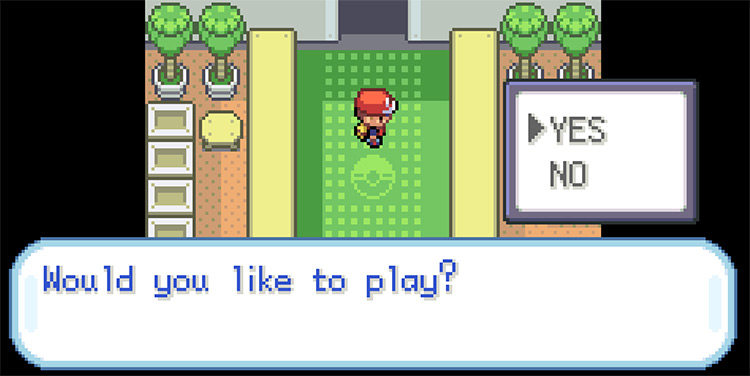 When you pay to enter the Safari Zone, you'll get 30 Safari Balls, and a limited number of footsteps (aka time) inside of the Zone. You have to use this time wisely to maximize your chances of catching a Chansey with a Lucky Egg in its pouch.
Chances of a Chansey
Not all Zones are made the same in the Safari Zone.
Chansey can be extremely hard to find or just a little hard, depending on where you look.
SCROLL
| Area | Chansey Levels | Encounter Rate | Lucky Egg Chance |
| --- | --- | --- | --- |
| Center Area | 23 | 1% | 5% |
| Area 2 | 26 | 4% | 5% |
As you can see from the chart, you'll have a higher chance of finding Chansey in Area 2. It will also be a higher level, though, which means it will be harder to catch.
However, Chansey is going to be hard to catch either way, so Area 2 is the best place to go.
Location #1: The Center Area
The Center Area has the advantage of being right at the entrance of the Safari Zone.
This means you waste less of your precious footsteps getting there.
However, Chansey will be harder to find, with a 1% encounter rate. If you don't have Surf yet, then this may be the better option for you.
Location #2: Area 2
Now if you want a whopping 4% encounter rate, then head to Area 2. You can get there one of two ways.
Method 1: Surf north from the Center Area (fastest option)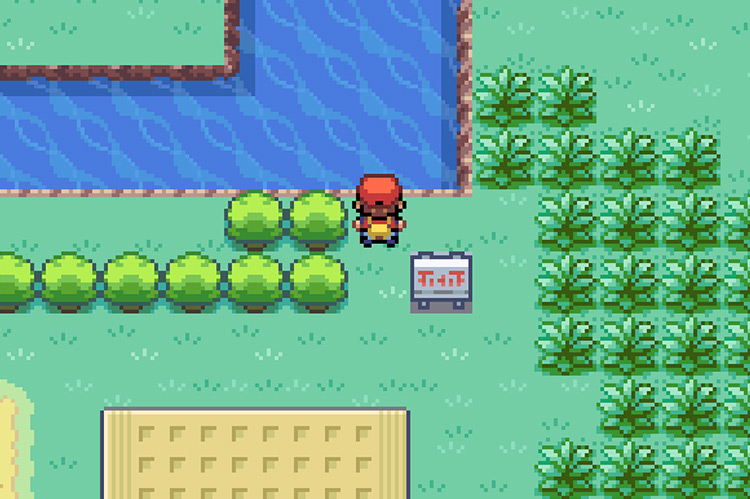 Method 2: Walk to the north-west section of Area 1 and continue west (slower)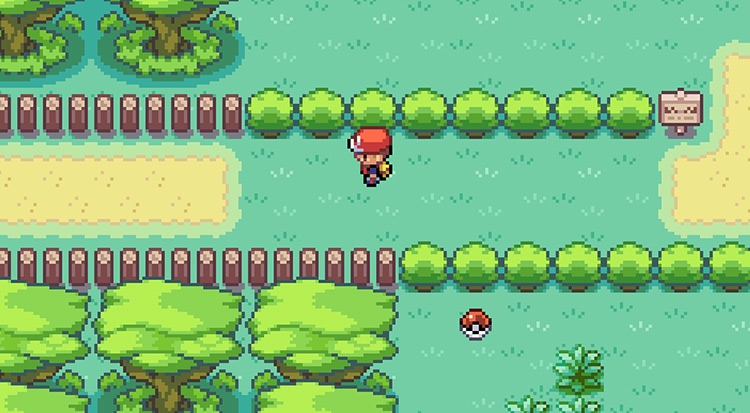 Since you only have a limited amount of movement in the Safari Zone, I highly recommend Surfing your way up to Area 2. However, if you don't have Surf, you'll need to take the long way, and hope you get lucky.
Catching Your Chansey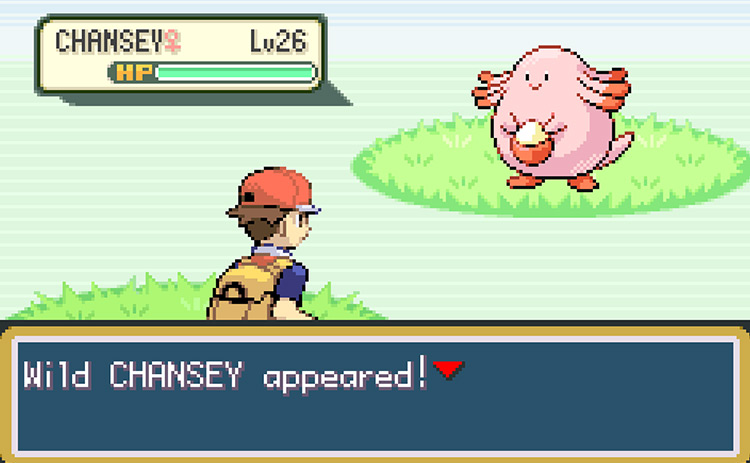 Once you find a wild Chansey, you'll need to choose between throwing a Safari Ball, Rock, or Bait at it.
Many players have done the math, and the best option seems to be just chucking Safari Balls until it finally works.
If you throw Bait or a Rock, the Chansey is extremely likely to just run away. So you have to just hope that the Safari Ball works, and that the Chansey will be patient and stay if it doesn't.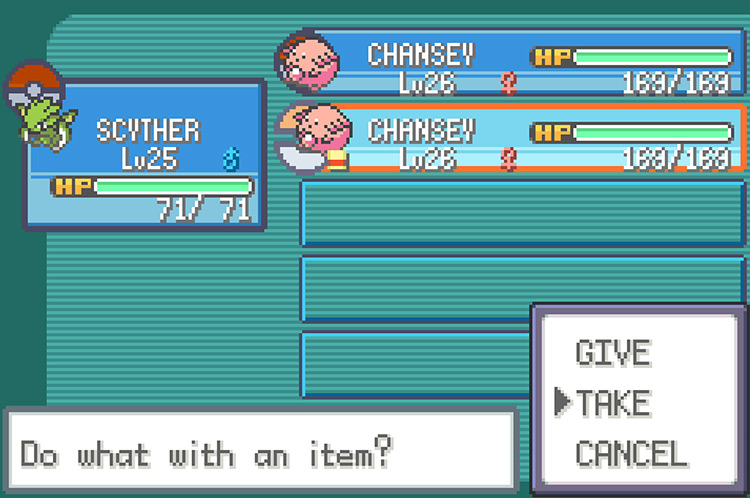 You may have to catch a couple of Chanseys before all is said and done. I recommend leaving some openings in your party before you head to the Safari Zone, so you can immediately check for a Lucky Egg.
If the Chansey you caught is holding a Lucky Egg, you will be able to see it immediately once you check your Party.
To retrieve the Lucky Egg:
Press Start and go to your Pokémon
Select Chansey and select "Item"
Select "Take" and the Lucky Egg will go to the Items Pouch in your Bag
Once you've taken the Lucky Egg, you can give it to any Pokémon you choose. If you're feeling really lucky, you can even head back out into the Safari Zone and get a couple more!
What Do Lucky Eggs Do?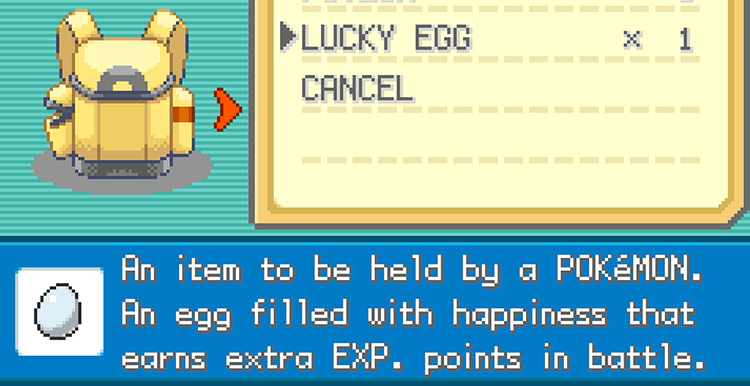 The Lucky Egg is a held item that can be given to any Pokémon. Whichever Pokémon holds this item will be given 50% extra experience points from battle (basically they'd earn 150% EXP value vs. the regular 100% EXP value).
This lets you level up your Pokémon very fast.
Unfortunately, the Lucky Egg is pretty hard to come by, and can only be found on wild Chanseys. So getting multiple eggs to level up your team quicker will be a grind.
Guide Navigation
Pokémon FRLG

How To Get Lucky Eggs in Pokémon FireRed & LeafGreen