Where To Get TM23 Iron Tail in Pokémon FRLG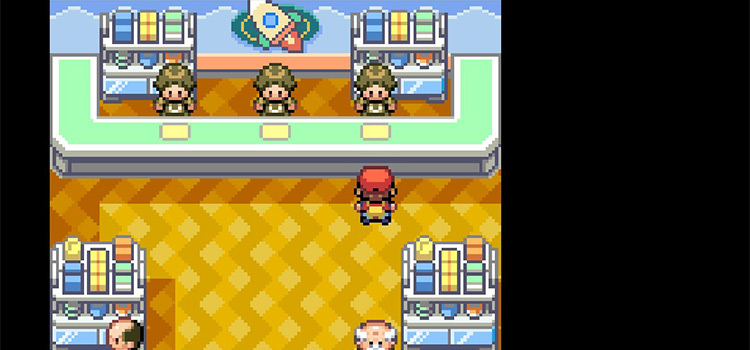 TM23 Iron Tail
#
Location
Repeatable?
1
Available for purchase at the Celadon City Prize Corner for 3,500 coins
Yes
TM23 Iron Tail is for sale at the Celadon City Prize Corner. Each copy will cost you 3,500 coins. You can win coins by playing the Game Corner slots, or you can buy 50 coins for 1,000 Pokédollars each.
This means if you wanted to buy a copy of the Iron Tail TM, you'd need to spend 70,000 Pokédollars to buy 3,500 total coins.
Note: Before you can start collecting Game Corner Coins you'll first need to obtain the Coin Case from a house in Celadon City.
TM23 Iron Tail Location (Step-by-Step)
Step 1: Starting at the entrance to Celadon City, head west past the Pokémon Center.
Step 2: After passing the Pokémon Center, head south down the path in-between buildings.
Step 3: You'll come across two red buildings on the left-hand side.
The smaller building is the Prize Corner, and the larger building is the actual Game Corner where you can acquire coins (buying them or winning them is fair game).
Step 4: After entering the Prize Corner, head towards the cashier on the right.
Step 5: This cashier will trade you a copy of TM23 Iron Tail for 3,500 coins. You can do this an unlimited amount of times.
TM23 Iron Tail Details + Uses
Iron Tail Move Details
Type
Steel
Category
Physical
Power
100
Accuracy
75
PP
15
Iron Tail is a powerful Steel-type attack that damages its target with 100 base Power.
The move is ultimately held back by its 75% Accuracy, which causes it to miss 1 out of 4 attempts.
That said, it's worth mentioning Iron Tail's strong secondary effect:
It has a 30% chance of lowering the target's defense by one stage.
To get an idea of how defense is affected by stage, take a look at the chart below:
| Stage | Stat Modifier |
| --- | --- |
| -1 | x0.66 |
| -2 | x0.5 |
| -3 | x0.4 |
| -4 | x0.33 |
| -5 | x0.285 |
| -6 | x0.25 |
Despite its Accuracy concerns, Iron Tail fits very well in the moveset of a strong Steel-type Pokémon.
All Steel-type moves in FR/LG, including Iron Tail, calculate damage based on the Defense stat of the target.
If Iron Tail is successful at lowering the target's Defense, it can be a huge boost throughout the course of battle.
But because of the lack of Steel types in FireRed & LeafGreen, purchasing Iron Tail is generally a poor use of coins.
That said, you may still want this TM for various coverage reasons.
So who should you teach it to?
Steelix is the only Steel-type Pokémon that can be taught Iron Tail, and it learns the move via level-up anyways. If you'd like to teach the attack to a non-Steel-type, then Dragonite and Rhydon are both solid options due to their strong Attack stats.
Guide Navigation