Where To Get TM06 Toxic in Pokémon HGSS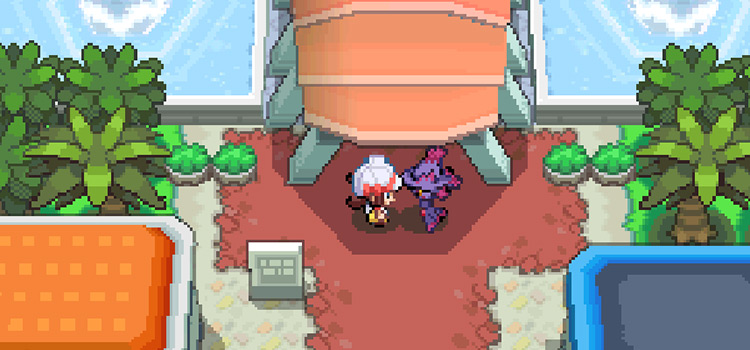 TM06 Toxic is one of the many TMs that you can only get at the Battle Frontier in exchange for Battle Points (BP). It costs 32 BP.
And you can get as many copies as you want, as long as you have enough BP.
Finding TM06 Toxic
The Battle Frontier is to the left of Olivine City.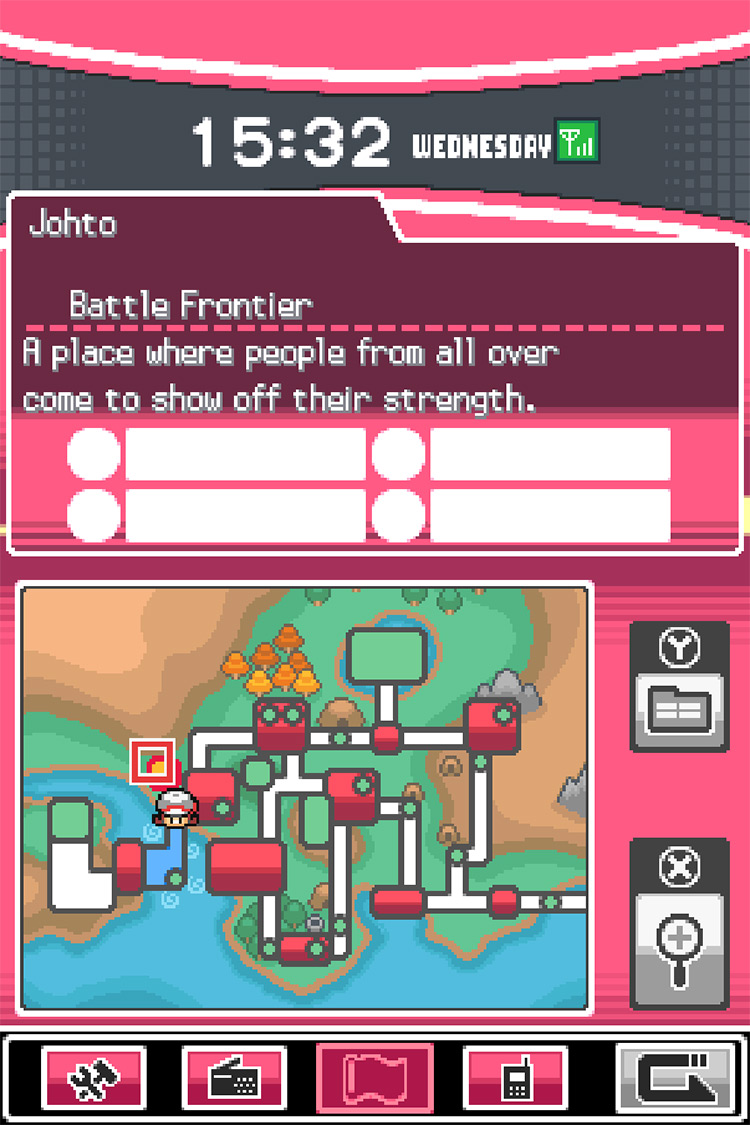 If you have not gone to the Battle Frontier before, you can get there by taking Olivine City's west exit.
Just go left past Olivine City's Pokémon Center.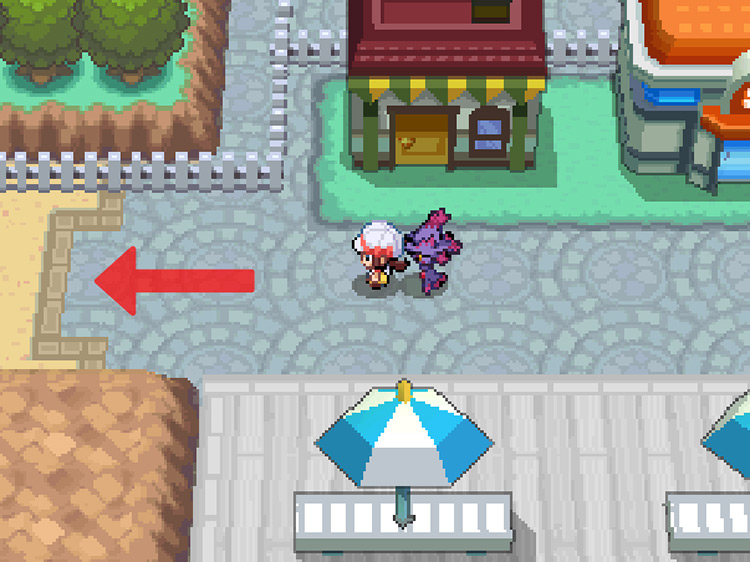 This will lead you to Route 40.
Then enter the gate in the upper left corner of the route.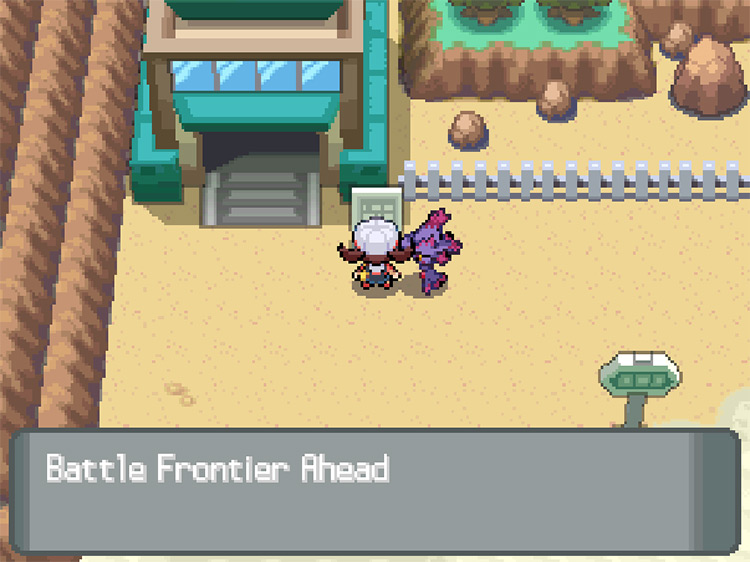 If you have already beaten the Pokémon League, the NPC managing the gate will not block your way.
Proceed through the gate and you should find yourself in the Frontier Access area.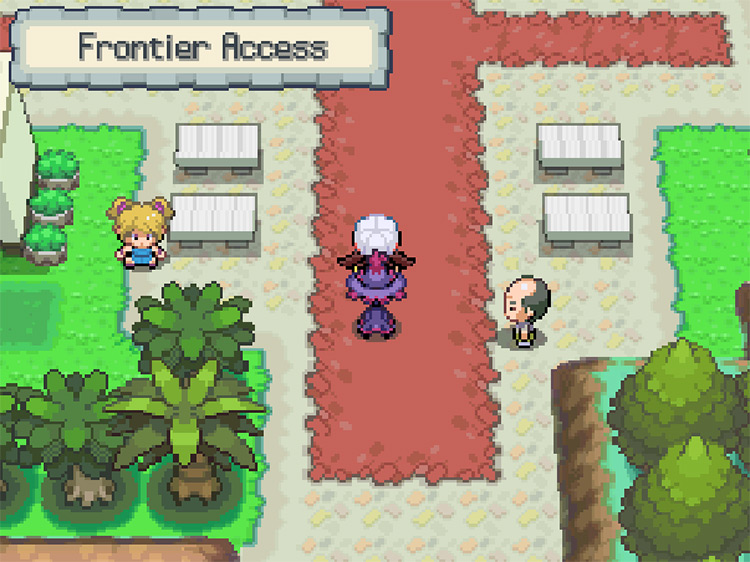 Continue heading north through the Frontier Access area until you come across a sheltered entrance. Go inside.
This will take you into the Battle Frontier gate, which has several NPCs behind two counters on the sides of the entrance hall.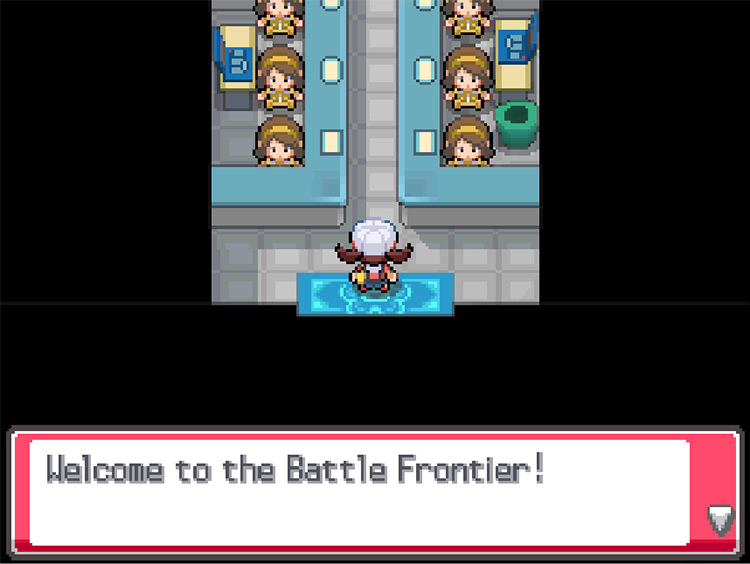 Leave through the opposite end of the entrance hall to get to the actual Battle Frontier grounds. Here, you will see a set of stalls not far from the entrance.
These stalls carry different kinds of items that you can get by exchanging Battle Points.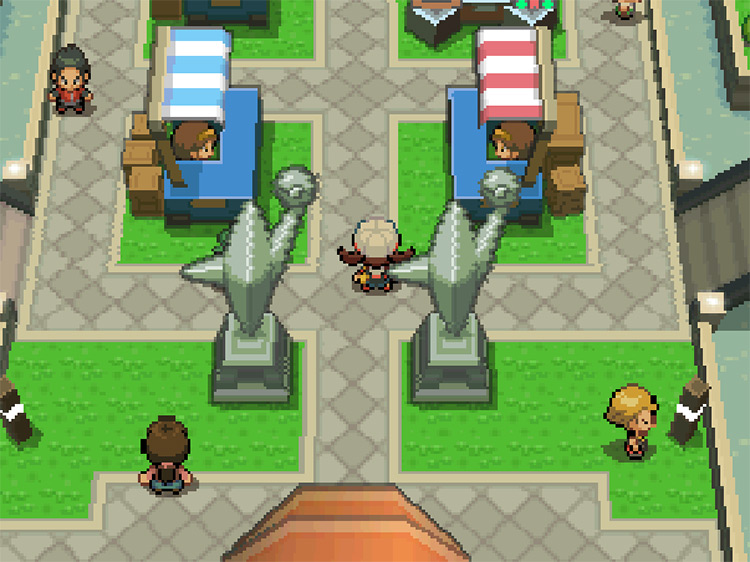 The red-striped stall is the one that offers TMs.
From the entrance, this would be the closest to your right.

Speak to the NPC at this stall and you will be asked to select from 3 different categories of moves.
Choose the "Changing Attacks" category to find TM06 Toxic.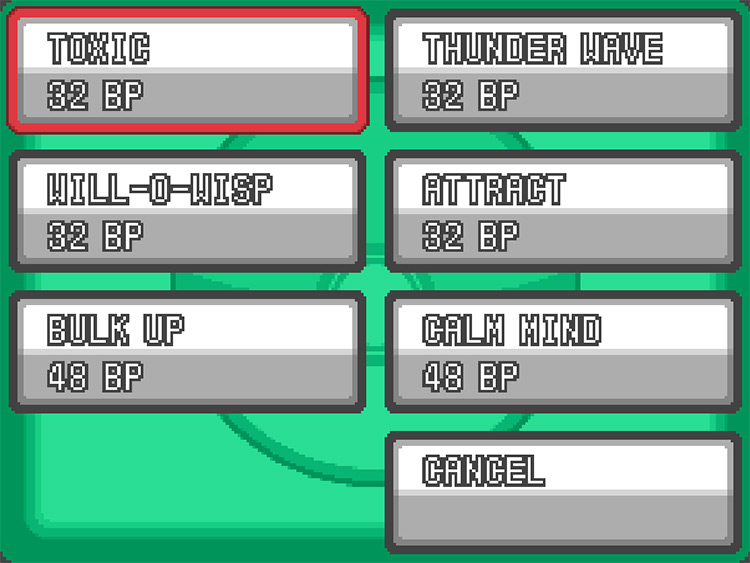 Using TM06 Toxic
Toxic Move Details
Type
Poison
Category
Status
Power
– – –
Accuracy
85
PP
10
Toxic is a Status move that deals the badly poisoned status to an opponent Pokémon.
A badly poisoned Pokémon will receive damage each turn it's active in battle. But unlike the regular poisoned status, badly poisoned damage will increase each turn.
Withdrawing a badly poisoned Pokémon will reset any increased damage from Toxic.
Note: Toxic will fail when used against Poison-Type and Steel-Type Pokémon.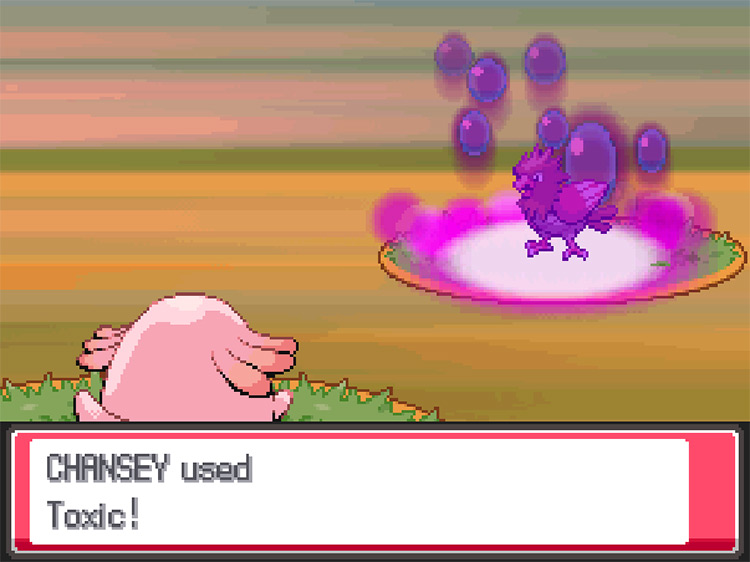 Any Pokémon species that can learn moves from TMs can learn Toxic. Naturally, the exceptions are the Pokémon that cannot learn moves from TMs.
Toxic is generally recommended for Pokémon with good defenses and access to healing moves like Recover, Rest, Roost, and Wish.
Some examples of Pokémon like this would be:
Shuckle
Vaporeon
Umbreon
Blissey
Gliscor
Quagsire
Clefable
Skarmory
They will be able to take advantage of Toxic's cumulative damage since they'll be able to endure attacks in battle, all while sustaining themselves using healing moves. Other moves that provide invulnerability (like Protect and Detect) will make it even easier to pull off the strategy.
Guide Navigation