Where To Get Net Balls in Pokémon ORAS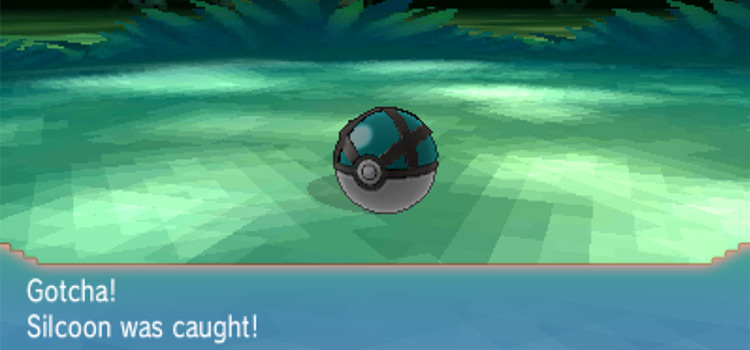 There are three different ways you can obtain Net Balls in the game.
For sale at Rustboro's Poke Mart after unlocking them on Route 116 (Repeatable)
As a gift from repeat battles with Bug Catcher James and Bug Maniac Brandon (Repeatable)
A one-time overworld item in Mossdeep City
The best way to get Net Balls is simply by unlocking them for sale. To do this, talk to a Devon employee on Route 116. After a brief conversation with him, you'll unlock the option of buying Net Balls in the Rustboro City Poké Mart – this is by far the easiest way to get Net Balls.
You can also obtain Net Balls by defeating Bug Catcher James and Bug Maniac Brandon. However, they only have a small chance of giving you a Net Ball. You can find Bug Catcher James in Petalburg Woods, while Bug Maniac Brandon is on Route 120.
Lastly, you can pick up one free Net Ball by going to a ledge on the southeast side of Mossdeep City. But this is a one-time only method that's not repeatable.
Method 1: Rustboro City Poké Mart
Initially, The Rustboro Poké Mart does not sell Net Balls. You need to unlock the clerk who sells Net Balls. The same clerk sells Timer Balls and Repeat Balls as well.
Here's how to get the option of buying Net Balls in the Rustboro City Poké Mart:
Step 1: Start by heading to Route 116, located at Rustboro City's east exit.
Step 2: Continue going east until you reach the cave where you rescued Peeko.
Step 3: Talk to the Devon Employee, and he'll give you a Repeat Ball.
Step 4: Go back to the Rustboro City Poké Mart, and a second clerk should appear. You can now buy Net Balls from him.
Note: Rustboro City's mart is the only location that will sell Net Balls once they're unlocked. Other marts will not have these in stock, so you'll need to return to Rustboro if you ever want to buy more.
Method 2: Rematch with Bug Catcher James & Bug Maniac Brandon
One main function the AreaNav has is Trainer's Eyes. This function allows you to see the trainers you've fought before in a particular area.
Some of them might want to challenge you to a rematch, indicated by a "Battle Ready" sign next to their profile.
Some trainers reward you with an item when you beat them in a rematch. Both Bug Catcher James and Bug Maniac Brandon have a 20% chance of giving you one Net Ball upon defeat.
Bug Catcher James' Location
Bug Catcher James is located in Petalburg Woods.
Use its north entrance to reach Bug Catcher James more easily. If he's ready to battle, simply talk to him to initiate the rematch.
Bug Maniac Brandon's Location
If you want to battle Bug Maniac Brandon, he will walk along the tall grass on Route 120's rainy area.
To get there, head south from Fortree City past the bridge until it rains in the overworld. This part of Route 120 will always be rainy.
Method 3: Mossdeep City Overworld Item
Lastly, there's a free Net Ball if you go to Mossdeep City.
Start heading southeast from the Mossdeep City Pokémon Center until you get to a ledge at the corner of the island. A Net Ball should be on the ground.
How Do Net Balls Work?
When you use a Net Ball on Water or Bug-type Pokémon, it has an increased chance of catching it. Since Water-type Pokémon are abundant in Hoenn, it might be a good idea to stock up on some Net Balls every so often.
The Net Ball has a 3x catch rate modifier when used on Water or Bug-types; otherwise, it only has a 1x catch rate modifier.
For comparison, here are the catch rate modifiers of the other commonly used Pokéballs:
| Type of Pokéball | Catch Rate Modifier | Price |
| --- | --- | --- |
| Pokéball | 1x | 200 |
| Great Ball | 1.5x | 600 |
| Ultra Ball | 2x | 1200 |
| Net Ball (Water and Bug-types) | 3x | 1000 |
| Net Ball (every other type) | 1x | 1000 |
Tip: Using the move Soak temporarily makes any Pokémon into a Water-type. Surprisingly, Net Ball's catch rate bonus applies to Pokémon under the effect of Soak. This should make any Pokémon easier to catch with a Net Ball!
Guide Navigation