How To Get TM27 Return in Pokémon ORAS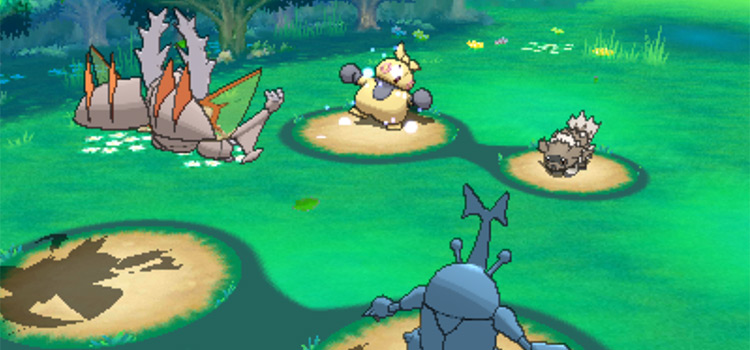 You can obtain TM27 Return by showing an NPC in Pacifidlog Town a Pokémon with high friendship. Specifically the NPC you want to find is a man in the southwestern house of Pacifidlog Town.
If you also show him a Pokémon with low friendship, he'll give you TM21 Frustration as well.
TM27 Return is a move whose power is based on how high your Pokémon's friendship is. The higher the user's friendship is, the greater the base power of Return.
Assuming a Pokémon is at maximum friendship, Return is the strongest physical Normal-type move with no downsides.
It doesn't faint the user like Explosion, nor does it require a recharge turn like Giga Impact. With its high base power and perfect accuracy, it's an excellent move with no downsides.
TM27 Return Location
Pacifidlog Town is an optional location that can be accessed by surfing west of Route 131. In the house southwest of Pacifidlog Town's Pokémon Center, a man will give you the TM for Return and Frustration if you show him a Pokémon with high and low friendship, respectively.
There are a couple of things you need to do before you can get here, so first make sure you've:
Obtained the sixth Gym Badge from Winona, Fortree City's Gym Leader
Defeated Team Aqua/Magma's Admins in their hideout near Lilycove City
Brought a Pokémon that knows Surf
Prepared a Pokémon with high friendship
If you're all set, here's how to get to Pacifidlog Town:
Step 1: Start at Lilycove City's shore on the right side.
Step 2: Continue surfing east past Route 124 until you reach Mossdeep City.
Step 3: Once you're in Mossdeep City, head to its south shore.
Step 4: Start surfing south to leave Mossdeep City.
Step 5: When you reach Route 127, turn left and continue surfing south.
Step 6: Head past the island on Route 128.
Step 7: Turn left once you reach Route 129.
Step 8: Continue surfing west along Route 130 and Route 131.
Step 9: Surf west until you reach Pacifidlog's Pokémon Center.
Step 10: Go to the house located southwest of Pacifidlog's Pokémon Center.
Step 11: Talk to the man in this house and show him a Pokémon with high friendship to obtain TM27 Return.
Return Details + Uses
Return Move Details
Type
Normal
Category
Physical
Power
–
Accuracy
100%
PP
20 (max. 32)
Return is a Physical Normal-type move whose power varies between 0 (at the minimum friendship value of 0) and 102 (at the maximum friendship value of 255).
If your Pokémon's friendship value is at 255, Return will have a base power of 102. For a move with perfect accuracy and no downsides, 102 is quite high. It's the ideal move for any Normal-type Physical sweeper.
To get the most out of Return, be sure to max out your Return user's friendship.
Here are a few things you can do to increase a Pokémon's friendship value quickly:
Battle a Gym Leader or Champion
Capture them in a Luxury Ball
Feed it EV-reducing berries (Grepa, Hondew, Kelpsy, Pomeg, Qualot, Tamato Berry)
Give it massages from the Masseuse in Mauville City or from Super-Secret Bases
Give it Rare Candies
Give it Vitamins (Calcium, Carbos, HP Up, Iron, PP Max, PP Up, Protein, Zinc)
Level up the Pokémon
Make it Hold the Soothe Bell
Walk around with it in your party (every 128 steps has a 50% chance of increasing the friendship value by 1)
Though they're pretty rare, the fastest way to max out a Pokémon's friendship is by feeding it a lot of EV-reducing berries. Of course, you can plant some ahead of time if you don't want to run out of those berries.
To avoid lowering your Pokémon's friendship value, don't make them faint or feed them bitter medicine (Energy Powder, Energy Root, Heal Powder, Revival Herb).
If you want to know your Pokémon's friendship value, talk to the lady in the southwestern house at Verdanturf Town. She will tell you how friendly your Pokémon is with various statements.
Friendship Rating Metrics
Statement
Value
This is a little hard for me to say… Your Pokémon simply detests you. Doesn't that make you uncomfortable?
0
It's very wary. It has a scary look in its eyes. It doesn't like you much at all.
1-49
It's not very used to you yet. It neither loves nor hates you.
50-99
It's getting used to you. It seems to believe in you.
100-149
It's quite friendly toward you. It seems to want to be babied a little.
150-199
It seems to be very happy. It's obviously friendly toward you.
200-249
It's extremely friendly toward you. It couldn't possibly love you more. It's a pleasure to see!
250+
Tip: Aside from Normal-type Pokémon, Mega Pinsir and Mega Salamence can use Return effectively. Their ability, Aerilate, converts all Normal-type moves into a Flying-type move. It also receives a 30% power boost.
Guide Navigation