How To Get TM38 Fire Blast in Pokémon Platinum
TM38 Fire Blast is available in two locations in Pokémon Platinum:
One copy is found at Lake Verity in a grassy patch of land in the southwestern part of the area. But you will need to first clear the events at Spear Pillar to raise the water levels of the lake, and then you can reach the TM's location.
Unlimited copies can be purchased from the Department Store in Veilstone City. Each copy of TM38 costs 5,500 PokéDollars.
Fire Blast is a damage-dealing Fire-type special move with a high base power but lowered accuracy. It also has a 10% chance of burning the target.
Getting TM38 Fire Blast
Location #1: Lake Verity (Step-by-Step)
TM38 Fire Blast is found at Lake Verity, which is northwest of Twinleaf Town. You will need to use Surf to reach it.
For most of the game, Lake Verity's water level will be too low to Surf on.
But if you come back after the events at Spear Pillar it will be high enough.
So to reach TM38 Fire Blast, start by Flying to your home in Twinleaf Town and then head northward up the street.
Leave Twinleaf Town through the northern entrance.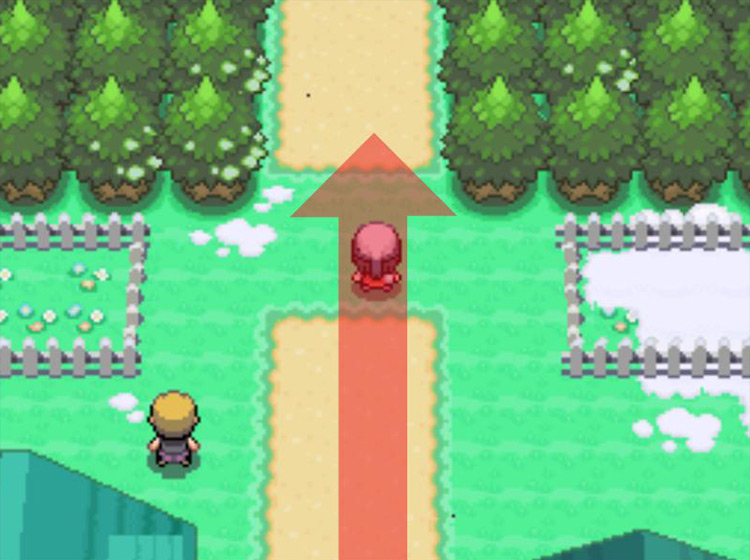 Take the left-hand path at the fork in the road.
Travel to the west as far as you can, then turn and go north to enter Lake Verity through the opening in the trees.
Use Surf on the Lake and begin heading west.
Surf westward across the water to reach the opposite end.
Step back on land when you reach the grassy area to the southwest of the lake.
Then head toward the southeastern corner of this clearing, where you should see a Poké Ball item in the grass.
Pick up the Poké Ball to acquire TM38 Fire Blast.
Location #2: Veilstone Department Store (Repeatable)
TM38 Fire Blast is also available for purchase from a clerk on the third floor of Veilstone Department Store.
This is just a short walk to the northwest of the Pokémon Center on the same raised strip.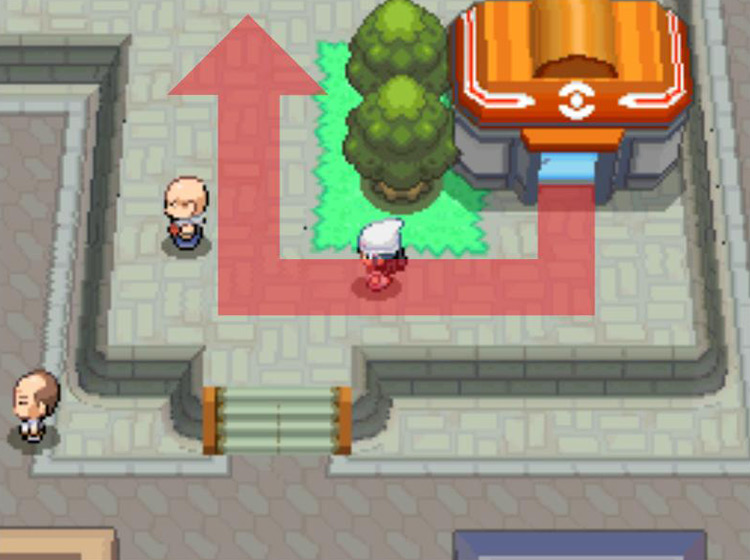 Once inside the Department Store, take the elevator or escalators to the third floor, which is dedicated to selling TMs.
Speak to the clerk behind the southwestern counter to purchase TM38 Fire Blast for 5,500 PokéDollars.
Unlimited copies of TM38 Fire Blast can be obtained from the Department Store.
Fire Blast Details and Uses
Fire Blast is a damage-dealing Fire-type special move with a high base power but a lowered accuracy. It also has a 10% chance of burning the target.
Fire Blast Move Details
Type
Fire
Category
Special
Power
120
Accuracy
85%
PP
5 (max. 8)
As with so many other high-powered moves, Fire Blast comes at a steep accuracy cost.
Although a 15% decrease from perfect accuracy doesn't sound like much, there is arguably nothing more frustrating than losing a whole match because your Pokémon missed at the most crucial time.
The move's low PP of 5 (8 maximum) is also a drawback, especially in the unpredictable caves and Routes of the main game where running out of PP is a much more common circumstance.
Fire Blast vs. Flamethrower
Fire Blast isn't a bad move, it's just unreliable.
A more predictable Fire attack is Flamethrower. It has less power, but 15 PP and a 100% accuracy stat to keep the flames finding their targets turn after turn.
And Both moves have the same 10% chance of burning the opponent.
To make Fire Blast an even stronger move, teach it to a Fire-type Pokémon to benefit from STAB damage. Also consider using it with Sunny Day, which summons harsh sunlight to boost the power of Fire-type moves by 50%.
Miscellaneous Info about Fire Blast
Starting in Generation VI, Fire Blast's base power is lowered to 110.
You can sell a copy of TM38 for 2,750 PokéDollars
If Fire Blast is used in a Pokémon Contest, it will earn the user 2 Appeal Points, plus 2 bonus Appeal Points if the user is the first to act in that turn.
Guide Navigation