RF4 Clothing Shop: Location + Inventory List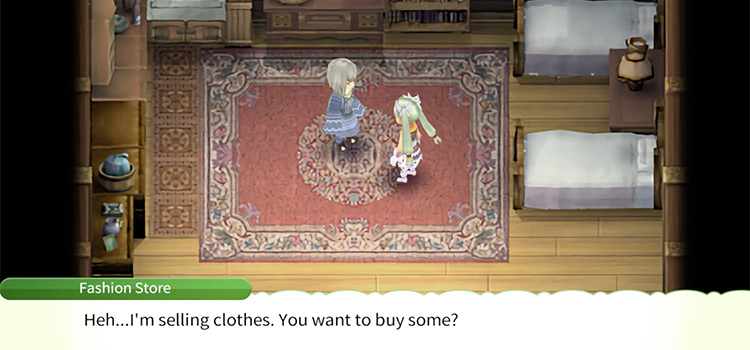 Clothing Shop
Location
Selphia Plain
Type
Merchant
Schedule
Open Daily (7:00 AM – 11:00 PM)
To unlock the Clothing Shop, you'll need to invite the merchant into town by putting in an order via the Order Symbol found in the Castle: Dragon Room.
You'll find the Clothing Shop under the "Shops" category.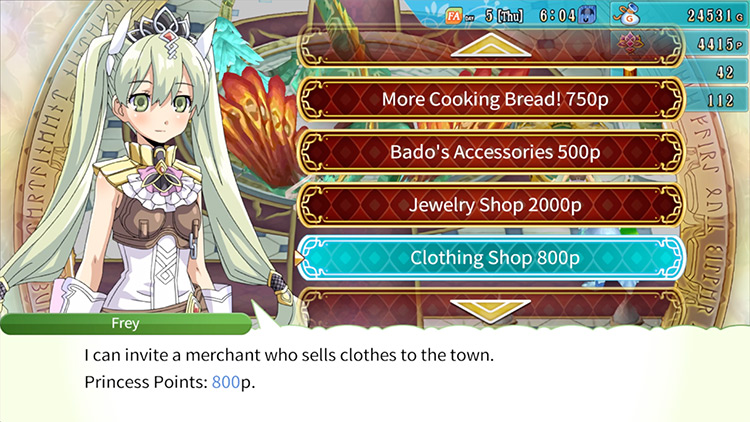 To put in the order for the Clothing Shop, you'll need 800 princess or prince points. You can earn these points by defeating monsters and by fulfilling requests in the Requests Box.
Clothing Shop Location
To get to the Clothing Shop from Selphia Castle Gate, you'll need to head east first.
In the next area you'll find a house along the northern edge. This is the Clothing Shop where the merchant selling new outfits resides.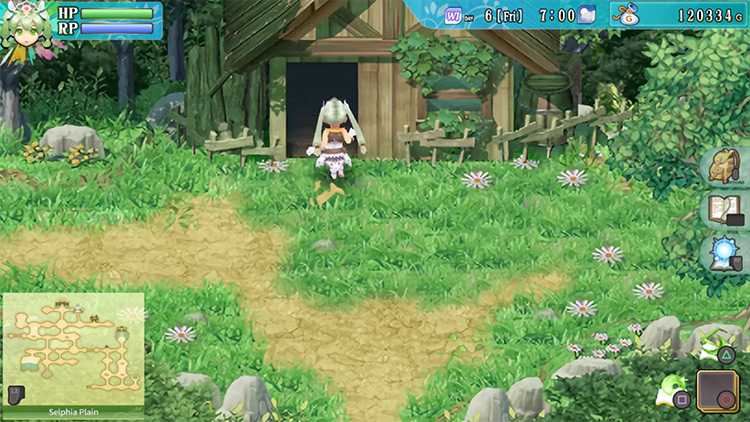 The traveler NPC you'll find inside is the merchant manning the Clothing Shop.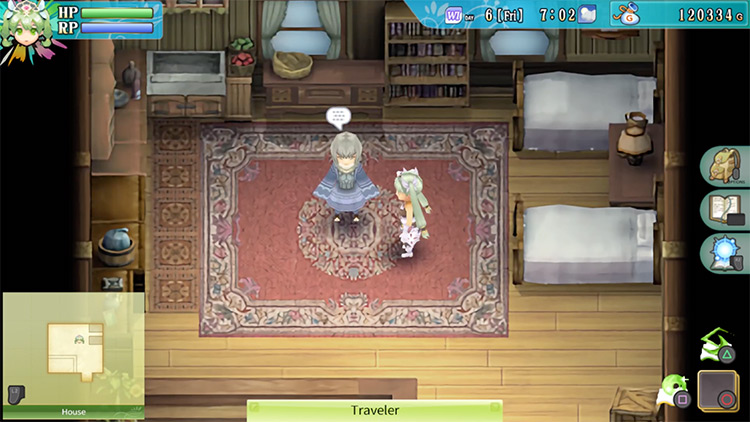 When you speak to the traveler, you'll see that they actually refer to their shop as the Fashion Store.
It might be confusing, but this is still the same Clothing Shop you ordered from the Order Symbol.
Clothing Shop Inventory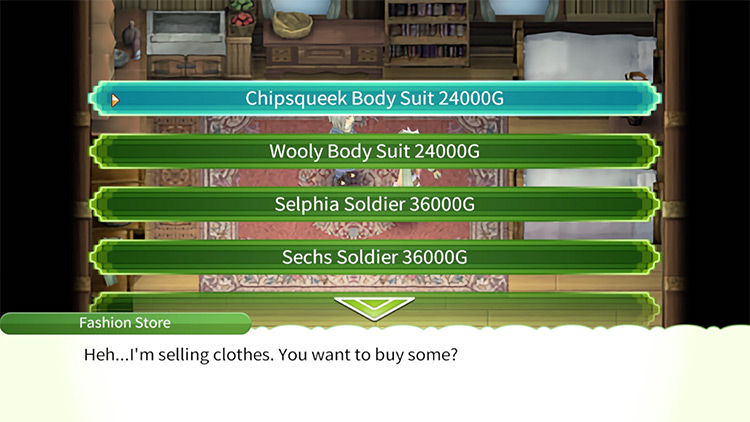 Here's a list of outfits the merchant sells at the clothing store:
Clothing Store Inventory
Type
Outfits
Cost (G)
New Outfits
Pajamas
980
Bathing Suit
1500
Chipsqueek Body Suit
24000
Wool Body Suit
36000
Selphia Soldier
36000
Sechs Soldier
36000
Color variants for the protagonist's outfit
Red Passion
2800
Blue Sky
2800
Fruity Lemon
2800
Green Forest
2800
Persian Pink
2800
Fruity Orange
2800
Dark Wings
2800
Now you can purchase a full body suit of the cutest monsters in Rune Factory 4!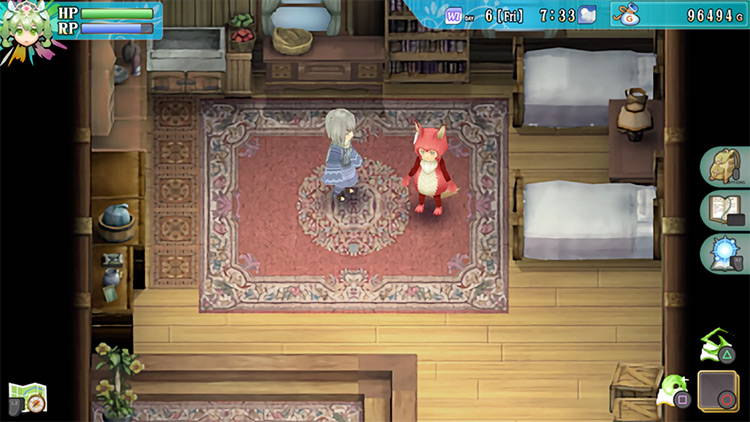 Guide Navigation