Where To Get The BlackGlasses in Pokémon HGSS
The only pair of BlackGlasses available in HeartGold/SoulSilver can be found in Dark Cave. You'll need at least 7 Gym Badges to reach the part of the cave where they're found. You'll also need to bring a Pokémon with Surf, and one with Flash if you want to be able to see inside the cave.
Any Pokémon holding the BlackGlasses will have their Dark-Type moves boosted in power by 20%.
BlackGlasses Location (Step-by-Step)
Start by flying to Blackthorn City, then take the south exit onto Route 45.
Step 1: From there, head south and take the first left turn.
Walk across the bridge and you'll come to the entrance of Dark Cave.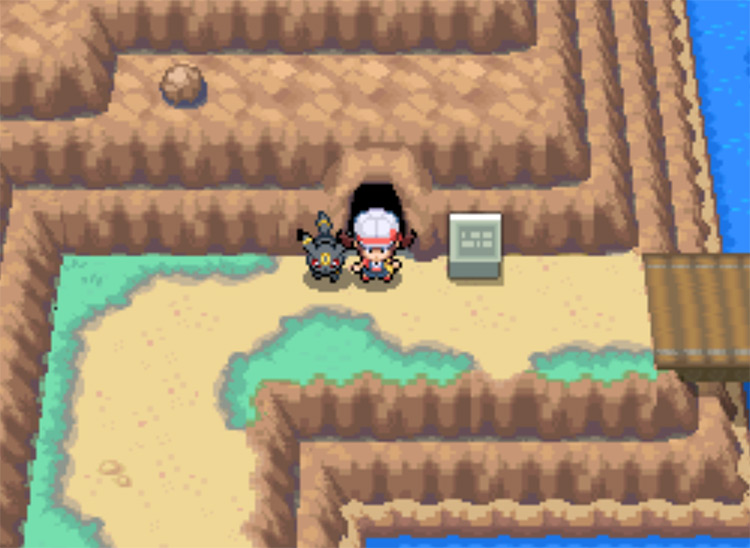 Step 2: Head inside Dark Cave and light up your surroundings with Flash.
Step 3: Walk to the left and take the first two sets of stairs you encounter (pictured below).
Step 4: Shortly to the south of the second set of stairs, you'll see a body of water. Surf on it.
Step 5: Surf around to the left and dismount your Pokémon on the first patch of dry land you see, pictured below.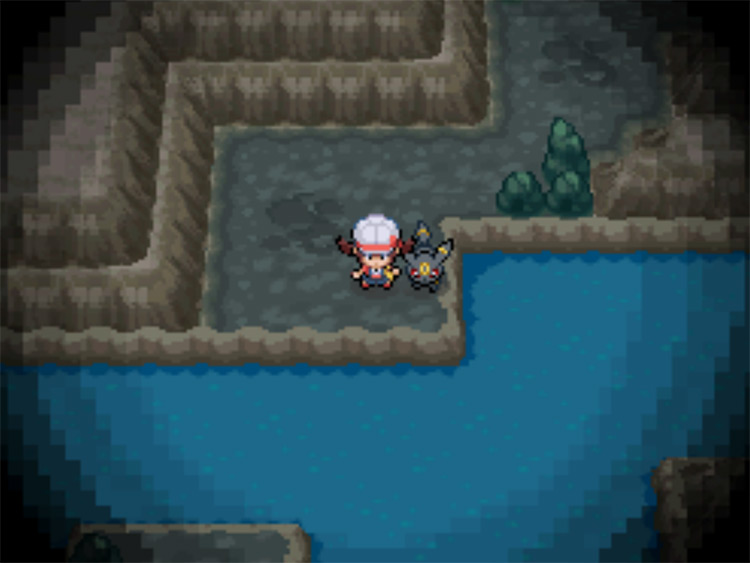 Step 6: Follow the one-way path up north for some time until you come to an intersection. You need to take the left path here, up a small staircase.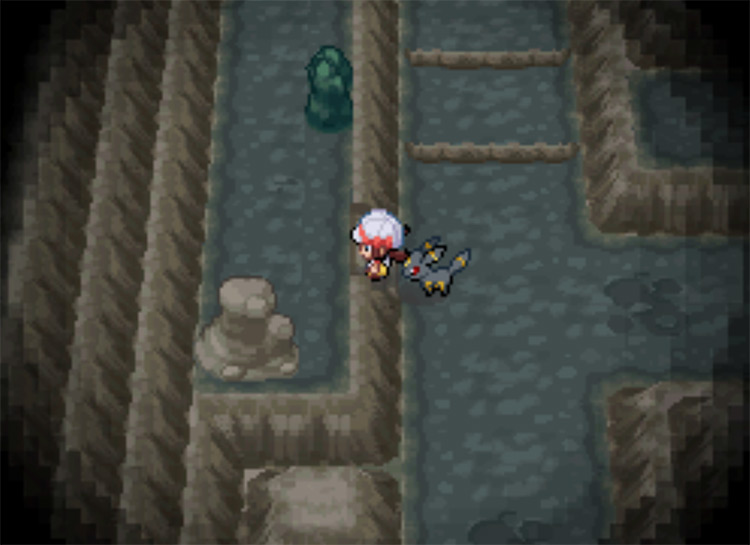 Step 7: Follow this path around and, before long, you'll see a man wearing sunglasses.
Talk to him and he'll make some fairly suspicious comments, and then bribe you with a pair of BlackGlasses to forget you ever saw him. Seems fair enough.
Guide Navigation