How To Get TM20 Safeguard in Pokémon USUM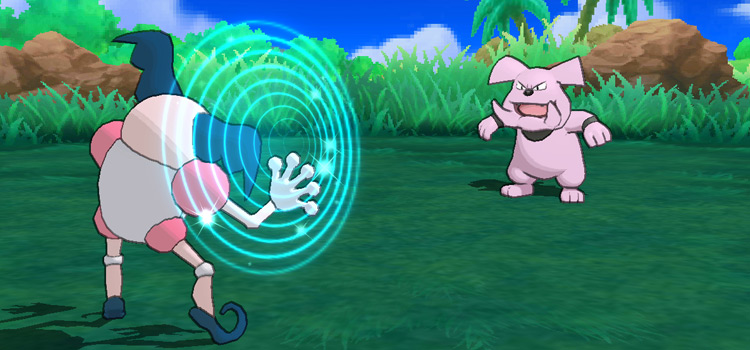 You can buy TM20 from the Technical Machine Shop in the Heahea City Pokémon Center. This shop also sells the following TMs: TM16, TM17, TM33 and TM70.
Heahea City is located on Akala Island. In order to access Heahea, you must clear the Melemele Island grand trial first.
Obtaining TM20 (Step-by-Step)
In a typical playthrough you will arrive at Heahea City from the southwestern entrance.
Step 1: From the stairs, walk east on the main street.
Step 2: Continue walking east along the main street.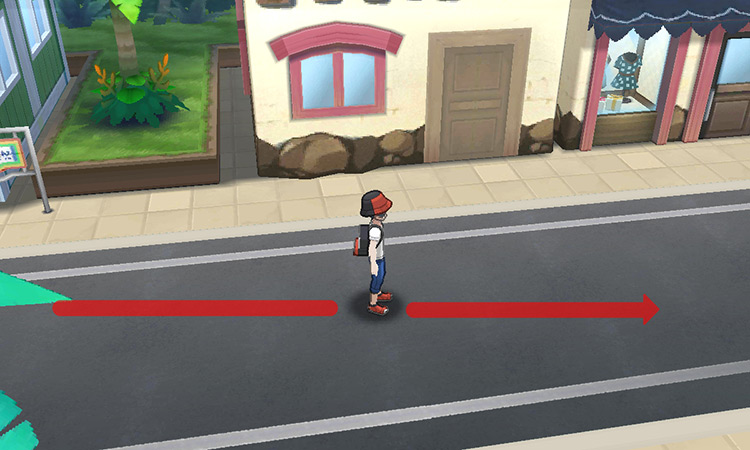 Step 3: Keep heading east on the main street until you reach the intersection just past the sign board. Continue east past the intersection.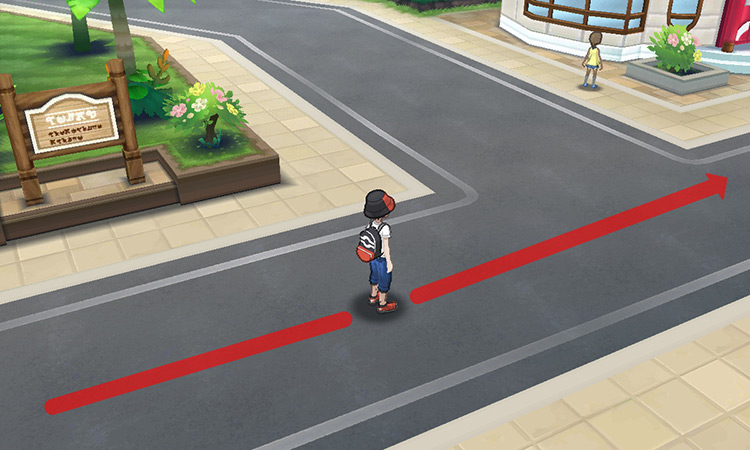 Step 4: You will then arrive at the Pokémon Center. Head inside the building.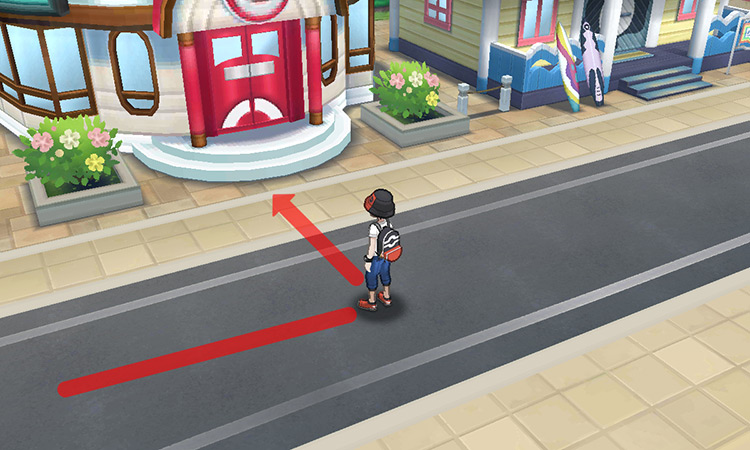 Step 5: In the Pokémon Center, walk to the counter on the right side.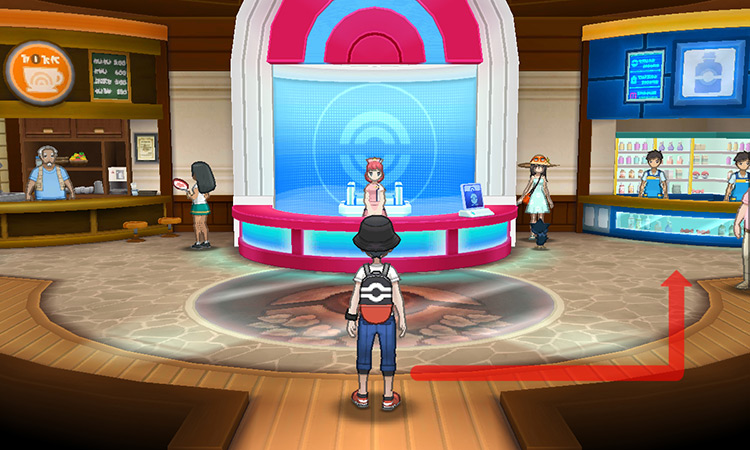 Step 6: Talk to the clerk on the right side of the counter. Select "Buy" from the menu in order to access the Technical Machine Shop.
Step 7: Select Safeguard, the third item from top to bottom. This TM will cost 10,000 PokéDollars.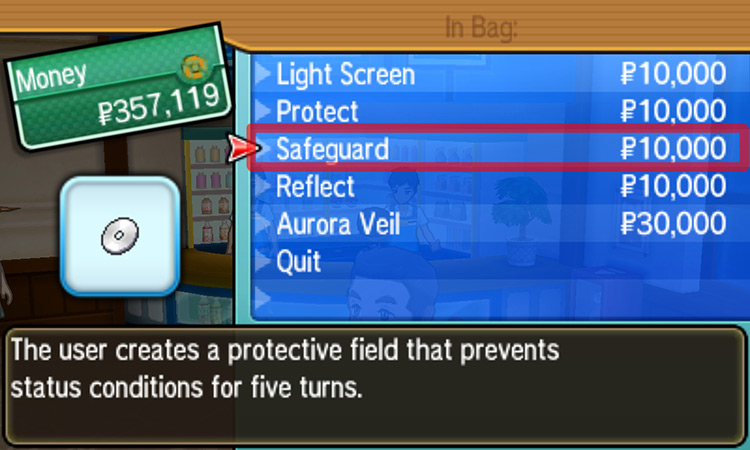 Safeguard Details + Use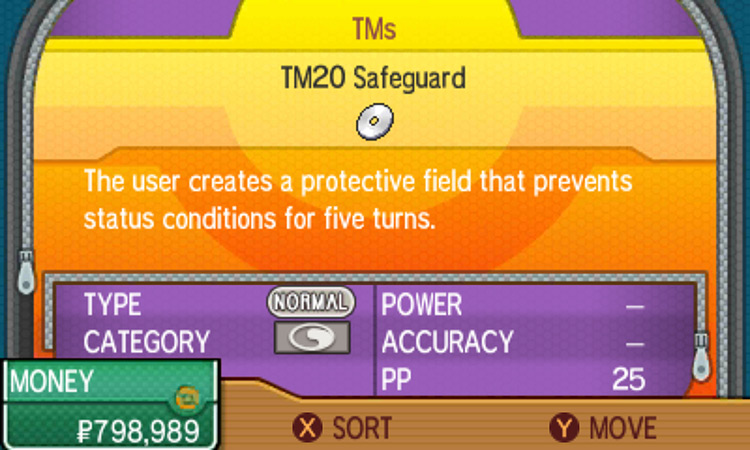 Safeguard Move Details
Type
Normal
Category
Status
Power
–
Accuracy
–
PP
25
Safeguard is a support move. When used in battle, Safeguard protects your party's Pokémon against status effects:
Poison
Paralysis
Sleep
Burn
Freeze
Safeguard also guards the party members against Confusion. Safeguard's effect lasts for five turns, and cannot be extended.
On the other hand, Safeguard does not prevent self-inflicted status conditions:
Status conditions caused by held items: Berries (Confusion), Toxic Orb (Poison) and Flame Orb (Burn).
Status conditions caused by the secondary effect of a move: Rest (Sleep), Trash, Outrage and Petal Dance (Confusion).
When used with a Normalium Z, Safeguard turns into Z-Safeguard. Along with Safeguard's basic effect, Z-Safeguard will also raise the user's Speed stat by one stage.
Defog will remove Safeguard's effect. Pokémon with the Infiltrator ability will also bypass Safeguard's effect.
In Generation VII, Safeguard has been largely replaced by a new move, Misty Terrain.
Misty Terrain will also protect the party members against status effects. Unlike Safeguard, Misty Terrain can be instantly set up by the ability Misty Surge.
Safeguard does have some small advantages over Misty Terrain. Unlike Misty Terrain, Safeguard will also protect non-grounded Pokémon (Flying types and Pokémon with Levitate). Safeguard also prevents Confusion, while Misty Terrain does not.
In competitive play, Safeguard only appears in Double battles. Even then, it's not a very popular choice.
In the main story, Safeguard won't have much use either. Since it requires a full turn to set up, Safeguard isn't very practical. Additionally, you won't have too much trouble dealing with status effects in the main story.
Guide Navigation