How To Get HM01 Cut in Pokémon Yellow
You'll get HM01 Cut on the S.S Anne in Vermillion City. It is given to you by the ship captain in his room on the 2nd floor of the ship.
But you won't be able to get onto the S.S Anne until you get the S.S ticket from Bill at his house on Route 25. Once you get the ticket, HM01 will become available.
Prerequisites
This is all you'll need to do before you can get HM01:
Obtain the S.S Ticket from Bill at his house at the northeast edge of Route 25
Heading to the S.S. Anne
Starting from the Vermillion City Pokémon Center, head southeast.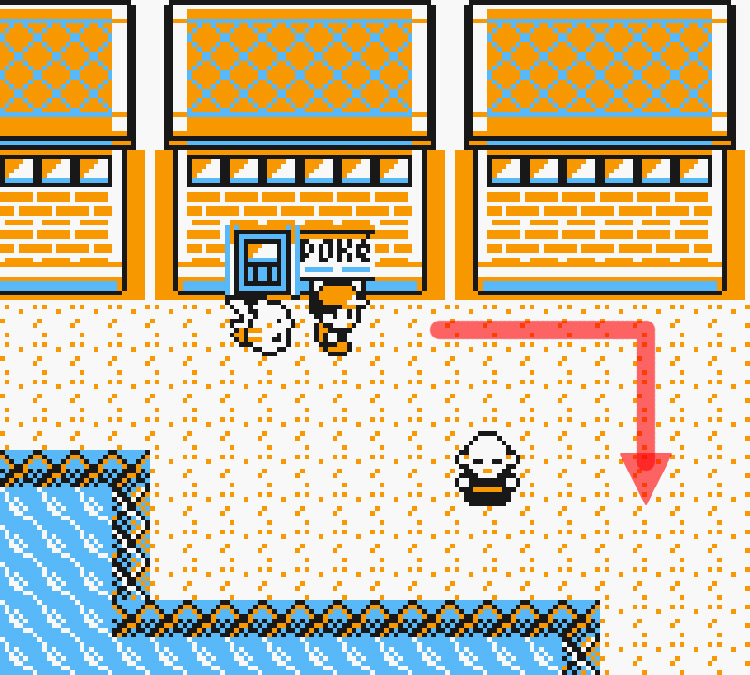 When you reach the officer next to the Poké Mart, head east.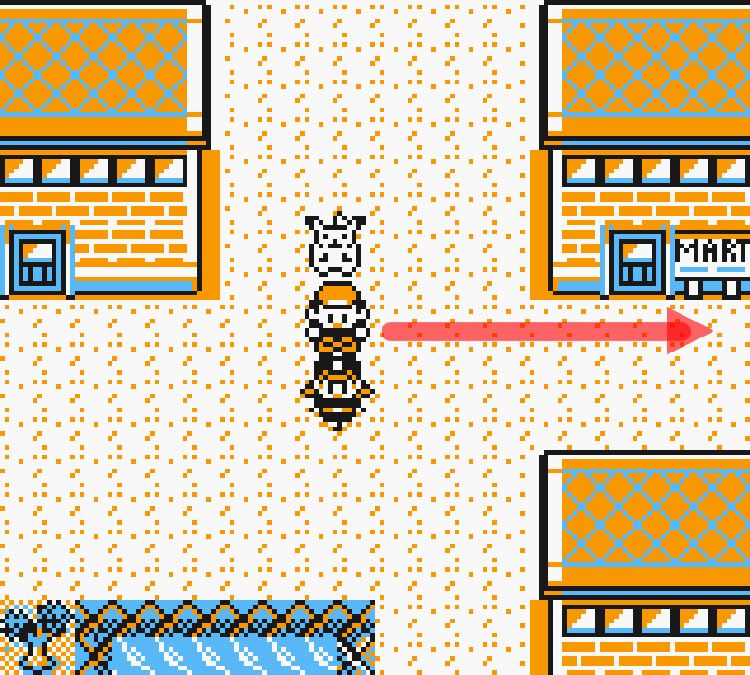 Once you reach the start of the dock, walk along the path.
At the end of the path you'll be greeted by a sailor.
He'll check for your S.S Ticket and if you have it, he'll let you onto the S.S Anne.
After entering the S.S Anne, head west down the hallway.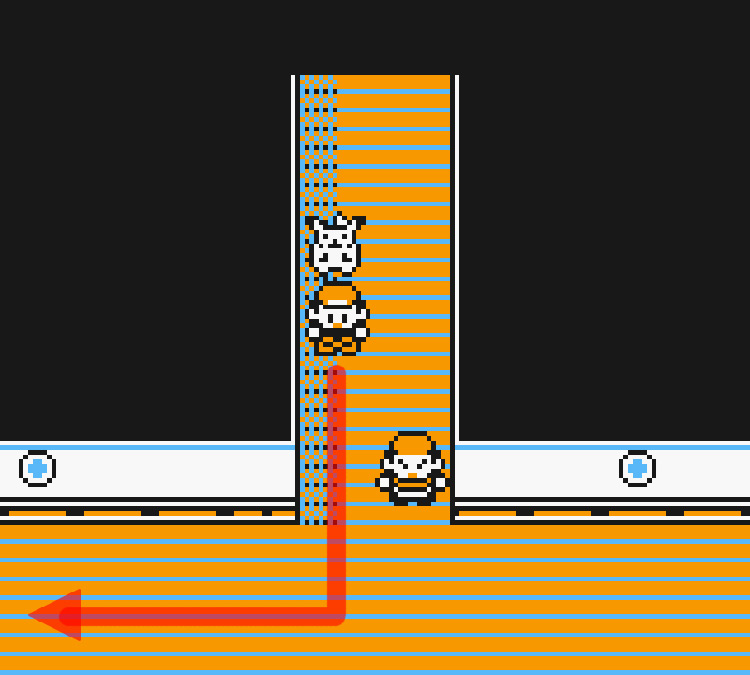 Once you reach the flight of stairs at the end of the hallway, go up them.
After heading up the stairs, head south.
Then head east along the hallway and go all the way to the end.
At the end of the hallway, turn north and follow the hallway along.
You'll then run into your Rival and will need to battle him before you can reach the ship Captain.
Fighting Your Rival & Rival's Team
Just before you can reach the ship captain, your rival appears and challenges you to a fight.
SCROLL
Rival's Team (S.S Anne)

Pokémon
Spearow
Rattata
Sandshrew
Eevee
Level
Lv. 19
Lv. 16
Lv. 18
Lv. 20
Type
Normal/Flying
Normal
Ground
Normal
Moves

Peck
Growl
Leer
Fury Attack

Tackle
Tail Whip
Quick Attack
Hyper Fang

Scratch
Sand Attack
Slash

Tackle
Tail Whip
Sand Attack
Growl
Aside from being a higher level, his Pokémon are the same ones he used in your previous fight in Cerulean City.
The most notable change is that your rival's Sandshrew has learnt Slash.
Slash is a powerful normal type move with 70 power and an increased critical hit ratio, so keep that in mind when facing his Sandshrew.
Getting HM01 Cut
After defeating your Rival, head up the stairs on the left at the end of the hallway. You'll reach the captain's room where the ship captain can be found.
Talking to the captain reveals he's feeling seasick.
So you rub his back and it makes him feel better.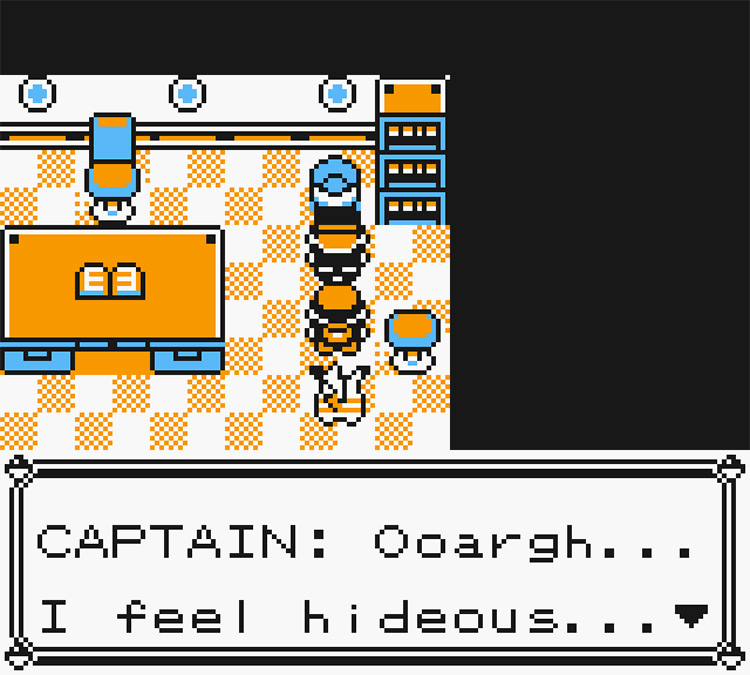 Since he still feels too sick to teach you Cut himself, he gives you HM01 Cut instead.
Note: To use Cut outside of battle, you first need to obtain the Cascadebadge by defeating Misty in Cerulean City.
Note #2: Once you leave the S.S Anne after talking with the captain, you won't be able to go back onto the S.S Anne for the rest of the game. If there are any other items you want to get, or trainers you want to fight, do so before you leave the ship.
It's recommended you go through the rest of the ship first and visit as many other rooms as you'd want to before talking to the captain and getting HM01.
Cut Move Details
Cut Move Details
Type
Normal
Power
50
Accuracy
95%
PP
30 (max. 48)
Effect
No additional effects in battle. Outside of battle, can cut down small trees.
As a move in battle, Cut is nothing too special.
It's ideal to teach Cut to a Normal Type Pokémon since they'll gain a same-type attack bonus (STAB) from using Cut.
However, the only Normal-type Pokémon in Gen 1 who can learn Cut are Lickitung and Farfetch'd, whose attack stats aren't very good.
Still, at 50 Power, Cut can prove to be a decent move at the point of the game in which you get it.
Being an HM also means that Cut can be taught an unlimited amount of times to multiple different Pokémon.
Note: Once an HM move is taught to a Pokémon, it can't be forgotten. Make sure you choose wisely when teaching HMs to your Pokémon.
Outside of battle, Cut lets you cut down small trees.
Since there are a number of small trees that prevent you from progressing to new areas, getting Cut is necessary to complete the game.
So be sure to keep a Pokémon on your team or in your PC that knows Cut, so you get past those roadblocks.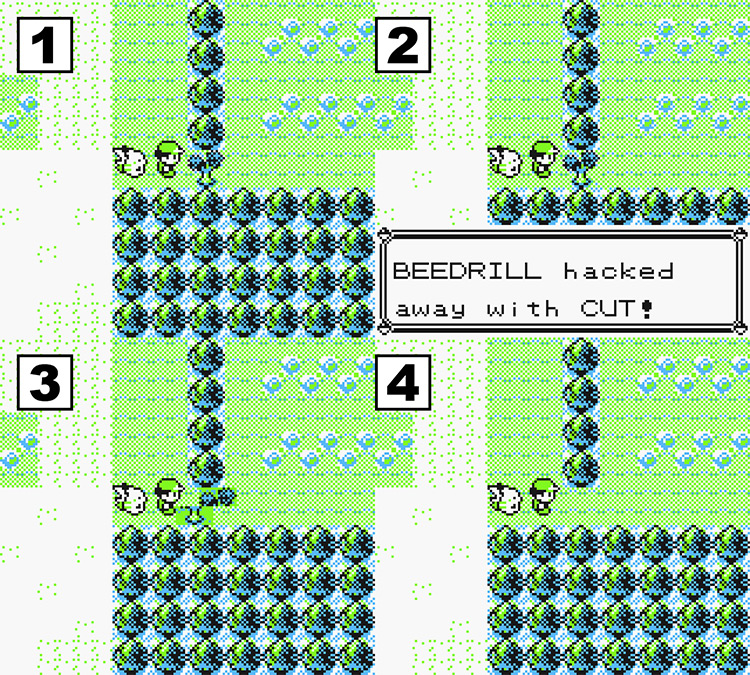 Fun Fact: Outside of battle, Cut can also cut down tall grass where you'd encounter Pokémon. However, the grass will reset once you leave the area.
Guide Navigation