How To Get Lucky Eggs in Pokémon HG/SS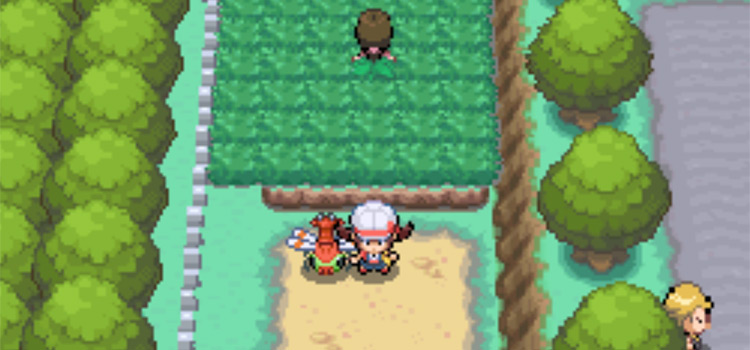 The only way to get Lucky Eggs in HeartGold/SoulSilver is by taking them from wild Chansey found on Routes 13, 14, or 15 in Kanto (or in the Meadow Area of the Safari Zone). That may sound simple… but only 5% of wild Chansey hold a Lucky Egg. And their encounter rate is only 1% of all Pokémon in the grass at each location.
This means each encounter you run into only has a 0.05% chance of being a Chansey with a Lucky Egg.
Thankfully there are some clever tricks we can use to increase those odds and save you time.
But if you want Lucky Eggs, prepare for a grind.
And truthfully, these rare held items are worth getting. Any Pokémon holding a Lucky Egg will receive 50% extra experience points in each battle. The effect even stacks with the EXP Share.
Note: there's no limit to how many Lucky Eggs you can acquire. In theory, all six Pokémon in your party could hold one.
Let's cover how to get your hands on this rare item.
Chansey Swarms
After beating the Elite Four and unlocking the National Pokédex, daily Pokémon swarms will occur.
Swarms greatly increase the chance of rare Pokémon appearing in the wild. The swarming Pokémon changes each day.
Chansey is one of the Pokémon with a chance to swarm. If you're lucky, this increases their encounter rate on Route 13 from 1% to 40%!
You can find out the day's swarming Pokémon and location by listening to Professor Oak's Pokémon Talk show on your Pokégear Radio. However, twenty different swarm species are possible, so you might need to check back on multiple days.
For the most efficient Lucky Egg farming possible in HG/SS, combine a Chansey swarm with our method below.
Building Your Team Comp for Held Item Farming
To unlock the places where wild Chansey are found, you'll need to have beaten the Elite Four and unlocked Kanto.
Note: While you can find Chansey in the Safari Zone pre-Elite Four, we would not recommend hunting for Lucky Eggs here. The catching mechanics and inability to use this method will guarantee a long and frustrating process.
But first, to optimize this farm you'll need a few other things:
A Pokémon with the ability Compound Eyes
A Pokémon with the ability Frisk
A Pokémon with the move Thief or lots of good Pokéballs
Lots of Super Repels (Optional)
Pokémon with the ability Compound Eyes come with a little-known bonus: they double the chances of wild Pokémon holding an item.
That takes our odds of finding a Chansey holding a Lucky Egg to 10%.
Pokémon with Compound Eyes include:
Venonat – found on Routes 24, 25, 43, and during the Bug-Catching Contest
Yanma – found on Route 35
Butterfree – found in HeartGold on Route 2 (morning or day only), Viridian Forest (morning only), or by using the move Headbutt on trees on Route 47 or in Ilex Forest. Alternatively, evolve a Caterpie/Metapod at level 10. They're found on Routes 2, 30, 31, the National Park, Viridian Forest, and by using Headbutt in Ilex Forest. Both SoulSilver and HeartGold players can find this evolution line during the Bug-Catching Contest on Tuesdays, Thursdays, and Saturdays in the National Park.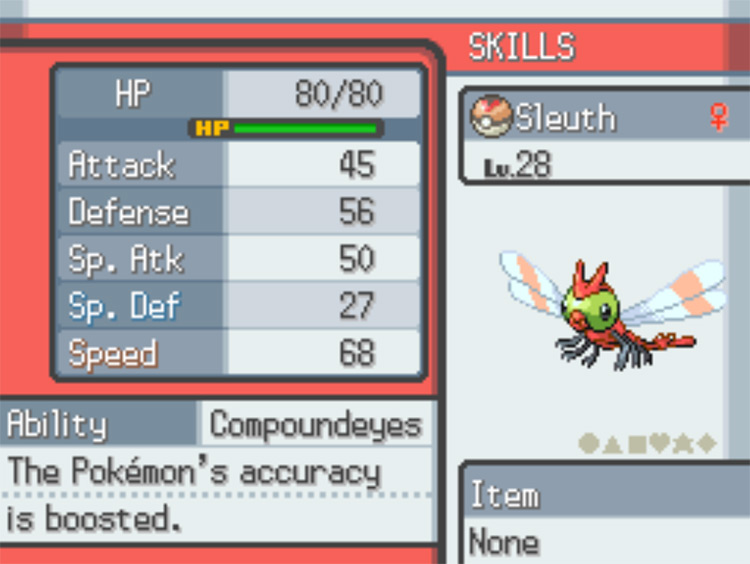 Next, you'll need a Pokémon with the ability Frisk.
Frisk alerts you to the held item of the opposing Pokémon. This will save you a lot of time and energy.
Pokémon with Frisk include:
Stantler – found on Routes 36 and 37 at any time of the day, or the Plains Area of the Safari Zone at night
Shuppet – found in Forest Area of the Safari Zone after placing 35 Forest Blocks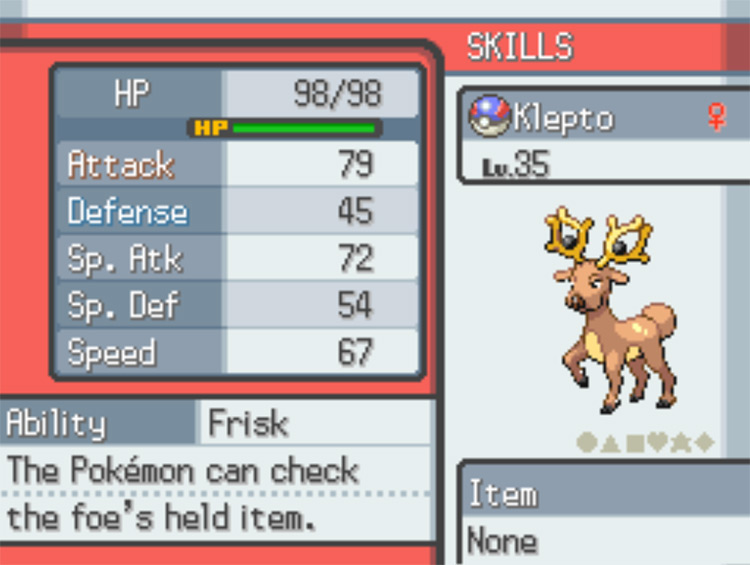 Once you've collected Pokémon with both of these abilities, and stocked up on Super Repels, Pokéballs (or a Pokémon with the move Thief) – you're ready to go!
Farming Lucky Eggs (Best Method)
If you've already reached Fuchsia City, Fly there and leave the city through the east exit to Route 15.
This is the most convenient place to find wild Chansey, as there's a Pokémon Center very close to the grass.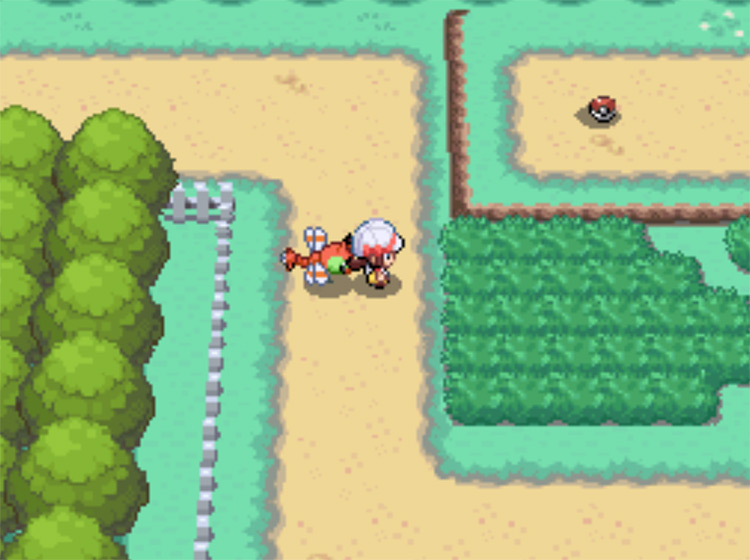 If you're not quite that far through the game, Fly to Lavender Town instead and leave town through the south exit. Bring a Pokémon with the move Cut.
Keep heading south down the boardwalk until you find this patch of grass blocked by a cut-able tree on Route 13. This will be your hunting spot.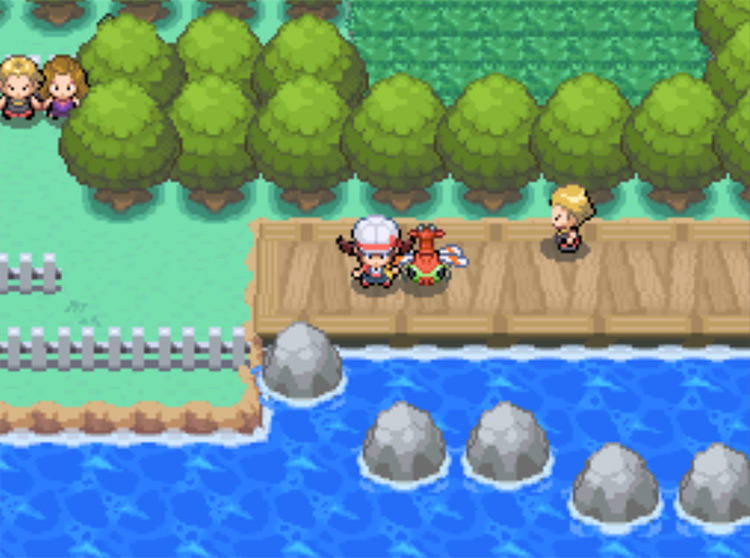 Once you've reached your grass patch of choice, use a Super Repel. This will prevent common Pokémon from appearing and slowing you down.
You'll also want to make sure your Pokémon with Compound Eyes is at the head of your party, otherwise its ability will not work.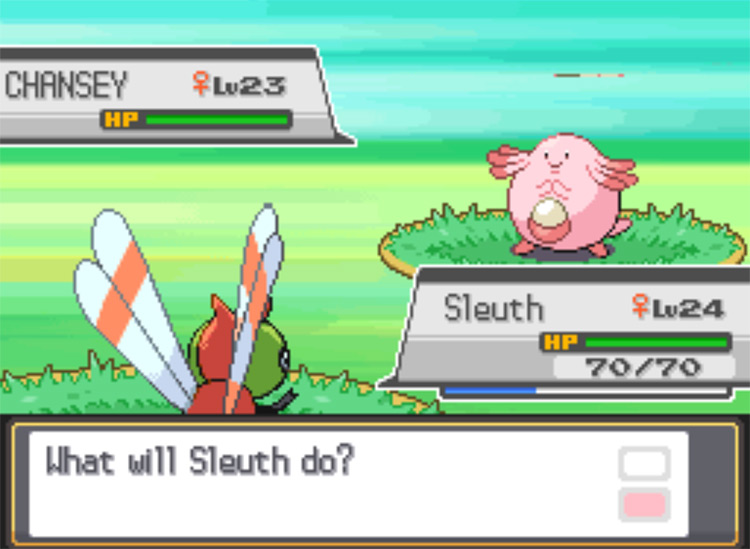 On the first turn of the battle, switch to your Pokémon with the Frisk ability to find out what the Chansey is holding.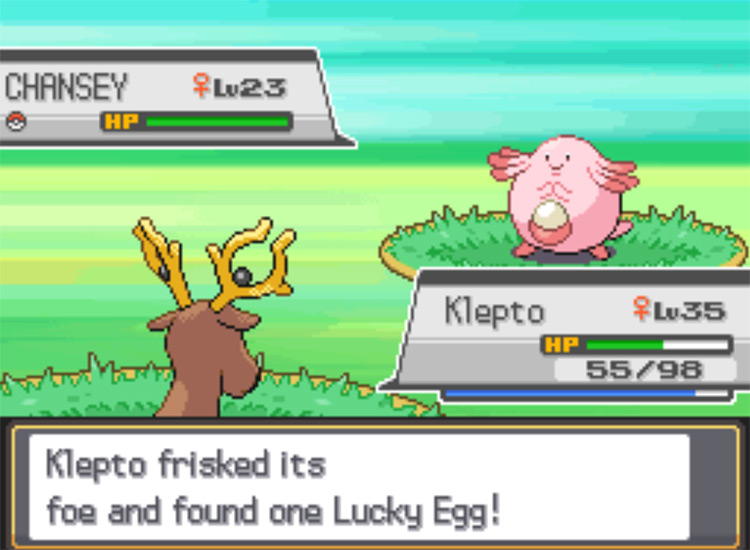 Once you find one holding a Lucky Egg, either catch the Chansey or steal its held item with the move Thief.
Guide Navigation