Pokémon ORAS Light Balls (Locations + Uses)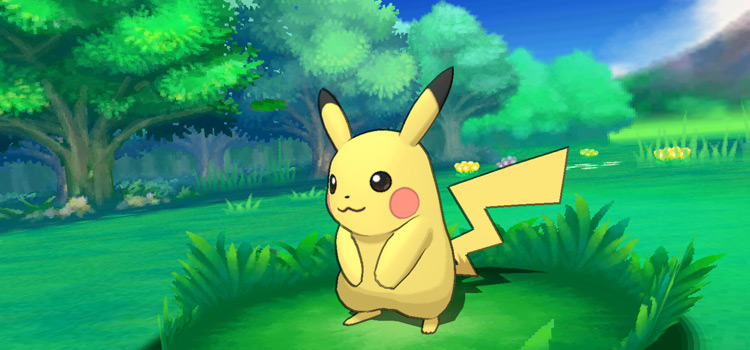 Light Ball Locations
#
Location
Repeatable?
1
Route 120 (south side)
No
2
Held by wild Pikachu (5% chance)
Yes
There's one overworld Light Ball that you can find on the south side of Route 120, near the second bridge.
But it's also possible to get unlimited Light Balls by stealing them as held items on wild Pikachu (5% chance). You can encounter Pikachu in the Safari Zone on Route 121.
Method #1: Route 120
On Route 120, a Light Ball can be found south of the second bridge. You can pick it up from the ground above a patch of tall grass near the edge of a cliff.
Here's how to find it:
Step 1: From the Route 120 signpost, head south, then cross the first bridge going west.
Step 2: After passing through the first bridge, go southeast.
Continue going southeast here through the tall grass.
Step 3: Continue south, going over the ramp pictured below.
Step 4: Then cross the second bridge going west.
Step 5: Once you're past the second bridge, go south until you see a patch of grass. Then head east into the grass.
The Light Ball will be near the edge of a cliff (circled below) just above a large patch of tall grass.
Method #2: Held Item by Wild Pikachu
Another way to acquire Light Balls is by stealing them from wild Pikachu in the Safari Zone. You can find this Pokémon reserve north of Route 121.
Multiple sets of Pokémon can be found in the Safari Zone, depending on which side you are in. Pikachu can only be encountered on the southeast side.
There is a 5% chance that a wild Pikachu is holding a Light Ball, so bring a Pokémon that knows the move Thief to obtain it if it's carrying one. Otherwise you'll have to capture Pikachu and manually take the item to your Bag.
Here's how you can find wild Pikachu:
Step 1: From the Route 121 signpost, go east.
Step 2: Take the staircase to the south, then continue heading east.
Step 3: Go north, taking the two small sets of staircases past two Trainers in school uniforms.
You'll find the Safari Zone here.
Step 4: Once you enter the Safari Zone, you can encounter wild Pikachu from the patches of grass in the southeast – this is the side closest to the entrance.
Farming Light Balls
You only have a 5% chance of encountering a wild Pikachu holding a Light Ball, so you'll need a Pokémon with the move Thief in front of your party.
This way, with every encounter, you can use Thief as your first move. If the enemy Pikachu has a Light Ball, you will immediately obtain it.
If you want to learn a better and faster way to farm held items, you can check out the Held Item Farming Guide we made. It will teach you how to form your very own held item farming team.
How the Light Ball Works
The Light Ball is a held item specifically for Pikachu. When held, a Pikachu will have its Attack and Special Attack doubled.
You can also use a Light Ball when breeding Pichu. When held by either parent in Pokémon Day Care, the Pichu offspring will learn Volt Tackle, the signature move of Pikachu's evolutionary line.
Guide Navigation