Where To Get Dusk Stones in Pokémon Platinum (All Methods)
Dusk Stone Acquisition Methods
#
Location
Repeatable?
1
Wayward Cave—On a rock in Wayward Cave's secret entrance (requires Cut) (hidden)
No
2
Galactic Warehouse—In a Poké Ball just behind the security door. Available after defeating Leader Candice in Snowpoint City.
No
3
Victory Road—In the main chamber that opens up after you receive the National Pokédex
No
4
Using the Pickup Ability:

Level 31-50 (4% chance per battle)
Level 51-100 (10% chance per battle)

Yes
There are four total methods of acquiring Dusk Stones in Pokémon Platinum. Three Dusk Stones can be found in various spots in the overworld, and the other method is to get Dusk Stones with the Pickup ability.
The easiest Dusk Stone you can obtain is inside the hidden entrance to Wayward Cave, which is underneath the Cycling Road on Route 206.
But in this guide we'll cover every possible way to get Dusk Stones in Platinum.
Acquiring Dusk Stones
Method 1: Wayward Cave (Step-by-Step)
The easiest Dusk Stone to find is hidden inside Wayward Cave on Route 206.
You will need two things to be able to reach this Dusk Stone:
To find Wayward Cave, start at Oreburgh City and head toward the northern entrance from the Pokémon Center.
Take the stairs to leave the city for Route 207.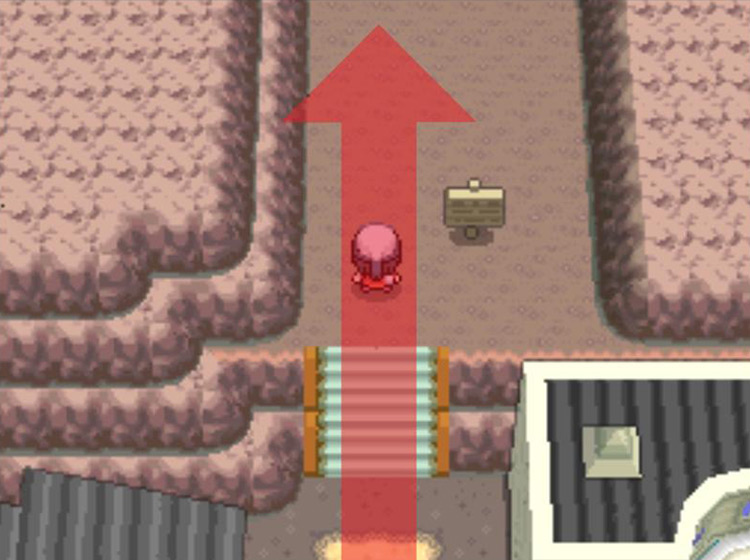 Go down the small staircase leading to a pit, where there is a muddy slope in the middle of the north wall.
Ride your Bicycle in fourth gear to make it up the slope.
At the top, continue heading northward.
When you're almost at the gate to Cycling Road, veer right turn onto the side path.
Use Cut on one of the small trees and head north.
Continue north down the stairs and up the side path.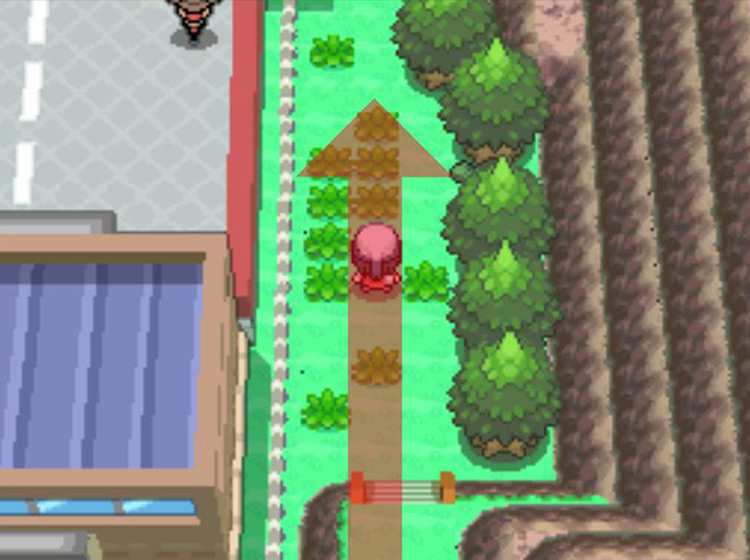 Keep going north, crossing the bridge when you come to it.
Make your way straight north past the Honey Tree.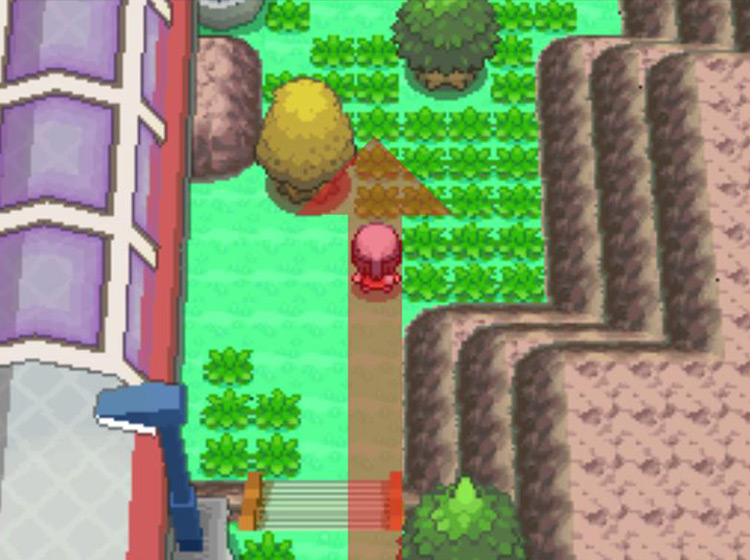 Pass the Hiker and turn left to cross under Cycling Road.
Pass all the way under the overpass, then head north as far as you can go.
Position yourself as close to the Cycling Road as possible while still remaining visible on screen (check our screenshot below for a reference).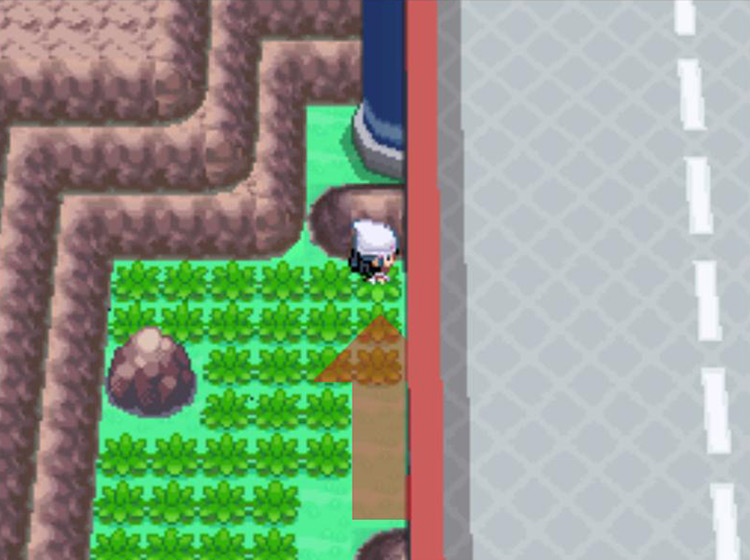 There is a hidden second entrance to the Wayward Cave hidden under the Cycling Road.
From your position to the immediate left of the road, take two steps east, then take five steps north to enter Wayward Cave's hidden chambers.
The cave is completely dark, limiting your visibility to a small circle around you.
You can use Flash if you want, but the darkness really only affects this one small chamber, so it's not totally necessary.
Either way, just turn left and head downstairs.
Then on this next floor you can descend the two staircases going down.
Straight west of you are three rocks, and the rock in the northwestern corner has a hidden Dusk Stone on it.
Just face the stone and press A to add the Dusk Stone to your Bag.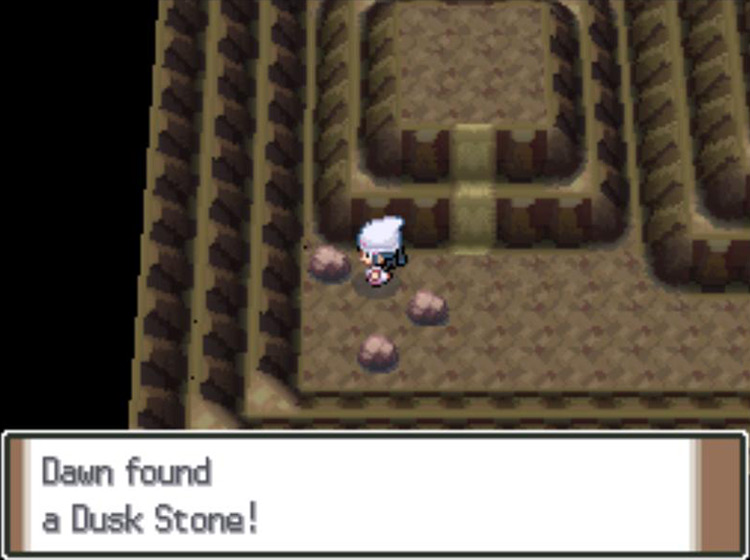 Method 2: The Galactic Warehouse (Step-by-Step)
The next Dusk Stone you can get is inside the Galactic Warehouse in Veilstone City.
No Hidden Moves are required to reach it, but you will first need to have defeated Leader Candice in Snowpoint City and talked to Looker outside the front of the Galactic HQ.
After defeating Leader Candice, head to Mt. Acuity for a short chat with Commander Jupiter about some diabolical plans in Veilstone City.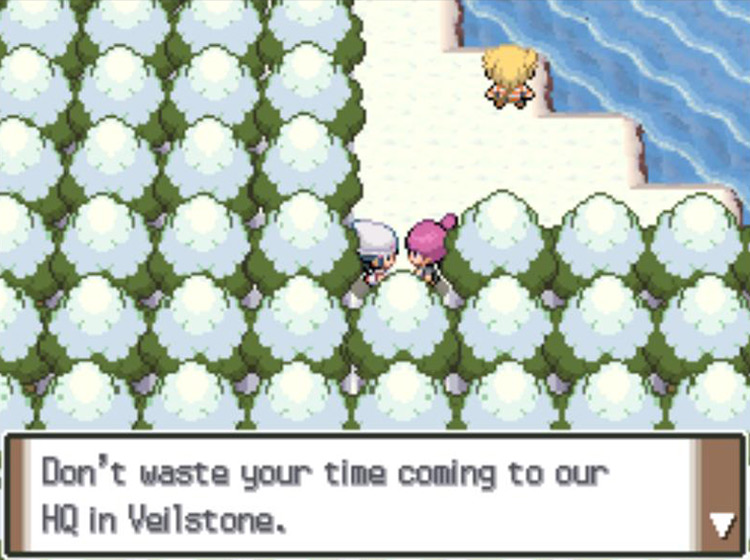 When she leaves, Fly to Veilstone City to investigate her claim.
If you try walking into the main Galactic HQ building in the northeastern sector of town, you will be denied entry.
Instead, speak with the Galactic Grunt standing in front of the building.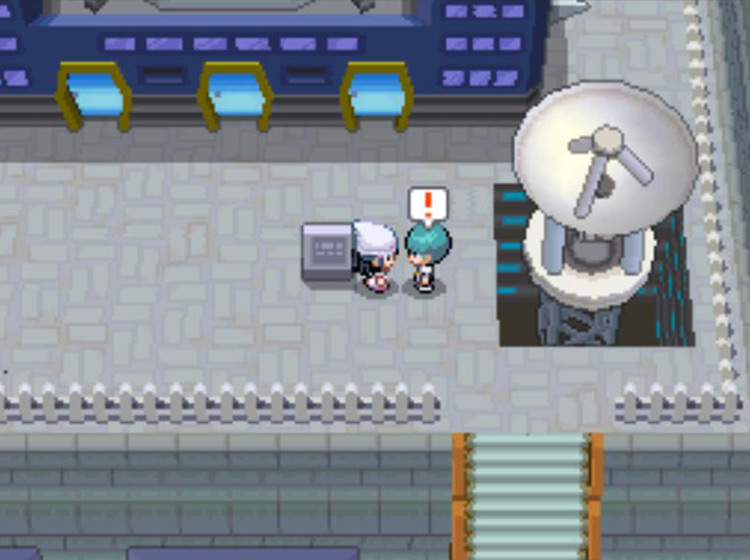 This will prompt the Grunt to run away. Afterward, Looker from the International Police will show up with a Storage Key the Grunt dropped while escaping.
He will then offer to open the HQ's back door, which is found in the Galactic Warehouse on the other side of town.
There are quite a few level 40+ Grunt battles ahead, so heal your team at the Pokémon Center if needed, then start heading to the west edge of town.
Turn north at the street corner by the Department Store.
Head up and then turn eastward to move behind the Department Store. You can then head up the stairs to the north to enter the Galactic Warehouse.
Once you're inside the warehouse you'll see a Poké Ball item containing the Dusk Stone just past the security door.
The door is also easy to get past:
Soon after you enter the Warehouse, Looker will show up and use the Storage Key to open the door.
So after he leaves you can go and pick up the Dusk Stone.
Method 3: Victory Road (Step-by-Step)
You can find the third Dusk Stone in Victory Road. But this is only available after you receive the National Pokédex in the post-game. This will cause a new section of cave to open up and grant you access to the stone.
You'll also need Pokémon that can use the following HMs:
Defog
Rock Climb
Strength
Surf
Waterfall
When you're fully prepared, Fly to the Pokémon League.
Then use Surf at the lake and ride down the waterfall.
Step ashore to the south, then turn eastward to enter Victory Road.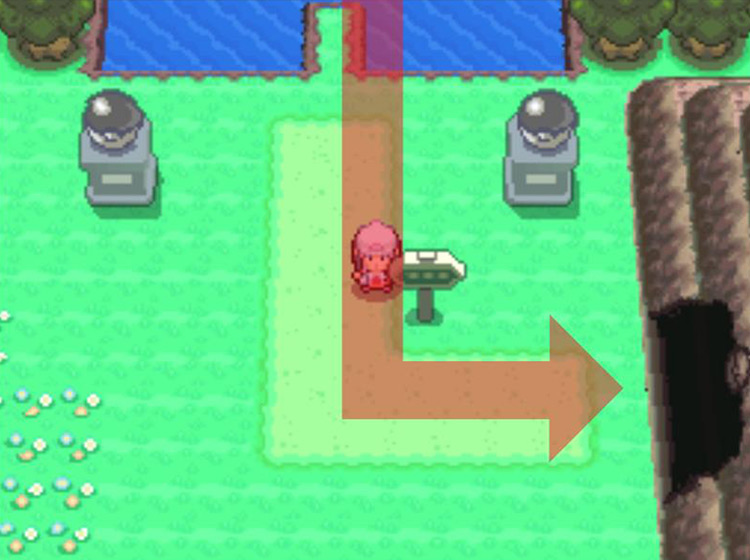 Once you're inside, head southward down the wide corridor at the entrance.
Cross the bridge to the south and use Rock Climb to slide down the rocky wall.
Head to the west, then turn going up to pass under the bridge.
Make a left turn at the Veteran trainer, head up the stairs behind him, and cross the bridge to the southeast.
Then move eastward along the elevated pathway that you're on.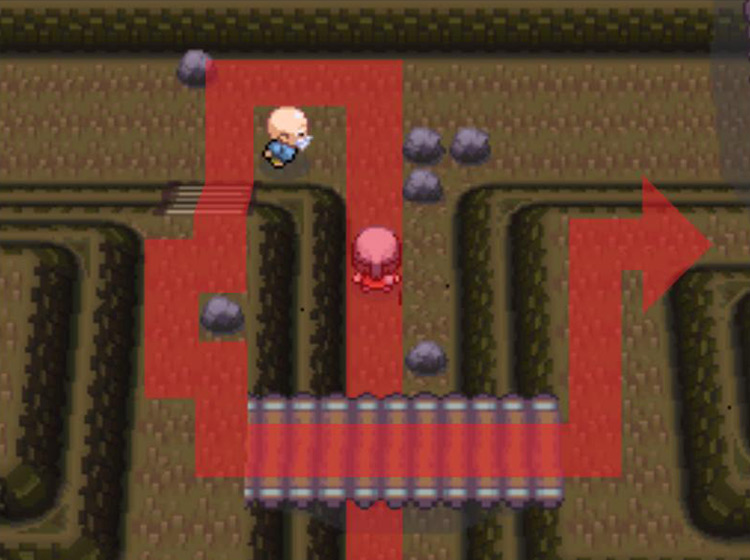 Pass under the next bridge and go through the newly-accessible entrance to the next cave chamber.
Note: If you haven't yet received the National Pokédex, this cavern entrance will be closed off.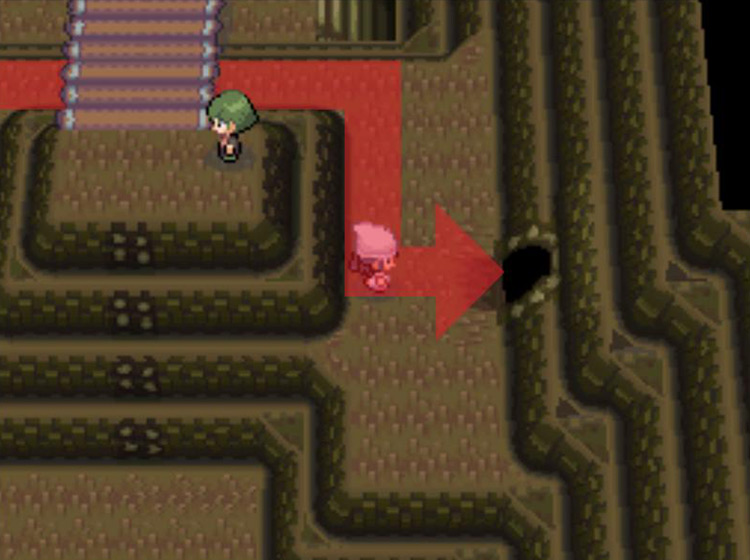 In this new area, climb down the staircase and head northeast.
Descend the next staircase and head through the next doorway.
The cavern you enter will be choked with fog—use Defog to clear it.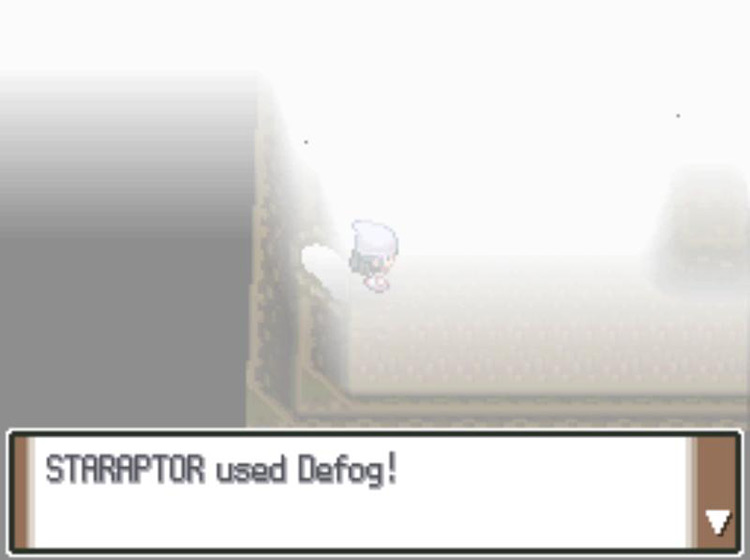 Then head north and use Strength to push the rounded boulder up and out of the way.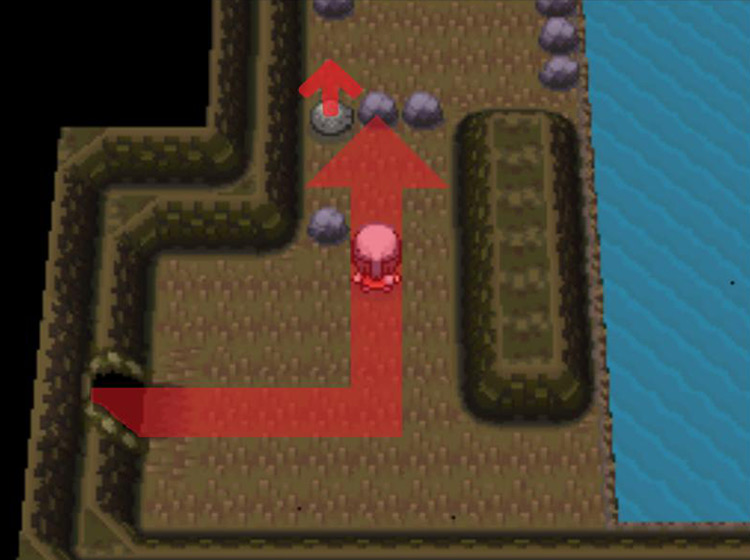 You'll have to deal with the two Ace Trainers along the way. But after that you can proceed northward, ignoring the staircase to your right.
Push each of the next three boulders to the right or left – doesn't matter as long as you clear the pathway.
Keep heading north and then you'll need to battle the two Psychic trainers as you continue.
You'll then come across a section with lots of rocks and a few boulders.
Push the initial boulder two tiles to the north.
Then stand to the left of the same boulder and push it to the right.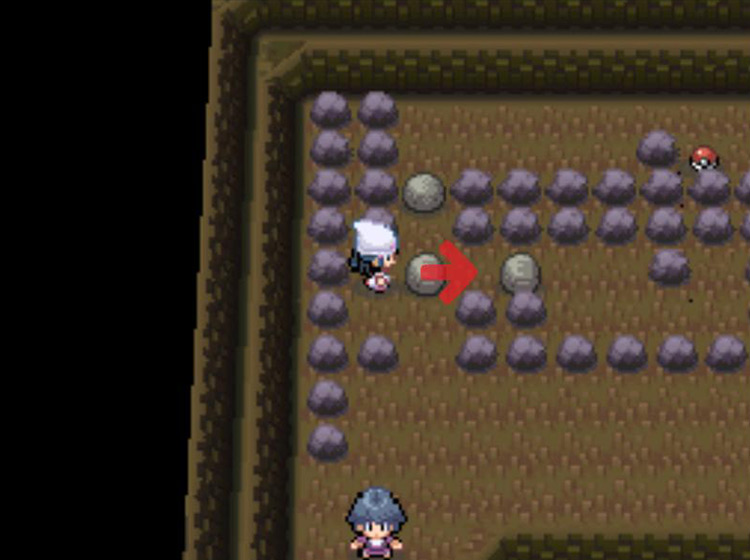 Now you can push the very top boulder all the way up to the very top wall. This will get it out of the way so you can reach the Poké Ball item on the ground.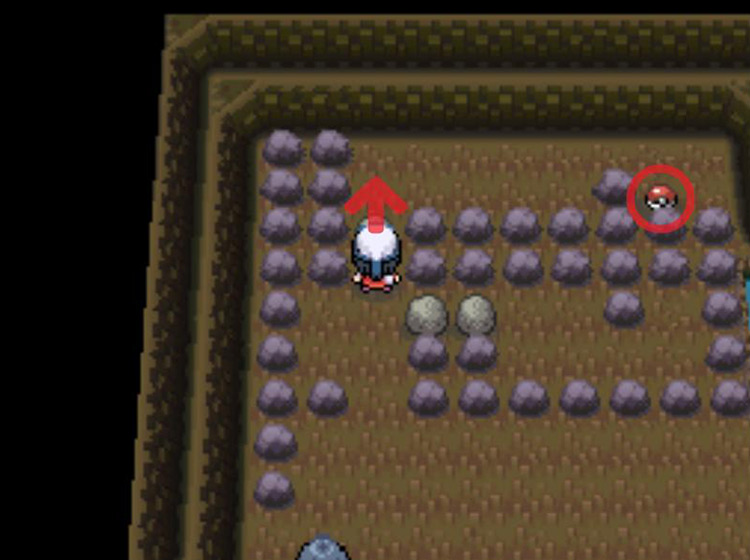 Pick up the Poké Ball to add another Dusk Stone to your Bag.
Method 4: The Pickup Ability (Repeatable)
Pokémon with the Pickup ability can obtain unlimited Dusk Stones for you.
Pickup provides a Pokémon a 10% chance of obtaining a new item after each battle.
Common Pokémon with Pickup include Aipom, Pachirisu, and Munchlax.
Which item your Pokémon gets depends on both the Pokémon's level and pure luck.
In the case of Dusk Stones, there are two tiers:
A level 51-70 Pokémon has about a 4% chance
A level 71+ Pokémon has a 10% chance
But remember that Pickup only has a 10% probability of activating after each battle anyways.
So this places your best odds of grabbing a Dusk Stone at 1% per encounter.
Keep in mind that there are no alerts when a Pokémon successfully picks up an item; you will need to check your party every so often to find out.
Note: Pickup will take effect as long as the user is in the party, even if it doesn't participate in battle or if it has fainted.
This method is endlessly repeatable, but it can take a lot of grinding to get even one Dusk Stone this way.
Dusk Stone Details and Uses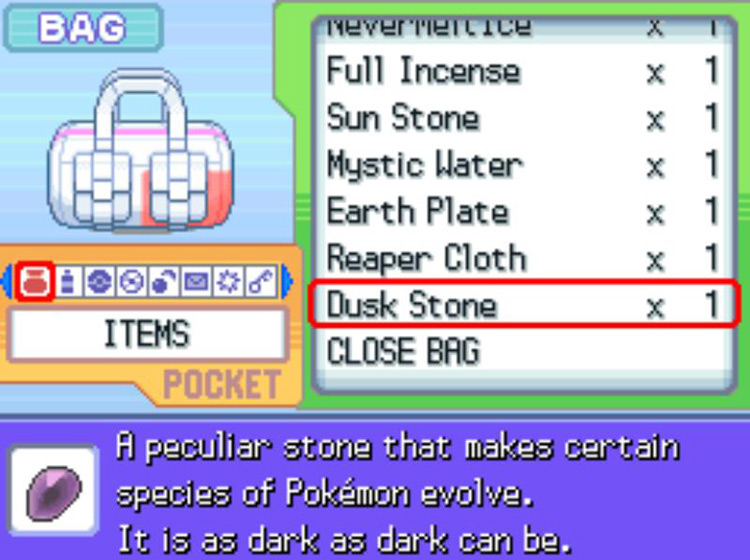 In Pokémon Platinum, the Dusk Stone is used to evolve two Pokémon species:
Misdreavus (into Mismagius)
Murkrow (into Honchkrow)
To use a Dusk Stone, simply select "Use" from the Bag and choose a Pokémon to apply it to.
Getting a Mismagius
You can use a Dusk Stone on a Misdreavus to make it evolve into Mismagius.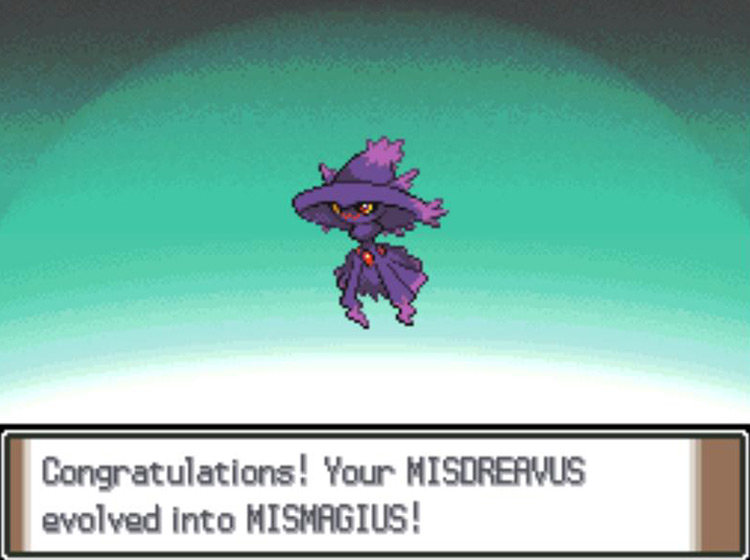 Mismagius is a pretty straightforward evolution, gaining nice 20-point boosts to Misdreavus's best three stats (Special Attack, Special Defense, and Speed) and raising each to a base of 105.
Its abysmal HP, Attack, and Defense stats remain poor – but this is common for Ghost Pokémon.
Mismagius's Ghost typing and Levitate Ability give it resistances to Poison- and Bug-type attacks, as well as an impressive three immunities (to Fighting, Normal, and Ground).
Its only weaknesses are to Dark and Ghost moves.
While Mismagius isn't as popular as Gengar—whose Special Attack stat trounces Mismagius's—Mismagius has a much higher Special Defense and can play a tank role more effectively than Gengar.
That's especially true if you equip Mismagius with Substitute and Nasty Plot.
Getting a Honchkrow
You can use a Dusk Stone on a Murkrow to evolve it into Honchkrow.
Honchkrow has high HP and Special Attack stats, plus an amazing base Attack of 125.
This makes its offensive capabilities even higher than other heavy-hitters like Staraptor.
It has poor Defense and Special Defense stats, which often comes with the territory of being a Flying type.
But its low Speed—often a high point for Flyers—can be a real liability.
This makes pouring EVs into Speed almost a necessity for Honchkrow to survive and thrive.
As a Flying/Dark dual-type, Honchkrow enjoys resistances to Ghost, Grass, and Dark attacks, as well as complete immunities to Ground- and Psychic-type moves.
However, it also has the typical Flying-type weaknesses to Rock, Electric and Ice (and Fairy from Generation VI on).
Its susceptibility to the popular hazard trap Stealth Rock can be a particular problem.
Luckily though, Honchkrow is able to unleash some wicked STAB-powered moves like Fly, Brave Bird, Night Slash, Sucker Punch, and Dark Pulse.
But overall, its move pool is somewhat limited. This makes other similar Flying-types like Staraptor and Gyarados easier for many people to use.
Although with some careful EV training and a strategic moveset, Honchkrow is more than capable as a sweeper or wallbreaker in Pokémon Platinum.
Guide Navigation