Where To Find the Move Reminder in Pokémon Platinum
You'll find the Move Reminder in the house to the northeast of Pastoria City's Poké Mart. This means you'll have access to this NPC at any time after defeating Leader Fantina in Hearthome City.
The Move Reminder is an NPC who helps your Pokémon learn any moves its species is naturally able to learn by leveling up. But each move you want to learn will cost you one Heart Scale.
Finding the Move Reminder
The Move Reminder resides in Pastoria City, which you'll be able to reach shortly after you win the Relic Badge from Hearthome City's Gym Leader, Fantina.
But once you're in Pastoria City, finding the Move Reminder's house is simple.
Starting from Pastoria City's Pokémon Center, head south.
Continue south past the Berry Plot and walk between the two houses here.
Then turn east before you reach the Poké Mart and enter the house by the water.
The Move Reminder is the overall-wearing NPC standing in front of the bookcase in this house.
How the Move Reminder Works
Speak to the Move Reminder and he will offer to teach your Pokémon a past move.
Note that the Move Reminder charges one Heart Scale for every move he teaches.
Heart Scales are somewhat rare, so it's advised to put some thought into reteaching moves to your Pokémon.
If you have a Heart Scale in your bag, then just choose the Pokémon from your party that you would like to teach a move to.
You'll be presented a list of every move the selected Pokémon species can learn at previous levels, along with the following information for each move:
Category (physical, special, or status)
Base power
Accuracy
PP count
A description of the move and any secondary effects
The selected Pokémon doesn't need to have actually learned these moves before; even moves that were declined at earlier levels will be included in the roster of relearnable moves.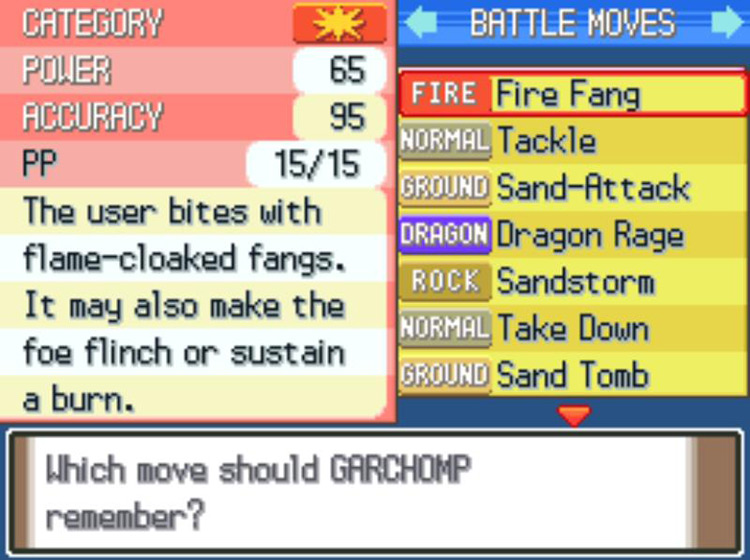 Once you've selected a move to relearn, the Move Reminder will double-check to make sure you want to overwrite one of the Pokémon's existing moves.
He will then have you choose a move to get rid of.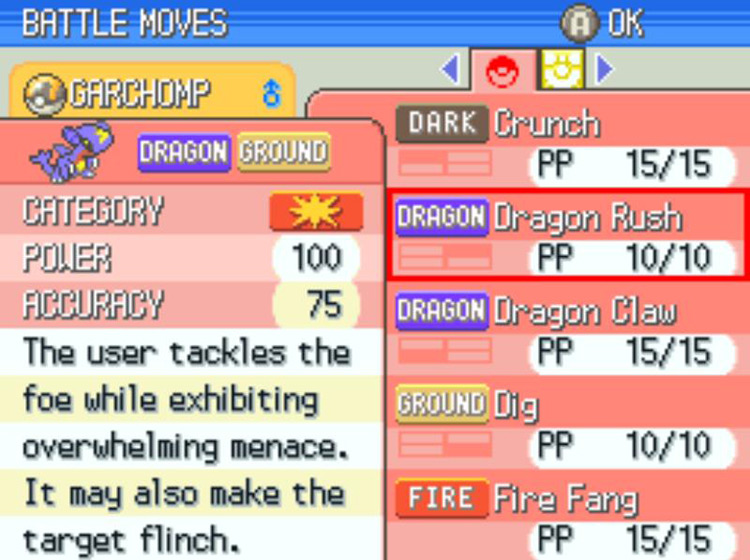 You will get a confirmation message when the moves have been swapped out.
Then your Pokémon will have the new move in its moveset.
The Move Reminder is a vital part of the game when it comes to testing out Pokémon and their moves.
For instance, it can be hard to imagine what it means for an attack to have a base power of 100 but an accuracy of 75 until you use it in battle. Being able to relearn moves gives you a chance to test out which moves work for your personal battle style.
Note: The Move Reminder can overwrite any move in a Pokémon's set except for Hidden Moves. To overwrite HMs you'll need to consult the Move Deleter in Canalave City.
Guide Navigation