How To Get the Town Villa in SoS: FoMT
To get the Town Villa you just have to commission the building from Gotts. It will cost you quite a lot though: it has a price tag of 10,000,000G along with costing you 999 Lumber and 999 Material Stone.
The Town Villa will have a bed, TV, calendar, and a save journal. You can also get a Truth Jewel hidden within the house by playing the Harvest Goddess' New Year's Game Show on the TV here.
Building the Town Villa
You'll just need to visit Gotts and ask him to build the Town Villa for you.
There are no special requirements in order to unlock the upgrade, but you do need to have all the materials required to build the Villa.
To commission the building, you'll need to have the following:
10,000,000 G
999 Lumber
999 Material Stone
After paying Gotts, the Town Villa will be completed in 3 days and you can move in.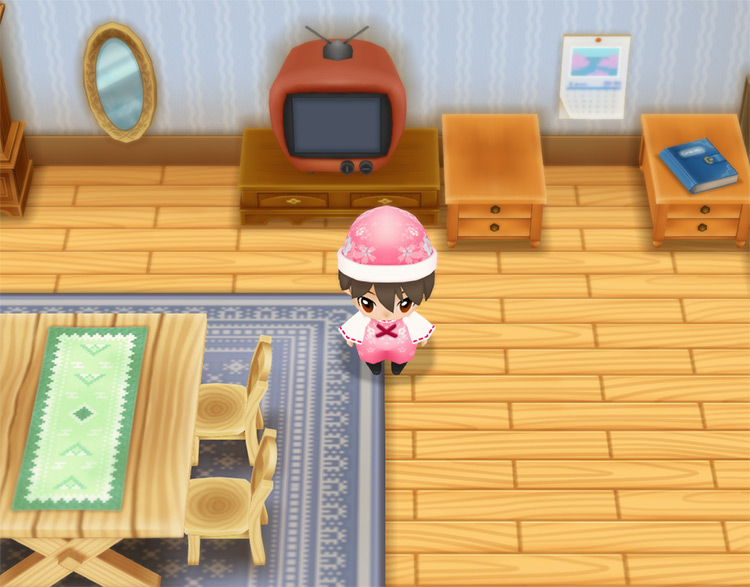 Town Villa Truth Jewel
During the New Year's celebrations when the Harvest Goddess hosts her game on the TV's entertainment channel, you can play to win a Truth Jewel.
Winning 10 rounds in a row at the Harvest Goddess' New Year's Game will reward you with one Truth Jewel. Just note that you'll only get this prize when you play her game from the Town Villa.
Guide Navigation