Where To Get Repeat Balls in Pokémon ORAS
There are two ways to obtain Repeat Balls in ORAS. The easiest method is simply unlocking them for sale at the Rustboro Mart. This requires you to talk to a Devon employee the first time you enter Route 116.
He gives you one Repeat Ball, and that will unlock the option for you to buy more Repeat Balls in the Rustboro City Poké Mart. This is the easiest way to get your hands on multiple Repeat Balls fast.
The second method is neither as consistent nor efficient, but it is free.
Repeat Balls are also obtainable as a possible gift for defeating Collector Edwin in a rematch. He's located at Route 110, the route between Mauville and Slateport City.
Method 1: Rustboro City Poké Mart
Initially, The Rustboro Poké Mart does not sell Repeat Balls. You need to unlock the clerk who sells Repeat Balls. The same clerk sells Timer Balls and Net Balls as well.
Here's a step-by-step guide on how to unlock the option of buying Repeat Balls in the Rustboro City Poké Mart:
Step 1: Start by heading to Route 116, located at Rustboro City's east exit.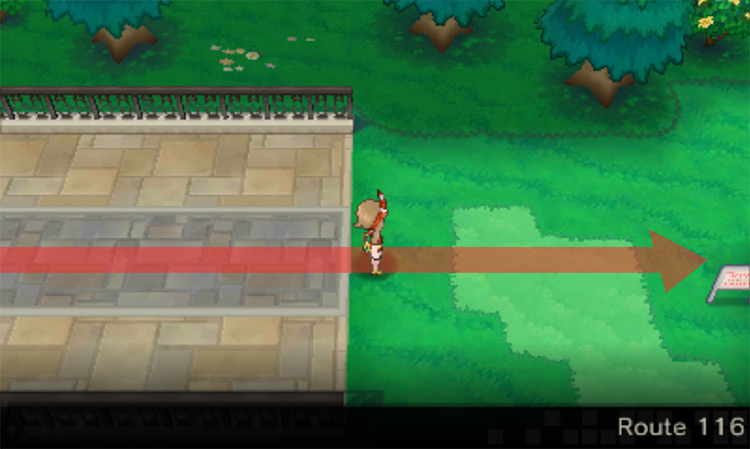 Step 2: Continue going east until you reach the cave where you rescued Peeko.
Step 3: Talk to the Devon Employee, and he'll give you a Repeat Ball.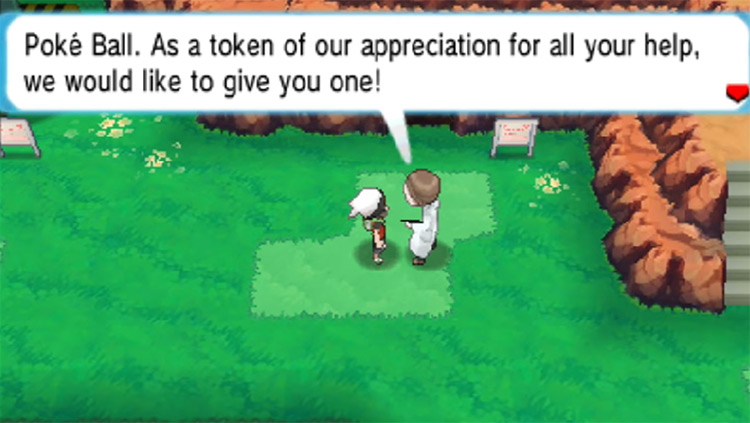 Step 4: Go back to the Rustboro City Poké Mart, and a second clerk should appear. You can now buy Repeat Balls from him.
Method 2: Rematch with Collector Edwin on Route 110
One main function the AreaNav has is Trainer's Eyes. This function allows you to see the trainers you've fought before in a particular area. Some of them might want to challenge you to a rematch, indicated by a "Battle Ready" sign next to their profile.
Collector Edwin has a 20% chance of giving you a Repeat Ball when you defeat him again. He's located on Route 110, home of the Cycling Road.
Check your AreaNav to see if he wants a rematch. The fastest way to get to him is by heading south of Mauville City, so head there & then follow these directions:
Step 1: When you're in Route 110, follow the path heading south.
Step 2: At the end of the path, turn right.
Step 3: Continue heading east until you reach Collector Edwin.
How Do Repeat Balls Work?
The Repeat Ball is a Pokéball that works best on Pokémon you've already caught or obtained.
When you're in battle, the presence of a small Pokéball mark next to a wild Pokémon's level is the indicator that you have already caught that Pokémon before.
Using the Repeat Ball to catch a Pokémon you've already registered in the Pokédex gives it a 3x Catch Rate modifier. This is much higher compared to the Ultra Ball's x2 Catch Rate modifier.
For comparison, here are the catch rate modifiers of the other commonly used Pokéballs:
| Type of Pokéball | Catch Rate Modifier | Price |
| --- | --- | --- |
| Pokéball | 1x | 200 |
| Great Ball | 1.5x | 600 |
| Ultra Ball | 2x | 1200 |
| Repeat Ball (already caught) | 3x | 1000 |
| Repeat Ball (not yet caught) | 1x | 1000 |
Repeat balls can be helpful when trying to find a Pokémon of a certain Nature or Hidden Power type.
Guide Navigation