When Can You Buy Ultra Balls in Pokémon ORAS?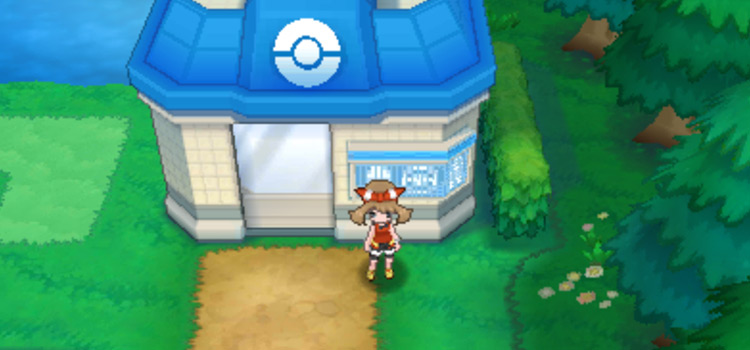 You can buy Ultra Balls once you obtain the Balance Badge from the fifth Gym Leader, Norman. At that point, all Poké Marts across Hoenn will sell Ultra Balls for 1200 Pokédollars.
Ultra Balls are more efficient to catch Pokémon with, as they have double the catch rate of a regular Pokéball.
However, these balls are six times more expensive than a regular Pokéball.
Unlocking Ultra Balls
Poké Marts don't initially sell Ultra Balls. To unlock the option to buy Ultra Balls, you must beat the fifth Gym Leader Norman.
You'll be able to challenge him back at Petalburg City immediately after beating Flannery, the fourth Gym Leader at Lavaridge Town.
Petalburg City's gym is located north of their Pokémon Center.
After you earn the Balance Badge, all Poké Marts across Hoenn will now sell Ultra Balls.
In Lilycove City, Ultra Balls will be sold on the second floor of the Lilycove Department Store.
Here are all the Poké mart locations where you can buy Ultra Balls:
Oldale Town
Petalburg City
Rustboro City
Slateport City
Mauville City
Verdanturf Town
Fallarbor Town
Lavaridge Town
Fortree City
Lilycove City
Mossdeep City
Sootopolis City
How Do Ultra Balls Work?
When catching wild Pokémon, Ultra Balls have a base catch rate modifier of 2x. For comparison, here are the catch rates of the other commonly used Pokéballs:
| Type of Pokéball | Catch Rate Modifier | Price |
| --- | --- | --- |
| Pokéball | 1x | 200 |
| Great Ball | 1.5x | 600 |
| Ultra Ball | 2x | 1200 |
Even though an Ultra Ball has double the catch rate modifier of a regular Pokéball, an Ultra will cost you six times more than a regular Pokéball.
Guide Navigation