Where To Get The Coin Case in Pokémon FRLG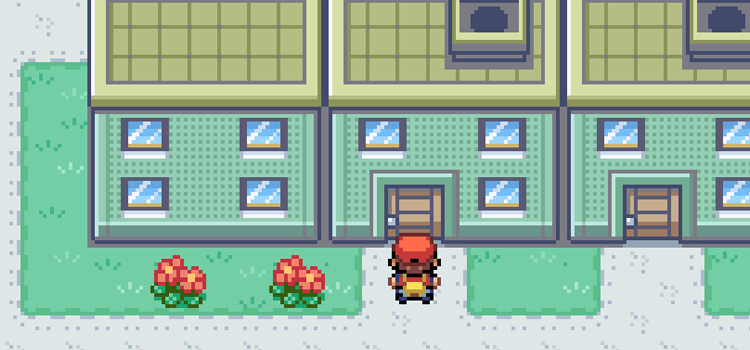 The Coin Case can be found in the café in Celadon City. This is the turquoise-colored building just below the Rocket Game Corner. You'll get the Coin Case from a man inside this building, sitting in the top-left corner of the room.
There are no prerequisites for receiving the Coin Case. Simply go inside and talk to the balding man and he'll hand it over.
Getting The Coin Case (Step-by-Step)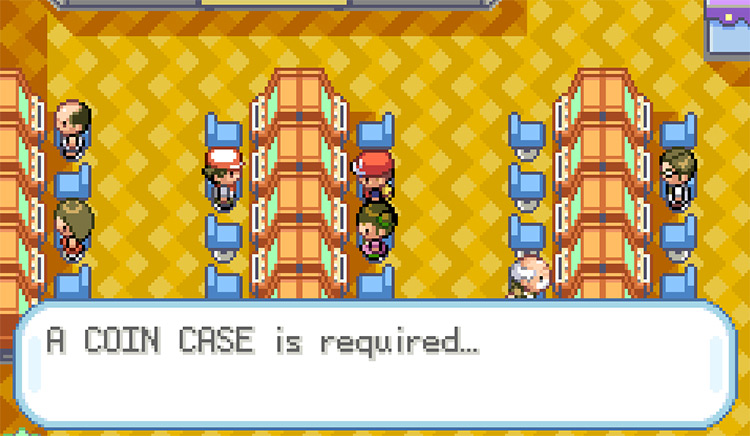 The Coin Case is in Celadon City, which is perfect because that's where all the gambling takes place.
To get to Celadon City, just head to Lavender Town and walk left until you reach the Underground Path.
Then take the underground path to Celadon City.
Step 1: Once you're in Celadon City, walk to the Rocket Game Corner.
There's a series of turquoise buildings below the Game Corner with about 3 doors. Walk into the door on the far left side.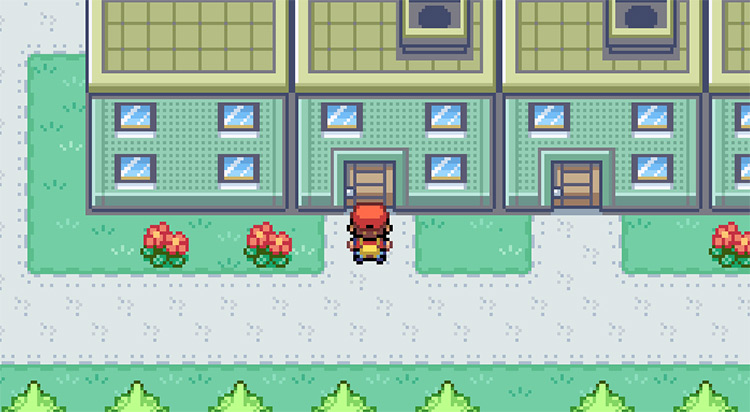 Step 2: Once you're inside, head to the top-left corner.
There's a balding man in the corner who has lost all his money to gambling. Awful for him, great for us.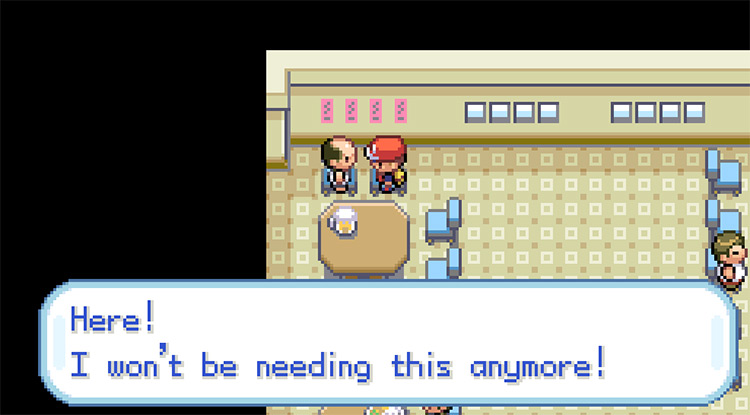 Step 3: Simply talk to the man and listen to his rant. After he's done, he'll give you the Coin Case, no charge!
How To Get Coins (All Methods)
Now that you have the Coin Case, you're going to need some coins. There are a couple of ways to get them.
Method 1: Gambling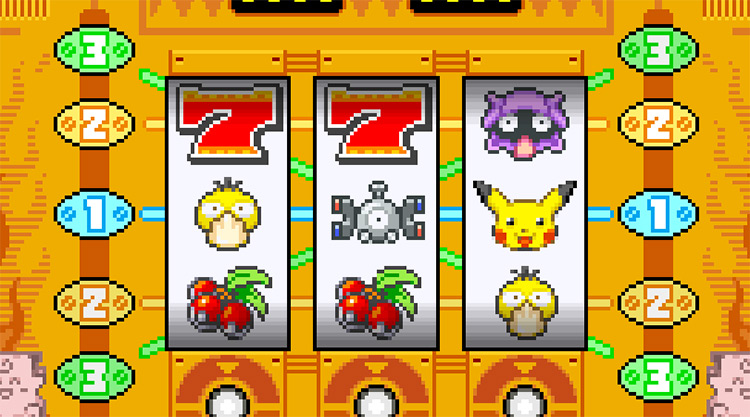 Of course you can gamble your coins away with the hopes of winning more, but these machines are actually pretty annoying (albeit fun). They're practically rigged against you, so unless you're very lucky, I recommend getting coins a more consistent way.
Method 2: Free Coins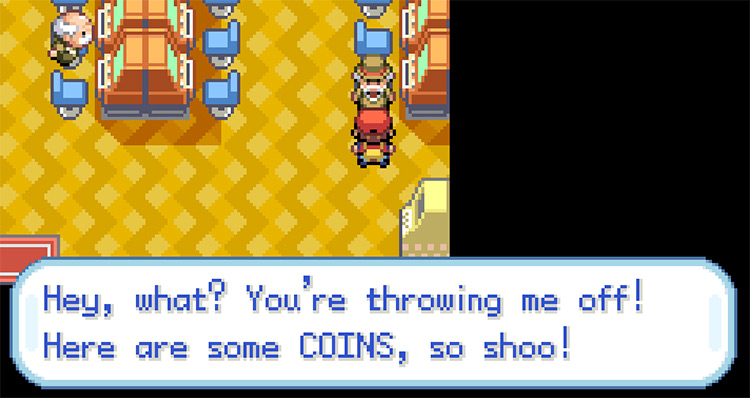 There are a few places you can get free coins.
Simply talk to the NPCs in the Rocket Game Corner and many of them will give you 20 coins a piece.
Method 3: Buying Coins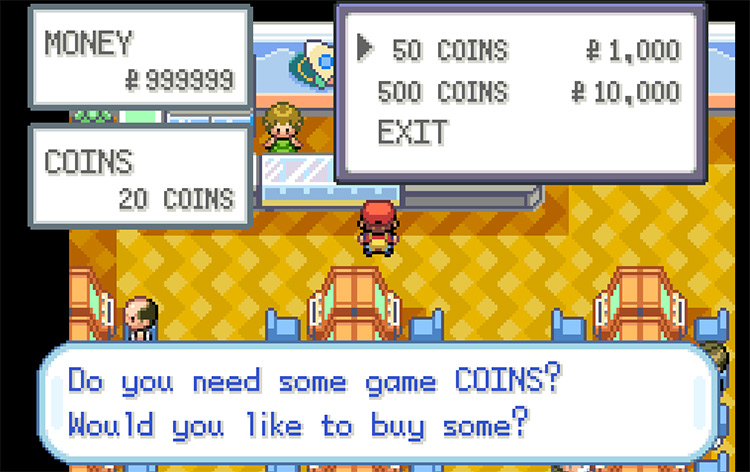 You can always take the easy way out and buy your coins. Sure, they cost a lot of money, but it's still much faster than winning them fair and square.
Buying coins makes it much easier and faster to get the coins you need. Just go grind some trainer battles with the VS. Seeker and the Amulet Coin.
Spending Coins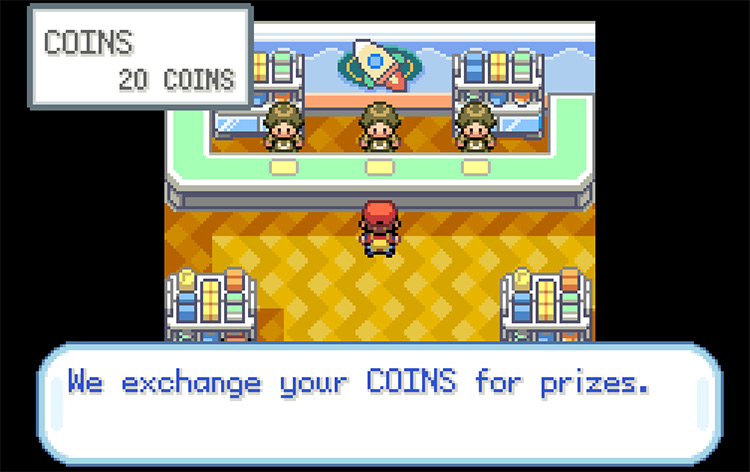 Once you have coins, you can spend them on lots of goodies.
You can buy held items, TMs, and even Pokémon.
Just head to the small building attached to the main building of the Rocket Game Corner. There will be three clerks behind the counter. The left clerk sells items, the middle one sells Pokémon, and the right one sells TMs.
There are actually some really cool Pokémon available here, and this is the only way to earn a couple of them (Porygon, for example).
Guide Navigation