Where To Get HM05 Defog in Pokémon Platinum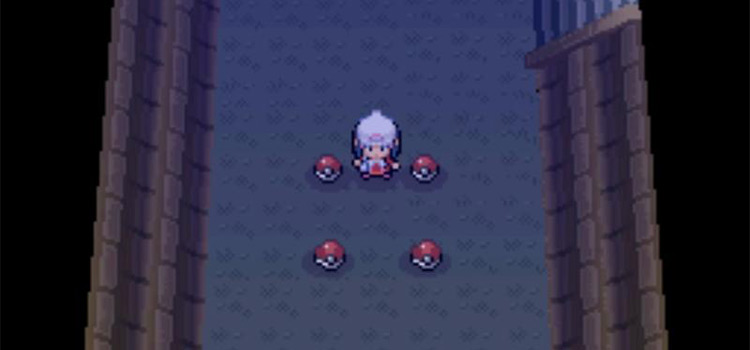 HM05 Defog is found in the deepest chamber of Solaceon Ruins, and you'll need to follow a series of specific staircases inside the ruins to reach the HM.
You can find the Solaceon Ruins hidden away on the eastern side of Solaceon Town.
Defog is a Flying-type status move, but it is used primarily to rid certain field areas of fog in the overworld.
This HM is a requirement for getting the items Spell Tag and Cleanse Tag from the Lost Tower.
HM05 Defog Location (Step-by-Step)
HM05 Defog is located deep within the Solaceon Ruins, which is nestled in a forest at Solaceon Town's eastern-most point. It can be easy to overlook, so let's take this process step by step.
Finding Solaceon Ruins
Once you reach Solaceon Town from Route 209, head north up the road, past the Pokémon Center.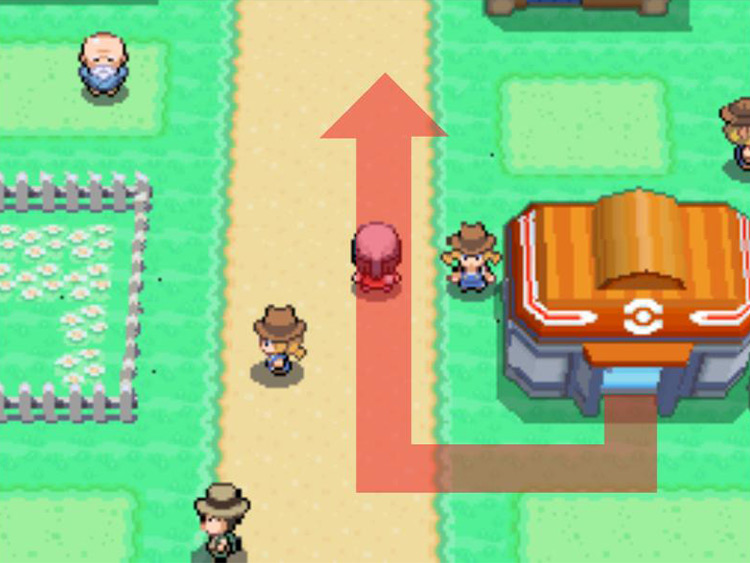 You should eventually see an expanse of trees on your right, just before you leave Solaceon Town to enter Route 210. Turn east to go down a gap in the trees right behind a house (pictured below).
Head all the way east until you hit a wall of trees, then turn south and start jumping down the ledges.
Keep to the right as you drop off the third ledge, then enter the cave you'll find to the immediate east.
This is the entrance to Solaceon Ruins.
Finding HM05 Defog
Solaceon Ruins is a complex network of cave chambers and staircases, most of which lead to dead ends (although three "empty" chambers hold hidden evolutionary stones you can pick up).
In the initial surface chamber, you'll see three descending staircases and some strange text on the back wall, which you can examine.
It might seem like it's written in some strange alphabet at first, but it's English—the letters are shaped like the Pokémon Unown, which you'll find all over the cave.
This particular text spells out directions on how to get to the deepest chamber of Solaceon Ruins.
To reach that innermost chamber, take the following staircases:
Step #1: Top Right Staircase
Step #2: Lower Left Staircase
Step #3: Top Right Staircase
Step #4: Top Left Staircase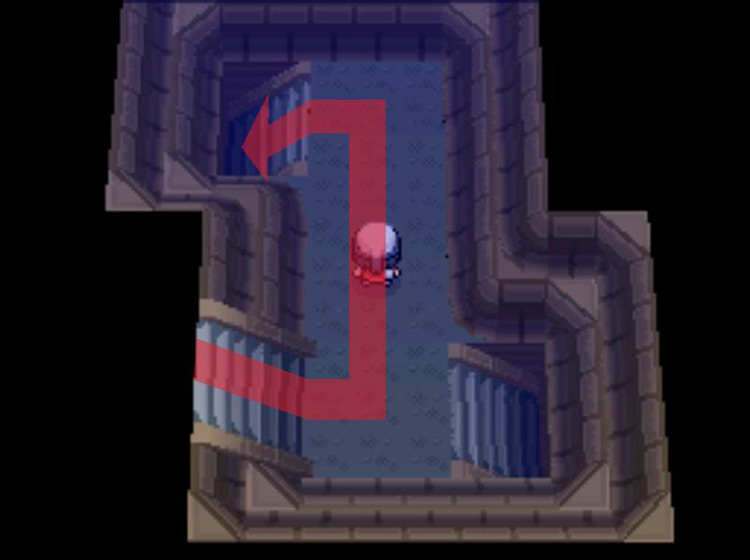 Step #5: Top Left Staircase
Step #6: Lower Left Staircase
In this sixth and final chamber, you will come across four items, visible as Pokéballs in the overworld.
The top-right item on the ground is HM05 Defog.
Defog Details + Uses
Defog is a Flying-type status move that requires the Relic Badge to use outside of battle.
In battle, it will lower a foe's evasion stat, even bypassing a Substitute to do it. It clears any fog in play, and cancels out the target Pokémon's Light Screen, Reflect, Mist, Safeguard, Spikes, Toxic Spikes, and Stealth Rock.
Defog Move Details
Type
Flying
Category
Status
Power
—
Accuracy
—%
PP
15 (max. 24)
Outside of battle, Defog is used to clear fog in the field.
It isn't used often, and is technically more of a convenience than a necessity for most foggy areas. But it is required to obtain the Spell Tag and Cleanse Tag items from the Lost Tower.
Guide Navigation