Hidden Thicket Location Guide for Spiritfarer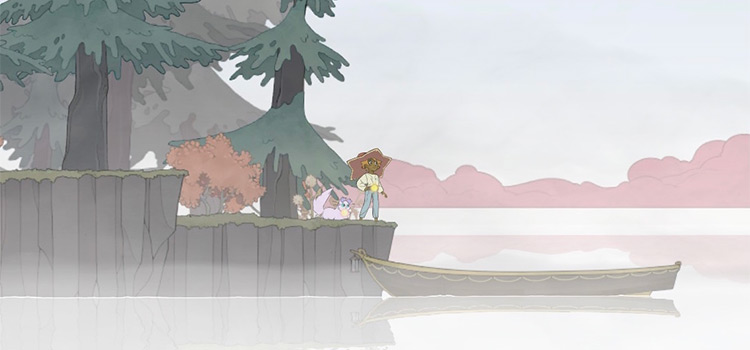 Hidden Thicket
Unlocked By
Mist Cleaner 1000 Boat Improvement
Coordinates
X: -42, Y: -91
Spirits to Recruit
None
Resources

1 Zinc Ore
1 Iron Ore
1 Gold Ore
1 Pine Log
The Hidden Thicket is a small island that's part of Spiritfarer's Crow's End region. The island contains several important in-game resources for farming, but generally not much else.
How To Unlock
Since this island is blocked by a fog, you'll need the Mist Cleaner 1000 Boat Improvement from Albert's Shipyard (X: 61, Y: 64).
Assuming that you've previously purchased the upgrades before it, the Mist Cleaner 1000 requires the following items:
8 Silver Ores
22 Silk Fabrics
8 Bottled Ectoplasms
6 Crystal Glass Sheets
3 Spirit Flowers
3,000 Glims
Purchasing the upgrade helps your boat pass through the fog to reach the Hidden Thicket.
If you need help with this upgrade then check out our full boat improvements guide for more details on each item.
Once you have the upgrade you'll be able to reach the Hidden Thicket.
What To Find Here
As a relatively small island, there are only a few resources to be mined from Hidden Thicket. More specifically you'll be able to find these ores:
Gold ore
Zinc ore
Iron ore
There are also some pine trees you can cut down for logs as well.
Other than that, there's nothing else to be found on this island.
Guide Navigation
Spiritfarer

Hidden Thicket Location Guide for Spiritfarer