Nordweiler Location Guide + All Chests (Spiritfarer)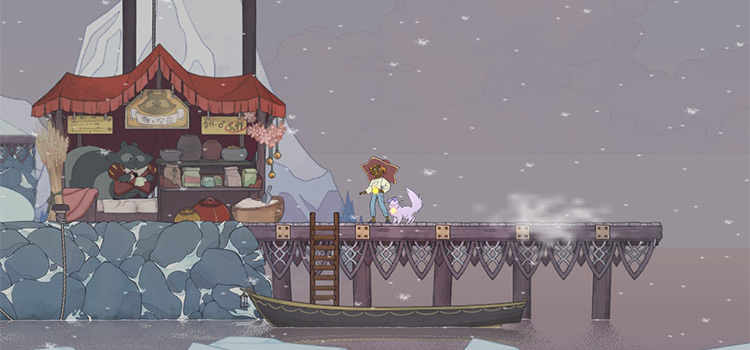 Nordweiler
Unlocked By
Icebreaker Boat Improvement
Coordinates
X: -3, Y: 185
Spirits to Recruit
None
Resources

1 Raccoon Shop
2 Chests
1 Ability Shrine (Zipline)
Nordweiler is a small island that's found in the winter side of the game's Hummingberg Region. It features a Raccoon shop and an ability shrine where you can learn the Zipline ability.
But to reach this island you'll need the Icebreaker ship upgrade.
How To Unlock Nordweiler
You'll need the Icebreaker upgrade to access this island.
If you don't have it yet then make your way towards Albert's Shipyard (X: 61, Y: 64) and look for the Icebreaker Boat Improvement under the upgrades tab. This upgrade requires:
10 Iron Ingots
12 Oak Planks
18 Linen Fabrics
1 Spirit Flower
5 Slates
800 Glims
Note that getting all of these items for the upgrade may take some time, but our full boat improvement guide will give you a more thorough breakdown of how to get all of these items.
Once the upgrade is in place, Nordweiler (and the rest of Hummingberg's winter side) should be accessible to you as you pass the ice barrier.
Ability Shrine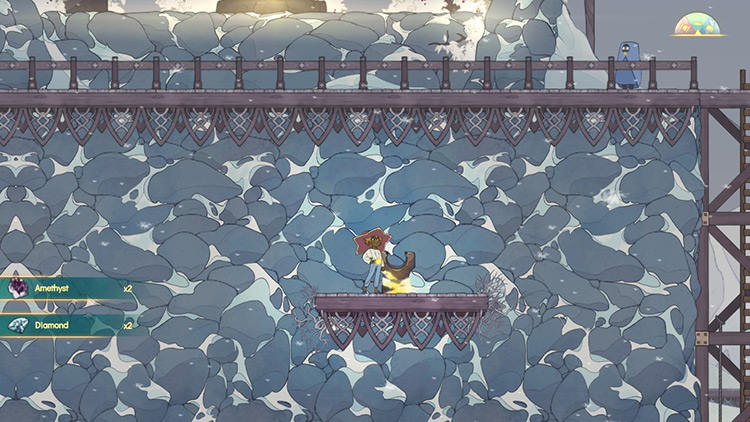 Upon arriving at Nordweiler, you'll find that the village has an ability shrine at the upper part of the island.
In exchange for two obols (given to you by spirits aboard the ship) this shrine unlocks the Zipline ability. This ability lets you ride up and down wires. Once it's unlocked, you can immediately practice your zipline abilities on the many wires that line the island.
Nordweiler Chests
There are a couple of treasure chests you can find on this island. Here's a step-by-step guide on how to find them:
Chest #1
Contains:
Step 1: From the island's docks, head left past the Raccoon Shop and houses.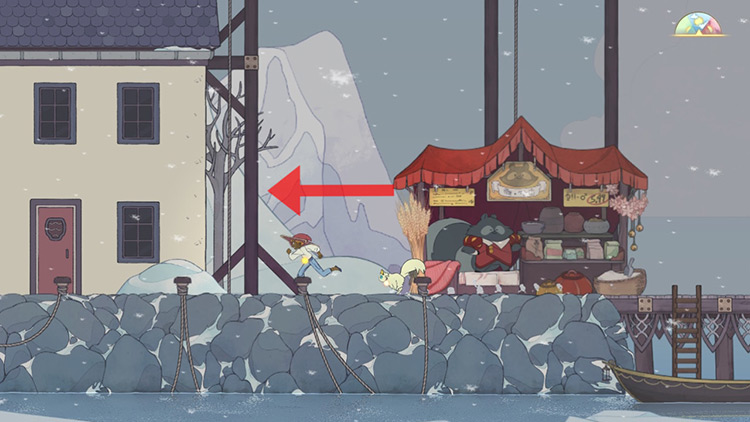 Step 2: Once you reach a tall ladder, climb up to the village above.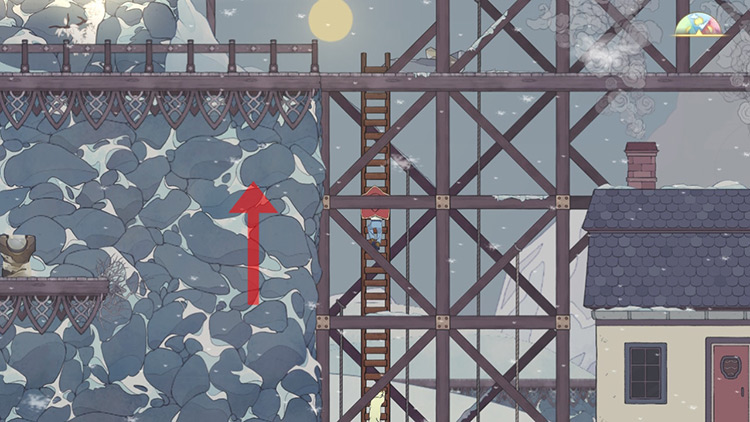 Step 3: From the landing above, walk right and ride the zipline on the right going to a small landing with a ladder.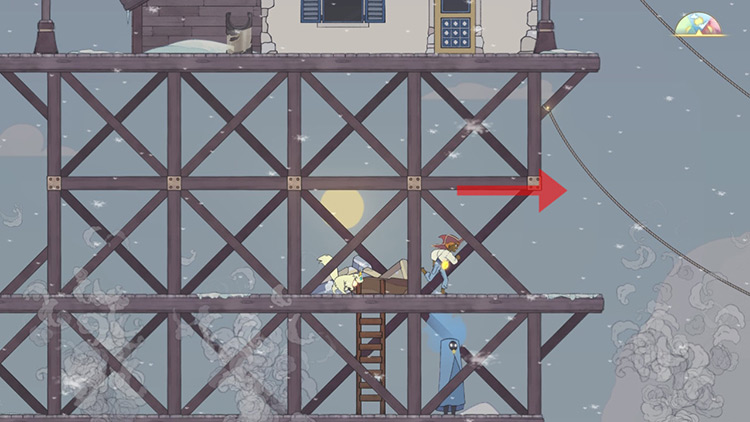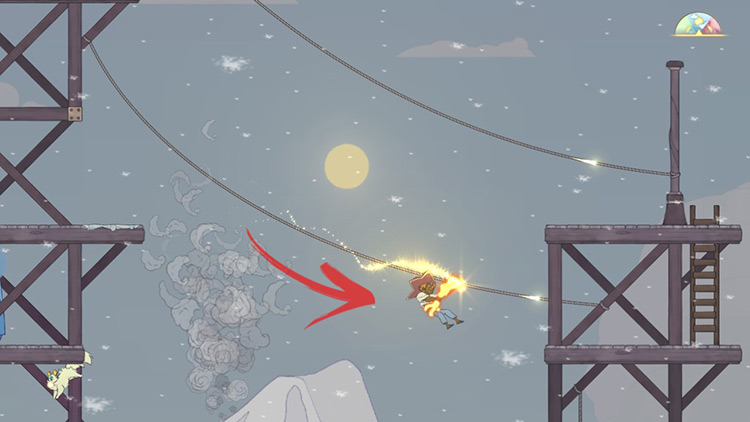 Step 4: Once you're on the landing, climb up the nearby ladder and ride the upper zipline – this will bring you back to the left-hand side.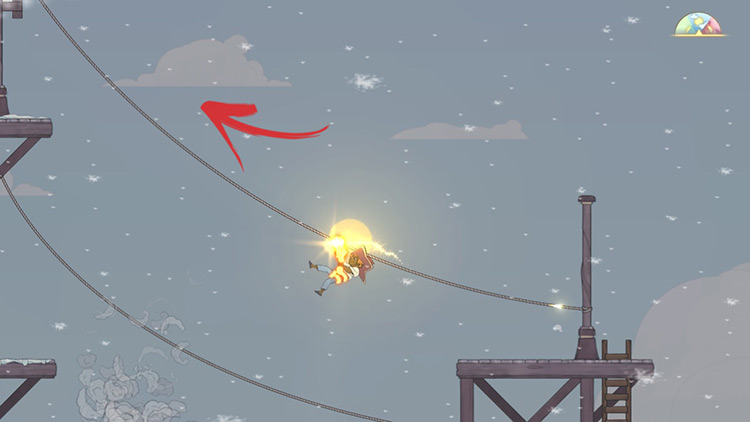 Step 5: You'll find the treasure chest just beside the house on this landing.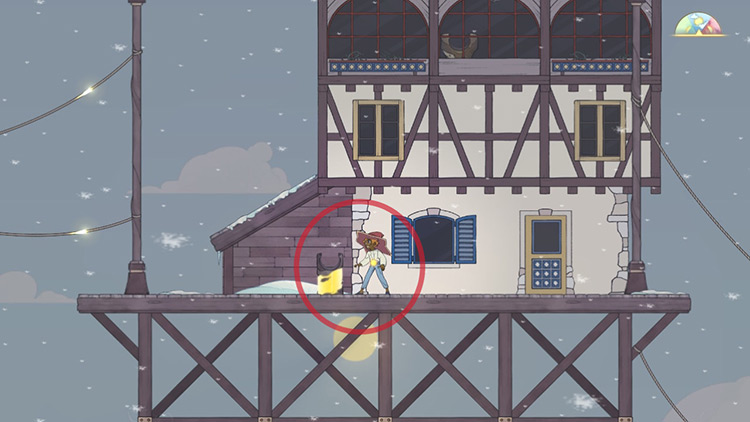 Chest #2
Contains:
Step 1: From the location of Chest #1 above, jump left to find the zipline ability shrine.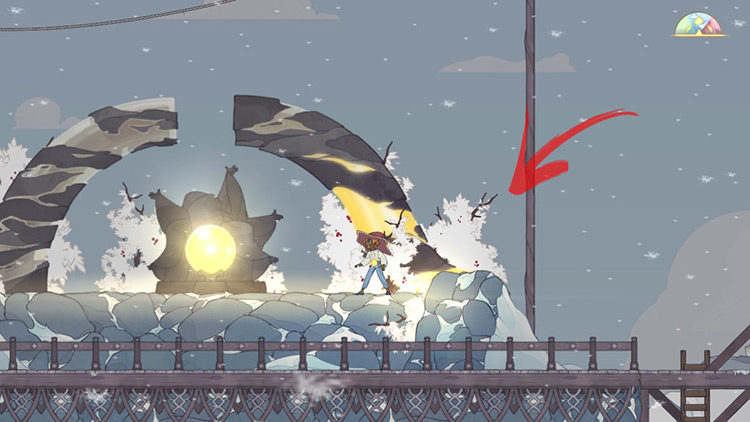 Step 2: From the ability shrine, jump down to the left so you're jumping just a bit off the ledge – then and slowly glide towards the right. You'll be gliding under the shrine.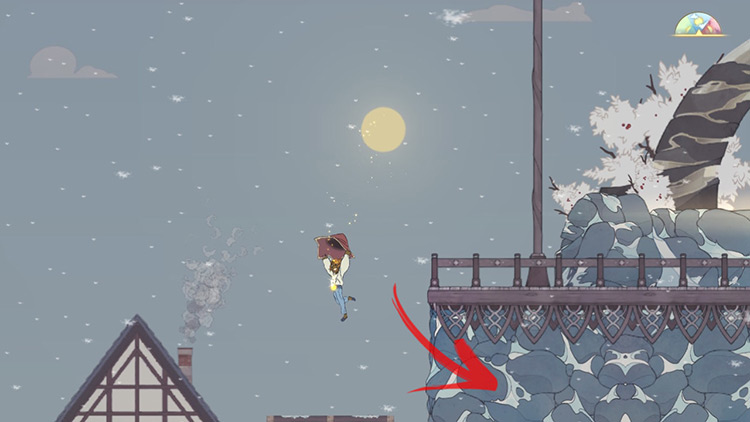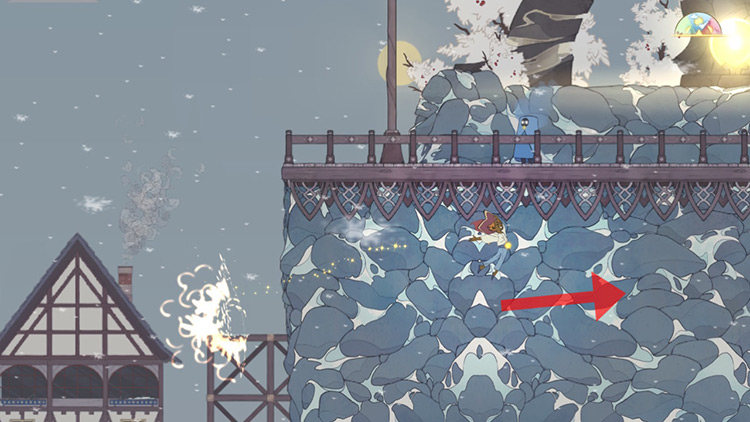 Step 3: While gliding, dash/double-jump towards a small ledge with the treasure chest. This will appear beneath the shrine.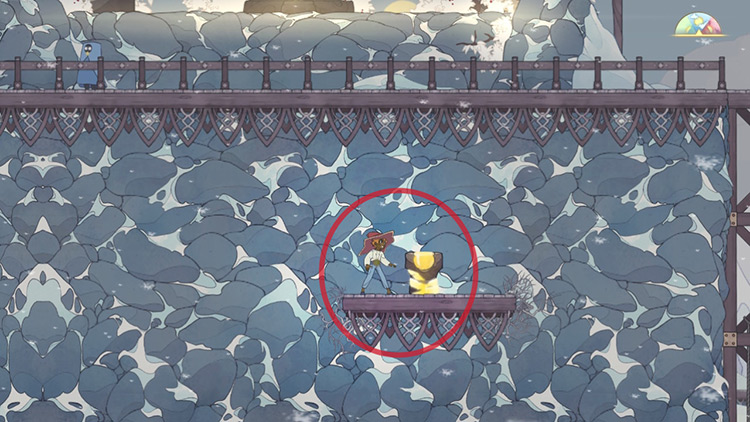 Raccoon Inc. Shop Inventory
The village of Nordweiler also has an easy-to-spot Raccoon store. Here's a full list of everything you can buy:
| Item | Cost |
| --- | --- |
| Chicken | 100 Glims |
| Pork | 150 Glims |
| The Autumn End | 1000 Glims |
| Celery Seed | 150 Glims |
| Sunflower Seed | 140 Glims |
| Pear Seed | 1640 Glims |
| Cabbage Seed | 90 Glims |
| Metal Rope | 200 Glims |
Guide Navigation
Spiritfarer

Nordweiler Location Guide + All Chests (Spiritfarer)