Where To Get the Old Rod in Pokémon Platinum
The Old Rod can be acquired as soon as you enter Jubilife City. To get it, speak to the Fisherman NPC standing in the gate connector that leads to Route 218. This is located at Jubilife City's west entrance.
This key item is the first of three fishing rods you'll get in the game, alongside the Good Rod and the Super Rod.
Old Rod Location (Step-by-Step)
You will first enter Jubilife City after speaking with Professor Rowan in Sandgem town, and passing north through Route 202.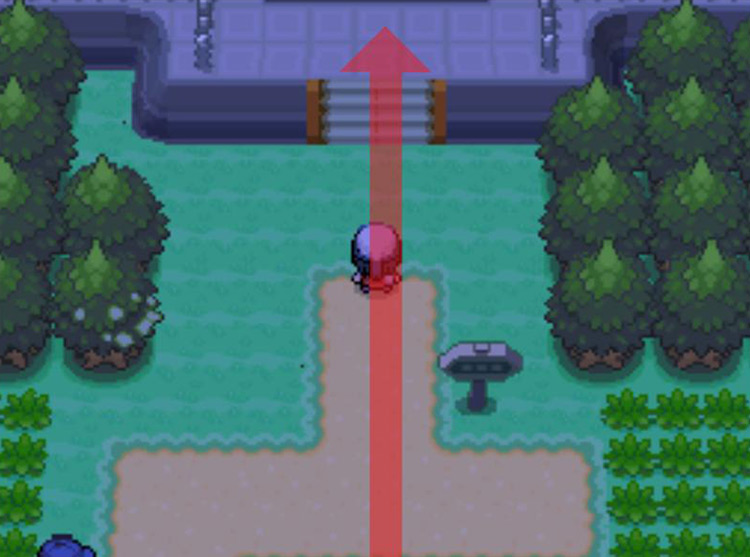 Once you arrive, head north up the street until you get to the third intersection. Take a left here, by the Jubilife TV Station.
Head west until you reach a small building. This is the gate that links Jubilife City to Route 218.
A Fisherman NPC is standing inside the gate. Speak to him, and after raving about what a great invention the Old Rod is, he will ask if you agree.
Naturally, answer "Yes", and he will provide you with the Old Rod.
Using the Old Rod
The Old Rod is a Key Item used to catch water-dwelling Pokémon, and is the weakest of the three fishing rods in the game.
You can use the Old Rod at any body of water (head west out of the Route 218 gate for a quick fishing spot.)
Note: As the first of three progressively useful Rods, the Old Rod leaves much to be desired. In fact, the only Pokémon you'll catch with this Rod is the famously terrible Magikarp.
However, it's worth catching a Magikarp at this point in the game just to evolve it into Gyarados at level 20. Gyarados is a heavy-hitting water/flying-type that would make a welcome addition to most teams.
To use the Old Rod, face a body of water and select the Old Rod from the Items menu to cast your line into the water (or preferably, set it to the Y button, since you'll likely be using it multiple times).
If an exclamation mark appears over your character's head, press A.
If your timing is accurate, this will initiate a wild Pokémon battle.
Guide Navigation