How To Unlock the Bounce Ability in Spiritfarer
Bounce
Where to Acquire
Oxbury Shrine
Requirements
2 Obols
Prerequisite Abilities
Effect
Allows Stella to bounce higher and higher on specific objects.
Bounce is the fourth ability that you can unlock in Spiritfarer. So before acquiring Bounce you'll need to first unlock Double Jump, Glide, and Zipline.
But how does Bounce work? This ability lets Stella bounce on specific objects in order to reach higher buildings or strips of land. But you can also use Bounce in conjunction with other abilities that you have already unlocked to help you gain even more height.
Getting Bounce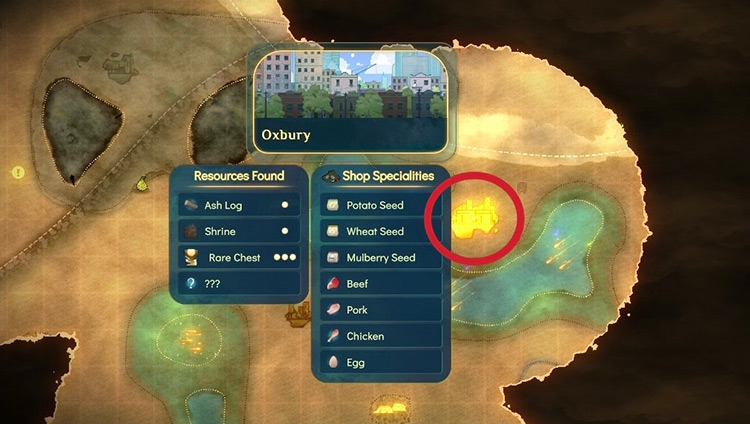 Like previous abilities, Bounce is also unlocked by getting another two obols (on top of the 6 obols you needed for the prior abilities). These obols are given to you by new passengers on the ship.
Depending on where you are in the game, the 2 obols you need for Bounce can be given by any of these spirits:
After getting the required obols, sail towards Albert's Shipyard to purchase the Rock Destroyer Boat Improvement.
This upgrade requires getting these materials:
10 Aluminum Ingots
8 Marbles
6 Fireglows
2 Spirit Flowers
1,700 Glims
You can also get more specific information in our Boat Improvements guide to get more in-depth instructions on how to get all of these items.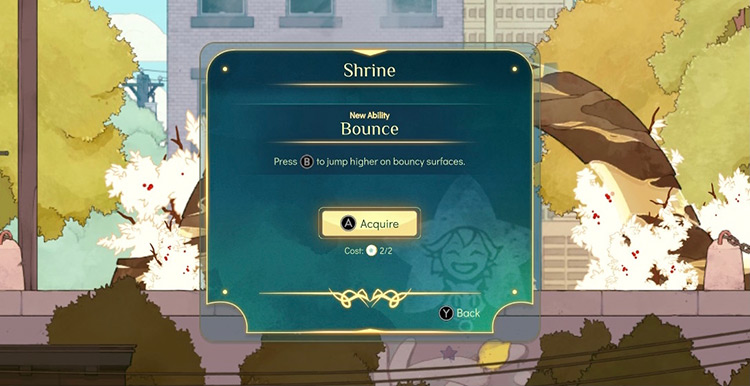 After you have the upgrade, sail towards the island of Oxbury at (X: 233, Y: 18) on the World Map. This is located just past the rock barrier that lines the eastern side.
Once you arrive on the island, simply head right into the city until you find the ability shrine.
Then interact with the shrine and exchange your 2 obols to unlock the Bounce ability.
How Bounce Works
The ability itself works by going to any of the bounceable items and surfaces (like window awnings, tents, and dumpsters). Then you'll simply jump repeatedly on these surfaces to go higher up in the air.
Once you reach your maximum jump height then you can either double jump for more height, or you can glide in either direction.
Guide Navigation
Spiritfarer

How To Unlock the Bounce Ability in Spiritfarer